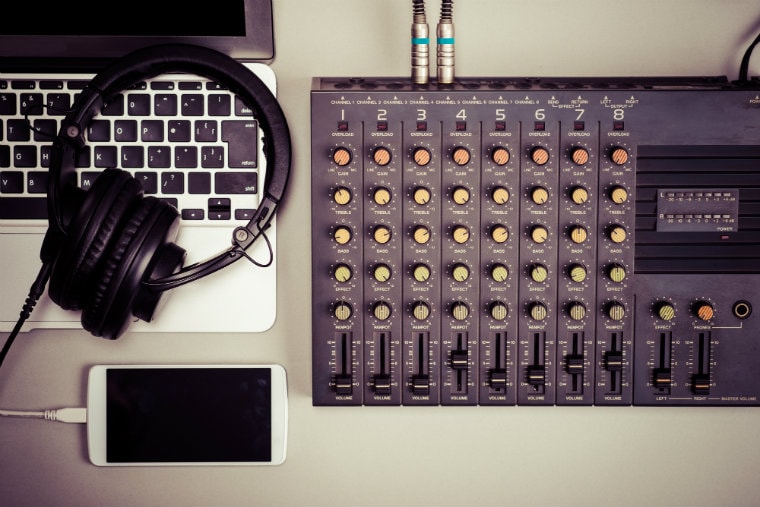 Is 2016 the best time to be part of the indie rap game? Is it easier now more than ever to be an independent artist? Are we in the golden era for independent hip-hop music?
Stop The Breaks certainly thinks so.
People always talk about the Golden Era when it comes to classic hip-hop, but in my opinion, I think there are Golden Eras for different categories.
For instance, the mid 80s to mid 90s was undisputedly the Golden Era for innovation.
Every landmark album of that period was pushing the culture forward – whether it was Run–D.M.C.'s Raising Hell, Tribe's Midnight Marauders, Nas' Illmatic or Pac's All Eyez on Me, every project that dropped was bringing something totally new and fresh to hip-hop.
During the late 90s to mid 2000s was undoubtedly the Golden Era for commercial success.
With post-Biggie Bad Boy Records, Eminem, DMX, Jay-Z and Nelly dropping multi-platinum and diamond albums every other week, there was an explosion in budgets and ballers across the rap game.
Now we're officially in the Golden Era for independent hip-hop music.
Ever since the accessibility of the internet increased exponentially, with the arrival of social media networks, website platforms and mobile devices; the barriers of entry into the rap game have lowered substantially.
I no longer see a need for major labels unless you have no money or access to investors, no knowledge or understanding of how the music business works, and zero entrepreneurial spirit or ability.
Just think about what independent artists have access to these days:
cheaper recording software, enabling them to create music on their laptop from their bedroom

social media networks like Facebook, Twitter and Snapchat, allowing them to potentially reach out and engage with millions of fans around the world

easy to manage websites like WordPress and Squarespace that let them create their own platforms
powerful mobile devices that let them photograph and shoot videos anywhere, any time on a budget
online distribution channels like TuneCore and Bandcamp helping them get their music in front anyone in the world, and make money from it as well
Old school hustlers and grinders like E-40 and Too Short, who both had a hand in pioneering the independent grind, would have given anything to have the type of access to their fanbase as artists these days.
Independent artists today need to appreciate their favourable position in accessibility, convenience and reach, as well as take advantage of everything they can to succeed. Everything about the music industry can be learnt from the internet – provided you do your due diligence and verify everything you read.
You either hire the right people who have the knowledge and connections to help you succeed as an artist or you learn how to do this yourself.
Whether it's learning how to set up your own record label or understanding the intricacies of music publishing, you're just a Google search away from learning everything you need to know about the music business.
Just look at the rap game right now, particularly the independent rappers who are dominating the scene then try and tell me the indie game isn't in a great place right now.
Fetty Wap
Don't ever get it twisted and think Fetty Wap's a one-hit wonder. The 24-year old New Jersey rapper-singer has proved time and time again that his drug-slanging ballad "Trap Queen" was no fluke; following it up with three more top 40 hit singles. 
I worked hard for what I did. I put in the studio work. I put in the studio time that we sung off the tracks, hook verses, ad libs, and made sure it sounded good.
With a platinum certified album, two Grammy nominations for "Trap Queen" (Best Rap Song and Best Rap Performance) and the backing of 300 Entertainment, Fetty is in a prime position to take his brand to the next level.
Nipsey Hussle
Ever since dropping the game-shifting Crenshaw in 2013, Nipsey Hussle has quickly become the standard bearer for independent artists around the world, looking to extract as much value as possible from their craft.
Let me be involved in ownership, it's gonna cost you the same amount of money, I don't want a check up front, I just need production, marketing, distribution and access to your network of retail.
Nipsey is a bonafide longterm grinder who's focused exclusively on investing in himself so he can reap the rewards in the future. For any up-and-coming independent artist looking to get their business correct, study up on Nipsey's moves. 
Tech N9ne
Tech N9ne's been the king of the independent rap game for quite some time and I don't see anyone taking his crown in the near future.
Besides releasing his own staggering amount of quality material, Tech has been expanding Strange Music's roster and building the company into an incredible force in the music world.
I invested over $4 million in Strangeland Studios. There's the building itself, and then the studios that we built upstairs. I went all out. I bought every single thing on our producers' and our engineers' list that they possibly wanted.
In a Forbes report on Strange Music's finances, they estimated the company pulled in an average of $20 million per year, made up of:
Touring – $7 million

Music sales – $6.5 million

Merchandise – $6 million
I guarantee to you these major label rappers and record executives are studying Tech and the Strange Music team closely to replicate their success.
Curren$y
We've already concluded that Spitta is no doubt the hardest working independent artist in the game right now.
What I got from P was the amount of projects there should always be, something happening from your label to keep you relevant. Something should always be poppin'.
Just in 2016 alone, Currensy has dropped 8 projects, with plenty more to come. 
The Owners Manual
The Carrollton Heist (with The Alchemist)
Weed & Instrumentals
Revolver (with Sledgren)
Bourbon Street Secrets (with Purps)
The Legend of Harvard Blue
Stoned on Ocean
Weed and Instrumentals 2
Currensy's independent grind is unbelievably simple and smooth, just like his music. The Jet Life way is basically drop free music regularly and travel the world, making money performing in front of thousands of people. As an artist, what more could you ask for? 
Chance The Rapper
Chance is a shining example of how well the independent rap game is doing right now. The young Chicago rapper has made waves these past couple years with some major moves:
Donnie Trumpet & The Social Experiment's Surf was distributed exclusively on iTunes for free – making it the first project ever to be released on the major platform at no cost for the listener

The Magnificent Coloring Day festival will be sponsored by Bud Light and feature names like Lil Wayne, Alicia Keys and Young Thug

Chance was the first independent artist to perform on Saturday Night Live

Songwriting and production credits on Kanye's monumental The Life of Pablo as well as a scene-stealing performance on the album's opening track "Ultralight Beam"
Coloring Book was the first album to chart on the Billboard 200 based solely on streams
Why charge a dollar for a song when that's not doing anything but making people undervalue music? None of my song's are worth 99 cents. They're worth a lot more
These achievements would have amazing for a major label backed artist, but Chance did this all independently. If you want to talk about the new era of independent hip-hop artists, you can be damn sure that Chance is leading the pack.