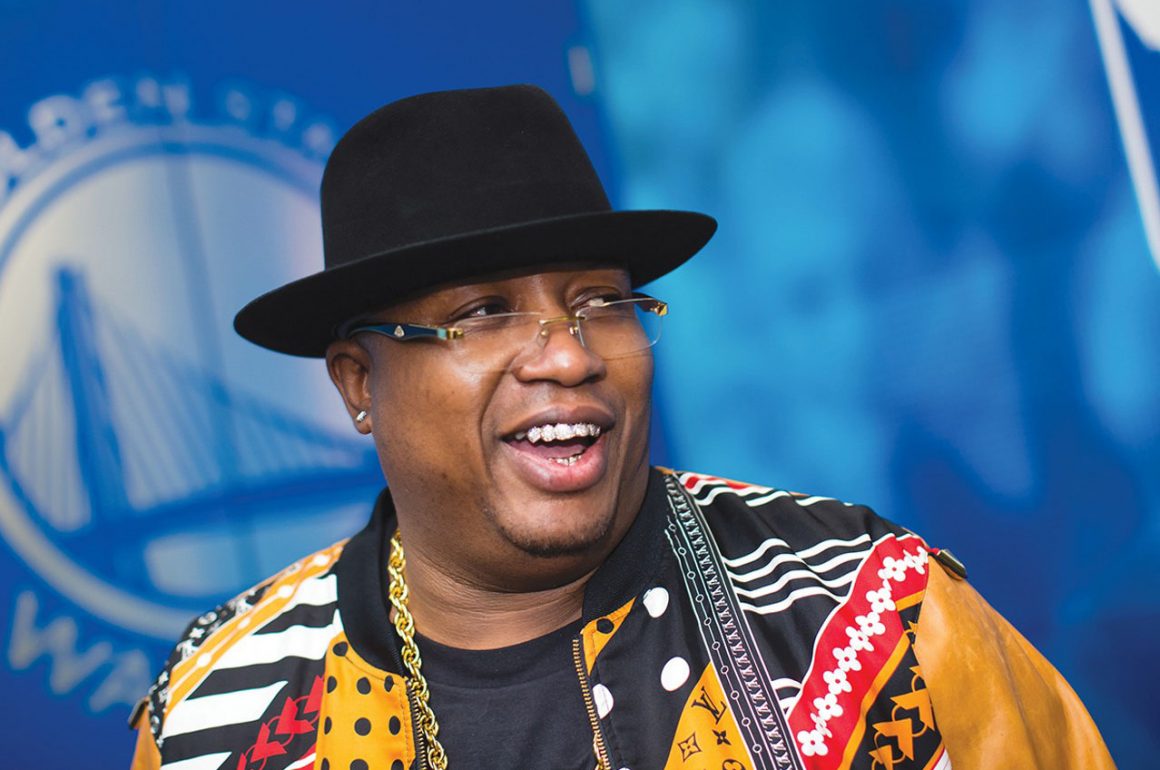 In an earlier article about Guwop being the trap god of mixtape grinding, we named Gucci Mane the most influential Atlanta rapper, but when it comes to the grind, you have to give it up to E-40 who is the most influential independent rapper of all time.
Everything that we're seeing now in the independent rap game, whether it's selling tapes hand-to-hand, going direct to the consumers, distribution partnerships with major labels, can be credited to E-40, one of the earliest pioneers of the hip-hop entrepreneurial spirit. 
We started off selling tapes out the trunk of the car. I pioneered and coined it independent hustle. I coined that before the Master Ps of the world, before the Cash Moneys. Them my folks, but they'll tell ya that I gave them the blueprint.
E-40
The Bay Area legend personified that hustle and grind that's so prevalent in independent rappers these days – from Nipsey Hussle to Currensy to Tech N9ne. Embracing that fearlessness and determination to succeed on his own, E-40 created the blueprint for rappers after him to grind independently to the top.  
E-4o is so much about the grind that even his record label is named Heavy On The Grind – he's forever hustling and making moves. 
Starting the independent grind
Before there was Facebook, before there was Twitter, before there was DatPiff, before there was SoundCloud, before there was Snapchat, there was E-40. Coming straight out of Vallejo, California, he made his debut with four-track EP Let's Slide as part of The Click.
Released via Sick Wid It Records, an independent label founded by the Bay Area rapper, Let's Slide was the first of many, many projects that E-40 would release over the next few decades. From the very beginning, E-40 was determined to fund his own career, control his brand and retain creative monopoly over his music.
I really started from grassroots, without a handout or anything. There wasn't one person who put money in my pocket, you know what I'm saying? I funded my own shit
E-40
With the success of grinding independently, E-40 continued to drop music on a regular basis, blessing the local fans with projects like The Click's Down and Dirty and his solo debut, Federal, which was released in association with regional distributor Solar Music Group. 
As an independent rapper selling tapes locally and partnering up with regional distributors to push his music, E-40 was making a lot of money since he was bringing home a majority of the profits. He could sell a fraction of what major label artists at the time were selling and still be making the same amount of money, if not more.
One hundred thousand is ghetto gold, and when you got a distribution deal, the amount of money you make equals a Platinum album on a major label. So I've been successful since the beginning of my career.
E-40
It's very similar to what Freddie Gibbs is doing at the moment – by being independent and owning his record label, Gibbs is able to bring in a majority of the profits of any music sales. You can also see it with Chance The Rapper who's thriving in the independent world – he's focused on getting dope music to his fans so they can support him on tour or buying merchandise.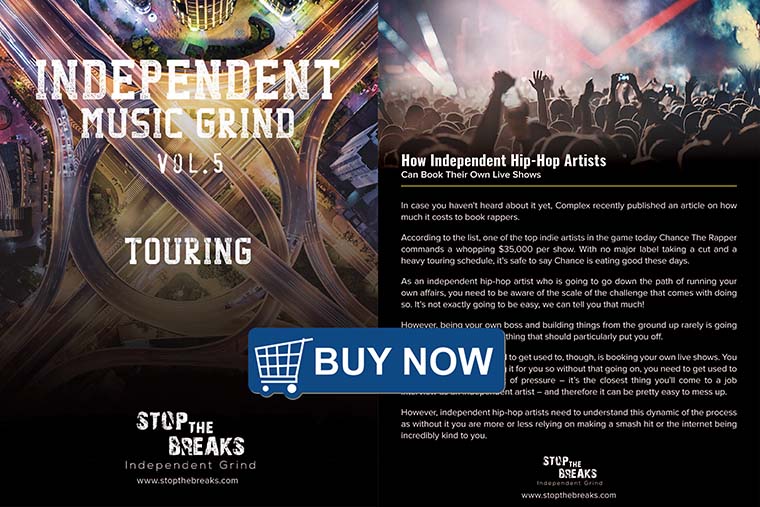 Partnering with a major label
After years of selling his music independently, E-40 was ready to take his career to the next level, negotiating a deal with major label Jive Records in 1994. Since he had been successful without a major label for all those years, E-40 had all the power when it came to making a deal.
You can see this pattern repeated with Mac Miller who signed a major partnership with Warner Bros. in October 2014 to take his career to the next level. After years of being the poster boy for the new generation of independent rappers – building his fanbase organically via social media and dropping a number one album – Mac was ready to sign a major deal and begin building up his label REMember Music with the resources of Warner Bros.
By signing a major record deal with Jive, E-40 was positioning his brand and music for mainstream exposure and wider commercial success. In a Major Way, his major label debut released at the beginning of 1995, was a big success, hitting number 2 on the Billboard Top R&B/Hip-Hop Albums and number 13 on the Billboard 200, selling 70,000 copies in its first week.
The album also featured a guest appearance from the biggest rapper at the time, 2Pac, and has since sold a million copies, E-40's only platinum plaque to date. He could have made a lot of money by grinding independently and not signing with Jive, but E-40 recognised an opportunity to take his brand to the next level and as we can see – it paid off perfectly.
Still heavy on the grind
Since his career beginnings, E-40 has released close to 30 projects to date – some of them independently, some of them with major labels like Jive, EMI and Warner Bros. Despite all the years he's spent grinding in the rap game, E-40 hasn't slow down one bit.
E-40's a shining example of how important a strong work ethic is to a rapper's longterm success. In 2014 alone, he dropped two projects – Sharp On All 4 Corners: Corner 1 and Sharp On All 4 Corners: Corner 2 – and featured on Big Sean's platinum hit "I Don't Fuck with You" which hit number 11 on the Billboard Hot 100.
Not to mention, his other entrepreneurial ventures outside of the music world which includes: investing in Microsoft, opening a Fatburger franchise, authoring a book, E-40's Book of Slang,  creating new lines of alcohol beverages and plenty more. 
As a pioneer of the independent hustle, E-40 managed to accomplish some amazing feats just by sticking to his brand of music, working extremely hard on creating great products and being very diligent on distributing to his fans.
Can you imagine if he had access to the online channels and marketing tools like the independent rappers have these days?
But now my method is Twitter, Facebook, all the social media, Instagram, staying visual, rocking with everybody that's somebody that rock with me. Being E-40.
E-40
Looking back at his illustrious career, there's not much else to say about E-40, other than the fact that he was the best ever to do it independently. You can trace E-40's hustle and grind influence from the early 80s to the top independent rappers today.
Whether it's Chance The Rapper retaining creative control and going direct to the consumers, Mac Miller partnering with a major label, Tech N9ne building his own independent label or Currensy's approach of dropping music regularly and touring – it's everything E-40 had a big hand in pioneering.
As the new generation of independent artists grinding hard, you have to use the legendary veteran as an example and learn from everything he's done. Let's give it up to E-40: the most influential independent rapper of all time.