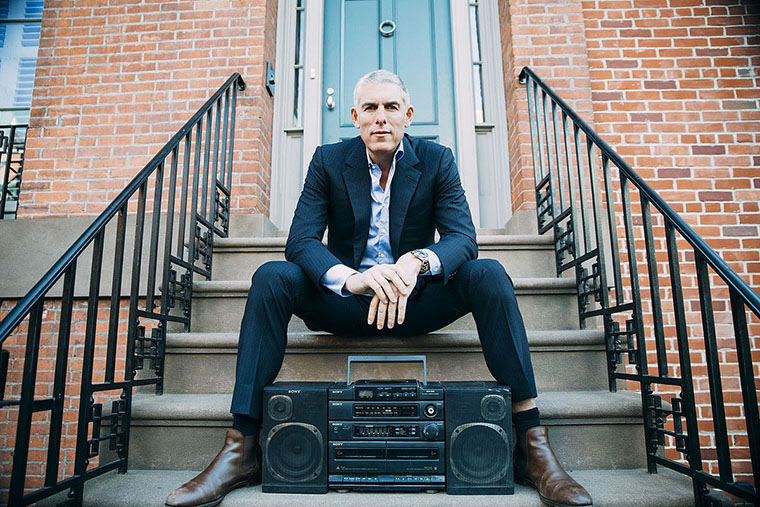 Inspired by the Frank Miller comic and movie about the 300 Spartans battling a much larger Persian invading force, 300 Entertainment represents the new era of music record labels – focusing on data, analytics and nimbleness to take on major labels with more resources.
Built around the world of social media and the power of online data, 300 Entertainment is the brainchild of industry veterans Lyor Cohen, Kevin Liles and Todd Moscowitz, who all worked together at Def Jam. 
Having collaborated in the past, these three executives have created a unique and powerful brand relatively quickly in an industry that is absolutely loaded with established players. 
With backing from a wide range of high profile investors, including Google, and distribution by Atlantic Records, 300 Entertainment is home to some of the hottest names in the rap world today – including Young Thug, Fetty Wap, Migos and more – and is set to provide a great platform for promoting independent hip-hop artists around the world. 
The entire power of 300 Entertainment, though, is the fact that technology does not frighten them. Most see it as the way to kill of live entertainment in many ways – look what it's done to sport in many aspects – but others aren't quite so suspicious of something that can open views for artists from thousands to millions, maybe even billions.
To this end, Lyor and his team have developed a "music content company devotes to the discovery and development of the enduring artists of our future." Look beyond the press release wording, and their goal is clear: to build a smarter and more efficient music company that taps into the power of online and social media platforms.
Keeping It 300
The background of this company is, as we discussed above, the genesis of the minds of the likes of Cohen, Moscowitz and others finding their talent and time being taken up by things they lost passion for. This new venture allows everyone to start afresh, and move into a brave new world, bringing the new generation of artists with them.
The company itself, though, started with nothing; no experience, no money, no reputation. As Cohen put it himself "just one of those things was not enough to build a business" so it's clear that, form the start, they needed to do things differently.
The background of the whole thing, though, was to use the power of the web and the leveraged strength it offers to make something new. "I certainly believe in streaming as being the future of very health business" was one thing that stuck with us when looking into the background of 300, as it was a quote that really shows where they want to go.
One of the main strengths of having names like this on-board for 300, though, is the fact that they have a fine blend of talent spotting skills and also the ability to work with the modern, social-media driven world to the best possibility.
As Cohen states, the hard thing is "finding magnificent artist, not merely good ones" and as you look at their rise and the roster they are building, it's very easy to see they have talent scouts as talented as their digital development teams.
Rise Of 300 Entertainment
Their rise has been through analytical approaches to finding quality artists – and this come through the interest of big name businesses wanting to get involved.
300 are backed by some really big names out there in terms of investment to take their development plans to the next level. Google, Columbus Nova, Noam Gottesman and even former Warner Music chiefs are getting involved.
The investment is rolling in and making 300 capable of taking their digital empire a bit further, and a bit more seriously. The agreements were all shuttled together by a key media investment banker known as Aryeh Bourkoff. This allows the company to get the funding they need to make the digital tools they want to start making a change to the industry.
Their rise has been through the power of digital strength, to make sure that two things can occur;
The industry can improve and give indie artists a chance to make it big without being chained down

Align the costs of the company to make sure artists aren't losing their souls just trying to pay the bills
Given that many artists are now into the YouTube, Twitter and Instagram world of marketing it's no real surprise that 300 have got involved into his; and hit's helped to really detonate their rise to the top. They even recently completed a unique distribution deal with Atlantic which was, according to Cohen, chosen because "artists should also be rewarded for the risks they take."
A noble strategy, and one which is paying dividends if you look at the buzz 300 have brought to the market in such a short amount of time.
Key Artists At 300
300 is currently home to some of the top independent hip-hop artists in the game today. 
At the moment, 300's most popular name is unarguably Fetty Wap; he's growing massively at the moment and, at just 24, has managed to hit some major achievements in his career. Since releasing his debut single "Trap Queen" at the beginning of 2014, the New Jersey artist has signed to 300 and shot to superstardom where he is currently running the Billboard charts.
After "Trap Queen" peaked at number two on the Billboard Hot 100 and hit platinum status, Fetty Wap's following singles "679," "My Way" and "Again" have all charted successfully, making him the first person in the Hot Rap Songs chart's 26-year history to chart his first four entries in the top 10 at the same time.   
In addition to Fetty Wap, 300 also boasts the presence of Young Thug of course. Since blowing up in 2013 with his fourth mixtape, 1017 Thug, Thugga has had a huge presence on the streets, charts and radio – scoring co-signs from the likes of Nicki Minaj and Drake, putting out hits like T.I. and Rich Gang and become one of the hottest rappers in the game today. 
Next to Fetty Wap and Young Thug, 300's biggest act is easily the Atlanta-based trio Migos. After breaking into the rap game with their 2013 hit single "Versace," Migos have been successfully navigating their way through the industry, signing a deal with 300 Entertainment who are currently helping their original label Quality Control Music, take the trio to higher levels. 
Other impressive names on the list are the likes of Conrad Sewell who is improving all the time, and has done well for 300 since he joined up. He's been involved with Kygo, Ed Sheeran and Maroon 5 to add a bit more of a unique edge to 300; they are interested in all great music, not just hip-hop.
This makes their perspective even more impressive, giving them a chance to really grow and develop a new breed of young, hungry artists who are ready to put in the time and the commitment that is needed.
Out of all the independent hip-hop labels in the game right now, I'm most excited to see how 300 Entertainment and their artists can capitalise on their buzz to really dominate the rap game from the ground up.
With three industry veterans at the head of the label and a growing roster of capable hitmakers, the team at 300 is in a position to use their technology, experience and incredible music to expand rapidly.