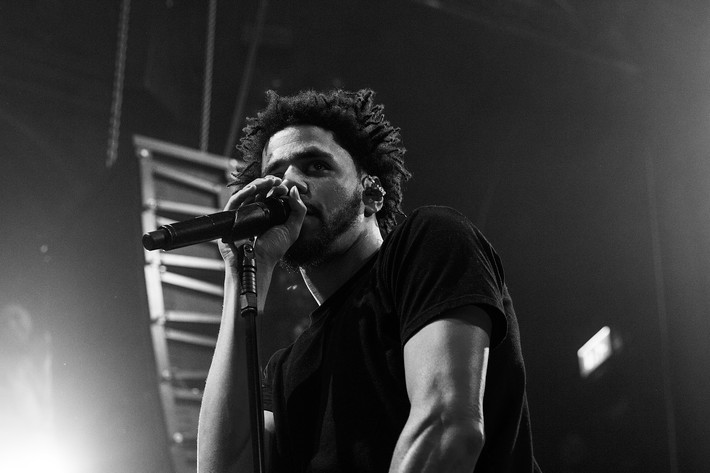 2013 was the year of the veterans. It was the year of Eminem, Kanye West and Jay-Z, just as much as it was the year of Drake, Kendrick and Chance the Rapper.
2014 was the year for the up-and-comers. Despite what anyone says, 2014 was not the worst year for hip-hop. It may have been a bad year commercially with no platinum albums and weak first week sales but the music industry's been going doing the drain anyway. You had to dig around for your music – there weren't any major marketing campaigns announcing the release, no partnerships with Samsung, no Call of Duty promo or anything like that.
If anything, 2014 proved that the next generation of rappers are capable of continuing the tradition of incredibly diverse hip-hop music. From Childish Gambino to Kevin Gates, Logic to Young Thug, this year's line up of best rappers alive showcased a extremely wide range of styles and regions. These artists are the reason why I'm so excited about hip-hop right now.
So let's get right into it, the top 10 best rappers of 2014.
Independent artists: learn how to build a fanbase and make money from your music. 
10. Best Rapper Alive – Childish Gambino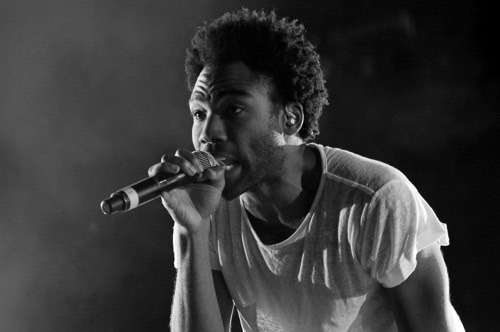 Notable releases: Because the Internet singles – "Crawl," "Sweatpants," "Telegraph Ave." STN MTN / Kauai.
Key guest appearances: Fredo Santana's "Riot," Riff Raff's "Lava Glaciers," Ariana Grande's "Break Your Heart Right Back," Logic's "Driving Ms. Daisy," Problem's "Dollaz and Sense."
I remember the first time I realised how incredibly dope Childish Gambino is at rapping. I was watching an interview with him on Sway In The Morning and he started a freestyle over Drake's "Pound Cake." One particular line stood out to me – "But we don't take pictures, when you're rich you just see it again."
I was like "oh shit, this dude is nice" and probably watched the freestyle another 34 times. That one line was low key one of the greatest stunting lines of all time. Better than waking up in a Bugatti, better than throwing up your rollie, better than bitches and bottles. It simple, it was subtle but it was still hip-hop balling to the fullest.
Since then, Childish Gambino has been on a mission to solidify himself as one of the most interesting and versatile artists in the game today. Because the Internet, Gambino's second album released in December of last year, was his commercial breakthrough and he used its momentum to propel himself into 2014.
The album's singles – the Billboard Hot 100 hit "3005," "Crawl" and "Sweatpants" – ensured that his name stayed in radio rotation while he prepped his STN MTN / Kauai project. On the STN MTN he continued to display his mic skills, going in over classic Atlanta production like Ludacris' "Southern Hospitality" as well as Future's recent d-boy hit "Move That Dope."
To top it all off, during an interview with Hot 97's Peter Rosenberg, Gambino spit another incredible freestyle over Hit-Boy's "Grindin' my Whole Life" which may have been even better than his "Pound Cake" verses. I don't know, I have trouble deciding sometimes.
9. Best Rapper Alive – Schoolboy Q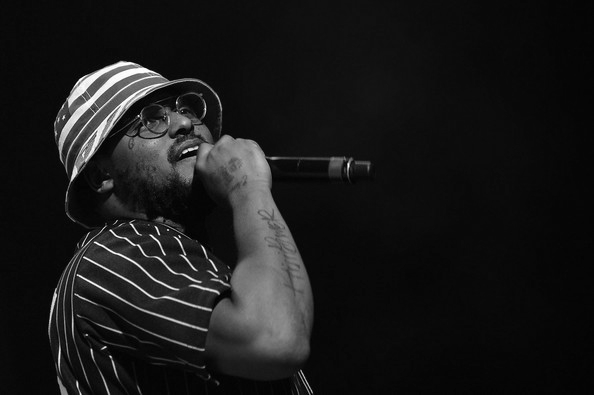 Notable releases: Oxymoron
Key guest appearances: Tinashe's "2 On," Far East Movement's "The Illest (Remix)," YG's "I Just Wanna Party," Isaiah Rashad's "Shot You Down (Remix)," Mac Miller's "Friends," 50 Cent's "Flip On You," Wiz Khalifa's "We Dem Boyz (Remix)."
Everybody has their place in a crew. Kendrick is the lyrical prodigy, Jay Rock is the West Coast gang-banging veteran, Ab-Soul is the deep thinking poet, so what is Schoolboy Q's role in Black Hippy?
Girls love him, guys love him, he's got the hard shit, he's got the lyrical shit, he's got the deep shit, he's got the ignorant shit, he's got music for clubbing, for cruising, for fighting, for drinking, Q's got it all. He's the most versatile rapper in his crew and his run in 2014 demonstrated this point perfectly.
Whether it was R&B cuts with bubbling superstar Tinashe, trading bars with 50 Cent or jumping on Wiz Khalifa's "We Dem Boyz (Remix)" – Q was all over the place locking shit down. While 2012 and 2013 were no doubt Kendrick's years, 2014 was just as important to TDE to establish that it wasn't all K-Dot and they had other players who could achieve the same level of success.
Even though we also saw releases from Isaiah Rashad, SZA and Ab-Soul this year, it was Schoolboy Q, with the number one album Oxymoron, that proved TDE was really running this rap shit.
8. Best Rapper Alive – Big K.R.I.T.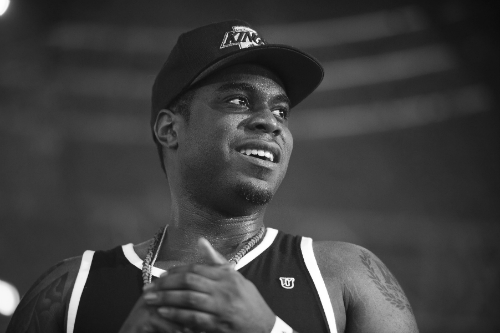 Notable releases: Cadillactica, See Me On Top IV.
Key guest appearances: N/A
Big K.R.IT.'s music is so fucking essential in hip-hop today. In an era of emailed verses, online studio sessions, throwaway tracks and disposable mixtapes, K.R.I.T. brings a blue-collar, workmanship to his craft. He pours time and energy into his music; penning heartfelt, relatable verses and creating rich, Southern soundscapes.
There's something timeless and classic about K.R.I.T.'s music, he evokes that same youthful energy of '90s OutKast when Andre and Big Boi were rolling around in Cadillacs, the same soulful feeling of Goodie Mob, the slick talking rhymes of UGK.
Cadillactica did a little better than Live from the Underground in its first week of sales, but that shit doesn't really matter to K.R.I.T., he's the type of rapper who doesn't let numbers or that industry affect him. He knows his music is quality, understands what his core fanbase wants and is going to keep doing his thing for the rest of his career.
7. Best Rapper Alive – Logic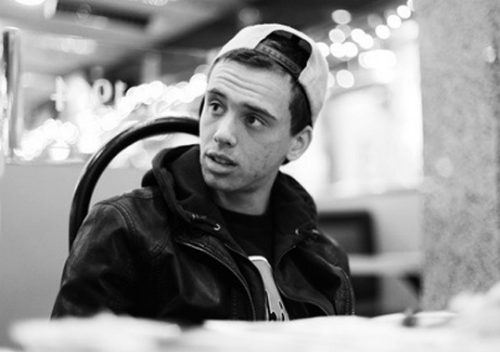 Notable releases: Under Pressure
Key guest appearances: Statik Selektah's "Alarm Clock."
Logic straight up has one of the best bodies of work I've ever seen by a debuting artist. Even before he dropped Under Pressure, he already had four very dope mixtapes under his belt with the Young Sinatra series. The only other rapper I can say the same for is J. Cole who had Friday Night Lights, The Come Up and The Warm Up out before releasing his debut.
So it's no surprise that Logic comes off on Under Pressure sounding like a veteran rapper, effortlessly blending his relentless rhyme skills with catchy, melodic hooks and clever concepts. Some people say Logic sounds like Kendrick on Under Pressure but I just think that's laziness on the listeners part.
Of course, any rapper coming up in the last couple years and witnessed the enormous critical and commercial of Good Kid, M.A.A.D City was probably hugely influenced and integrated some of its elements into their own music. But to say Logic bit Kendrick's style would be totally discounting the Maryland rapper's immense talent on the mic as well as behind the boards.
Under Pressure managed to move over 70,000 units in its first week – a very impressive number for a debuting artist with no hit single to his name or high profile guest appearances. This just speaks to Logic's ability to build a fanbase from the ground up  and get them to actually buy his music. He's going to be another one who sticks around for a while.
6. Best Rapper Alive – Kevin Gates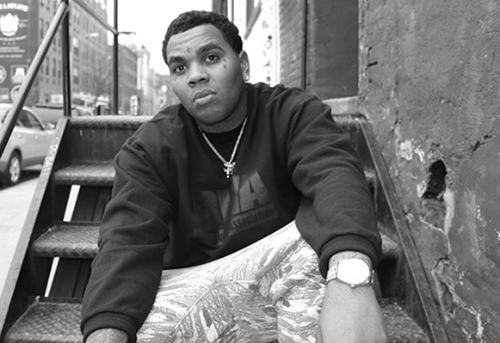 Notable releases: By Any Means, Luca Brasi 2.
Key guest appearances: Lil Bibby's "We Are Strong," Young Scooter's "Drugs (Remix)," Starlito's "Ballin'," B.o.B's "Lambo," Alley Boy's "No Patience."
#IDGT = I Don't Get Tired. No other motto fits better than this one for Kevin Gates. To succeed in the rap game you got to have a good amount of talent and be willing to work your ass off. Gates has both talent and work ethic in an abundance.
After establishing himself as one of the best rappers alive in 2013 with two great projects – The Luca Brasi Story and Stranger Than Fiction – Gates didn't slow down one bit; dropping By Any Means and hitting the road with Chevy Woods. And that's not even including the Luca Brasi 2 mixtape he'll be dropping before the end of the year.
Style-wise By Any Means isn't any different from Gates' 2013 projects – the tape is filled with gritty street tales delivered in the rapper's trademark blues voice, sneakily complex bars and melodic hooks. But as one of the most well rounded rappers in the game today, Gates does his thing better than anyone else can and he's slowly but surely making his way to the top.
Independent artists: learn how to build a fanbase and make money from your music. 
5. Best Rapper Alive – Drake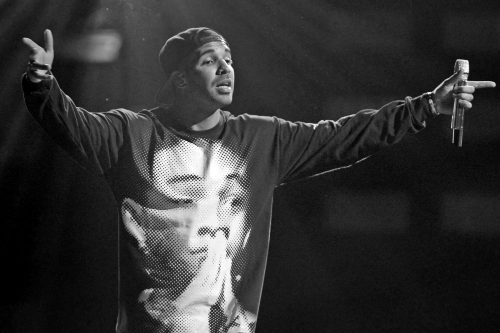 Notable releases: Nothing Was the Same single – "Worst Behavior." Non-album singles – "0 to 100 / The Catch Up," "How Bout Now," "Days In the East," "Draft Day," "Heat Of The Moment," "6 God."
Key guest appearances: Future's "Never Satisfied," PartyNextDoor's "Recognize," P. Reign's "DnF," YG's "Who Do You Love?," Lil Wayne's "Believe Me" & "Grindin'," ILoveMakonnen's "Tuesday," Nicki Minaj's "Only."
Another year, another win for Drake. Album or no album, ever since he blew up in 2009, Drake has consistently been one of the top rappers ever single year and 2014 was no different.
Whether it was spazzing out on Lil Wayne's "Believe Me," making ILoveMakonnen's "Tuesday" even hotter, fronting in the "Worst Behaviour" video or just randomly dropping heat, Drake kept himself hot by doing what he does best – making good music.
The fact that "0 to 100 / The Catch Up" has been nominated for Best Rap Performance and Best Rap Song at the Grammy Awards, despite being a SoundCloud loosie, speaks volumes of Drake's stranglehold on the rap industry.
It's funny, he's really only been in the game for 6 years but he's now seen as a veteran; the big homie putting everybody on. 6 years in the game, 6 winning years in the game.
4. Best Rapper Alive – Young Thug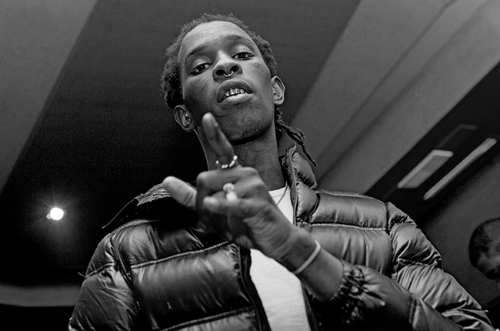 Notable releases: Black Portland (with Bloody Jay), Young Thugga Mane La Flare (with Gucci Mane), The Purple Album (with Gucci Mane), 1017 Thug 2, 1017 Thug 3 – The Finale, Rich Gang The Tour: Part 1 (with Birdman & Rich Homie Quan).
Key guest appearances: Tyga's "Hookah," Peewee Longway's "Know Bout Me," T.I.'s "About the Money," Rich Gang's "Lifestyle," Juicy J's "Low," DJ Drama's "Right Back," Wale's "Clappers (Remix)" Migos' "In Too Deep," Travi$ Scott's "Mamacita" & "Skyfall."
A lot of things have been said Young Thug; about his music, his look, his fashion, even his sexuality. But fuck all that, the one thing you can't say is that Young Thug isn't one of the most exciting and unique rappers in the game today.
Word of Young Thug started making its way around after he dropped the acclaimed 1017 Thug last year but his buzz reached an all-time at the end of 2013 when he released his debut single "Stoner" and followed it up with the incredibly catchy "Danny Glover." A remix of the latter by Nicki Minaj and video footage of both Kanye and Drake dancing to the song pushed Young Thug name from hot to scorching and he entered 2014 as the most watched rapper.
Luckily for fans, Thugga Thugga fulfilled our expectations and hit the studio non-stop. Following Gucci Mane and Lil Wayne's relentless work ethic, Young Thug dropped mixtapes back-to-back and delivered killer features. Tracks like T.I.'s "About the Money" and Travi$ Scott's "Skyfall" wouldn't be the same without Thugga.
Then just when we thought Young Thug was done for the year, Birdman decides to drop Rich Gang The Tour: Part 1 on us. At first the mixtape looked like a bunch of shitty throwaways to me but after the first listen, I couldn't stop playing it.
Young Thug and Rich Homie Quan have amazing chemistry together; Thug's quirks, adlibs and randomness are grounded by Quan's bluesy melody and backed by beatmaking maestro, London on da Track, Rich Gang The Tour: Part 1 turned out to be one of the best releases of 2014.
Usually when an artists enters a year with as much hype surrounding them like Young Thug did in 2014, they fuck it up by not being able to follow through and meet expectations. Luckily for us, not only did he exceed our expectations, Thugga proved he could do it all – street shit, club shit and of course the radio shit.
3. Best Rapper Alive – Run The Jewels (El-P & Killer Mike)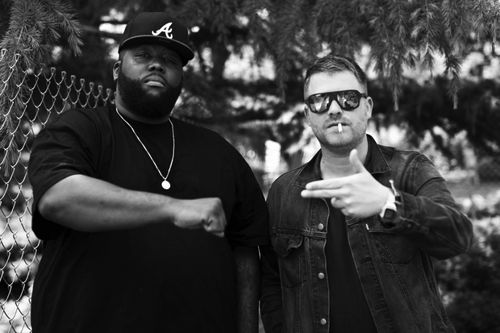 Notable releases: Run the Jewels 2
Key guest appearances: N/A
I know it's cheating to have both El-P and Killer Mike at number 3, but whatever. Fuck you, it's my list I can do whatever I want with it. It's 2014 and there's no way in hell you can mention Killer Mike without bringing up El-P.
Consumers have no idea what they want from a hip-hop artist. Give them too much of the same thing, they'll say you're getting too repetitive. Venture out to experiment with different sounds and they'll tell you to stay in your lane. God forbid you have a hit single because they'll be yelling sell-out.
Hip-hop fans had no idea we wanted Killer Mike to collaborate with El-P, but once we first heard it on the Atlanta rapper's 2012 album, R.A.P. Music, which El-P fully produced, we wanted more. And more. And lots more.
Run the Jewels is simply one of the best partnerships in hip-hop, period. Not just with the perfection of Killer Mike over El-P's industrial, funk anarchy but also rapping-wise – their chemistry on the mic is unparalleled. Killer Mike is more aggressive – a cross between Big Boi verbal skills and Ice Cube's anger – El-P is the slick talking Brooklyn dude who's got a comeback for everything. Whenever Killer Mike makes the track too intense, El-P is there to ease things up.
Run the Jewels 2 was one of the best hip-hop albums of 2014 because the two rappers didn't change up winning formula. Outside of the rage and anarchy, it was just dope bars over dope beats, pure uncut hip-hop music.
2. Best Rapper Alive – Freddie Gibbs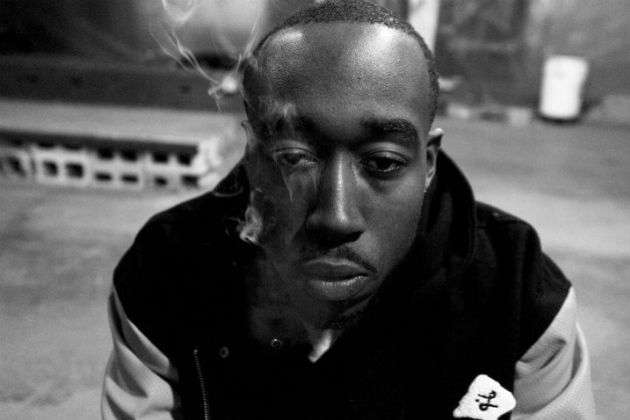 Notable releases: Piñata (with Madlib), The Tonite Show (with The Worlds Freshest), Knicks (Remix)
(with Madlib).
Key guest appearances: Curren$y's "Grew Up In This," The Game's "Hit 'Em Hard," Jet Life's "Dollaz, Statik Selektah's "Carry On."
I'm kinda disappointed that the whole Freddie Gibbs-Young Jeezy turned out the way it did. I've always been a big fan of both artists and thought Jeezy with his industry connects and CTE platform could really help take Gibbs' career to the next level. Alas, things never work out the way you want them to, or at least the way fans want them to.
But fortunately for Gibbs, it probably worked out for the best for him. Freed up to work on any project he wanted, he linked up with Madlib for the critically acclaimed Piñata and with The Worlds Freshest for The Tonite Show – both projects were dropped this year.
Freddie Gibbs is no doubt one of the best rappers alive at the moment. In addition to his precision and technique on mic, he brings that pain and world-weariness to his lyrics – the very same thing that made us love Pac, DMX and Scarface. In an era that veering more and more away from gangsta rap, Gibbs is the ultimate street rapper and the best one doing it.
1. Best Rapper Alive – J. Cole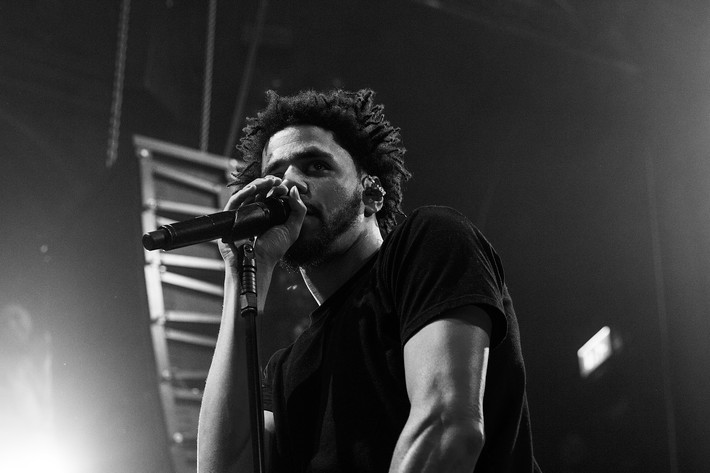 Notable releases: 2014 Forest Hills Drive, Revenge of the Dreamers (with Dreamville Records)
Key guest appearances: N/A
First and foremost, fuck J. Cole for pulling this surprise album shit. I had my best rappers alive list for 2014 all done and dusted then here comes Cole with a fucking brilliant album out of nowhere and turns everything upside down.
J. Cole is the best rapper alive in 2014. It sounds so fucking unexpected and I would have never predicted this year to be Cole's year but I should have seen it coming.
Ever since Cole debuted in 2011, he's been somewhat of a disappointment to fans. Cole World: The Sideline Story was a solid but underwhelming album from a rapper dubbed hip-hop's saviour. The thing that made it even more disappointing is that fans know exactly what he's capable of; this is the rapper who put out one of the best mixtapes of all time with Friday Night Lights and bodied the entire GOOD Music crew with one verse. Cole had the potential to be the best.
But the thing about Cole is that he keeps improving; he got back in the lab and continued to work on his craft; dropping Born Sinner last year, which was a big improvement on his debut, and went head-to-head with Kanye in a sales battle. The album showcased a much more confident Cole and his ability to create more organic hit singles.
Then out of nowhere, he drops 2014 Forest Hills Drive on us. No singles, no music videos, no trailers of music videos, no hyped up guest appearances, no A-list producers, nothing. Just 64 minutes and 39 seconds of Cole spitting that shit.He clearly wasn't worried about radio hits or pleasing the masses and was focused strictly on catering to his core audience. As a result, fans got the best J. Cole album to date.
2014 Forest Hills Drive is the album J. Cole's been waiting to make ever since he signed to Roc Nation. 2014 Forest Hills Drive is the album fans have been waiting on J. Cole to drop ever since he signed to Roc Nation. He did it, goddamn it, he really did it – he dropped a fucking masterpiece. J. Cole is the best rapper alive.
Independent artists: learn how to build a fanbase and make money from your music. 
More in the Best Rapper Alive series: