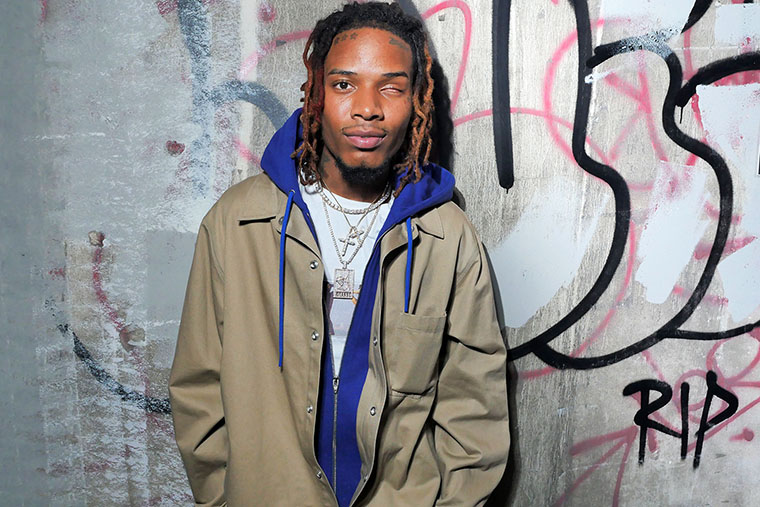 Like Frank Sinatra, Fetty Wap did it all his way. The underdog, rags-to-riches story of the past year has been the New Jersey rapper's rise from a housing project to becoming one of the biggest Billboard hits in recent memory.
Ever since uploading "Trap Queen" to his SoundCloud page in early 2014, Fetty Wap has gone on an unbelievable commercial run, including three top 10 singles and one top 40. "Trap Queen," Fetty's most successful single to date peaked at number two on the Billboard Hot 100 and has been certified platinum after moving over 1 million units. But he wasn't done yet. 
I'm not here just to be Fetty Wap, the artist that went platinum off of "Trap Queen," and then nobody knew what happened.
In 2015 alone, Fetty's commercial success helped him score numerous Billboard achievements:
First male rapper to have three songs in the top 20 spots on the Billboard Hot 100 since Eminem in 2013

First male rapper in four years to have concurrent singles reach the top 10 of the same chart since Lil Wayne in 2011

First act to chart his first four entries in the Hot Rap Songs top 10 simultaneously
With the recent release of his self-titled debut album, which managed to debut at number one on the Billboard 200 selling 129,000 copies in its first week, Fetty Wap has cemented up his amazing singles run with a successful album. Since then, Fetty's debut album has been certified platinum for combined sales, track equivalent and streaming equivalent of 1 million units.
At that moment, honestly, I felt like that was supposed to happen. I pushed it so hard that I didn't know what else to do with the song. I already had a million SoundCloud hits before it was getting radio play. I had about 50,000 views on YouTube before it was getting radio play.
Not to mention Fetty also received two nominations at the 58th Grammy Awards: one for Best Rap Performance for "Trap Queen" and another one for Best Rap Song, again for "Trap Queen." 
The most incredible thing about Fetty's rise to the top of the charts and the industry was that he did it with no major label help. There was no Universal or Warner Bros working in the shadows and behind the scenes promoting his music on the radio. 
My fans that were rocking with me before the world knew Fetty Wap, they like to hear new music so I keep giving it to them.
Lyor Cohen, the head honcho of 300 Entertainment which Fetty is currently signed to, attributes the rapper's amazing success to the digital revolution of the music industry, social media and grassroots marketing:
The digital revolution provides that the cream of the crop will rise to the top, and Fetty has hit that nerve. It's melodic. It's interesting. It's not regurgitated. It's not word-smithing. It's something really special.
So how did Fetty Wap do it? How did a rapper coming out of New Jersey housing projects conquer the Billboard charts independently?
Long hours in the studio
With a gritty, melodic style that's inspired by the likes of Drake, Future, Young Thug and Rich Homie Quan, Fetty Wap has crafted himself as one of the most talented songwriters in the past year; creating undeniably catchy hooks delivered in his singing style.
I do everything myself. When I record, I tell my engineer how to structure my shit. I structure everything. That shit is all Fetty Wap. Nobody helps me write my shit. I don't sing other people's shit.
When an artist creates a hit song and never manages to do it again, we call them one hit wonders and attribute their success to a fluke. When an artist releases two hit songs, we know they're most likely a legitimate talent and will have staying power.
But when an artist's first four singles are all hits like Fetty's first four – "Trap Queen," "679," "My Way" and "Again" – that's something very special. Not even certified hitmakers like Drake, Future or Eminem had their first four singles chart as high. 
This is the result of Fetty Wap spending countless hours in the studio, working on his craft and trying to perfect his music. Four back to back hits is not a fluke, it's talent. In an interview with Billboard, Fetty explains how he developed his style over time:
Just staying in the studio and trying to outdo myself and keeping the people that's around me to help me go harder and help me come up with different melodies or different ways to say things or different flows.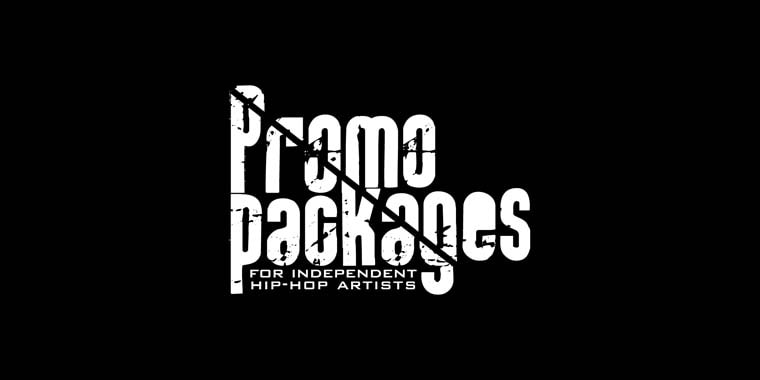 Smart partnerships
After the initial online success of "Trap Queen," Fetty and his label RGF Productions partnered up with 300 Entertainment, an independent record label headed up by industry veterans Lyor Cohen, Roger Gold, Kevin Liles and Todd Moscowitz, to give the single a proper commercial release.
Success in the music industry usually boils down to a great product combined with great marketing. Fetty Wap definitely had the talent, developed from countless hours of working in the studio, he just needed help on the marketing side.
With backing from Google and a partnership with Twitter, which allows 300 access to crucial social media data, Fetty Wap now had a partnership that could help him reach more people with his music, without sacrificing his craft.
Of course 300 Entertainment are benefitting tremendously from Fetty's hit-making abilities. Co-founder Todd Moscowitz acknowledged that "Trap Queen" was "the fastest-growing single we've had in terms of sales."
Even though the label has a number of extremely talented artists – ranging from Young Thug to Migos to Eric Bellinger – Fetty's "Trap Queen" and subsequent hit singles provided 300 with the massive commercial success that the up-and-coming independent record label desperately needs to stamp its mark on the industry.
Stuck with his original team
How many times have we seen an artist blow up independently, but when it comes to dropping their debut album they mess it up by having a bunch of the hottest rappers and producers forced together on the record?
Lyor Cohen: We don't like features. We like the fact that he's surviving just fine without it. The label would like to have much less features than the normal industry proposes. It's a harder, more arduous task, but it's simply more rewarding.
Drake's 2010 debut, Thank Me Later, had this problem. After blowing up the mixtape game with So Far Gone, Drake was the most sought-out rapper in the game with everybody trying to get on his project. 
So instead of sticking to the 40 and Boi-1da production that made him such a success, Thank Me Later also featured production from superstars like Kanye, Timbaland and Swizz Beatz as well as features from Young Jeezy, T.I. and The-Dream.
The result was a good, but ultimately disjointed and disappointing debut from the Young Money star. It wasn't that the outside production and features were bad, they just didn't mesh with Drake as well as his original team. Fortunately he recognised his mistake and got it right with Take Care.
On the flipside, take a look at Kendrick's major label debut. With the backing of Dr. Dre and Aftermath, Kendrick could have had some big names on Good Kid, M.A.A.D City but he stuck with his original TDE team and crafted a cohesive masterpiece. 
The same goes for Fetty Wap. With his buzz in the rap game right now, Fetty's self-titled debut could have featured appearances from Future, Drake and Young Thug with production from Metro Boomin, London on da Track and plenty more.
But Fetty stuck with his original team – the same people who helped him create his hits – because he didn't want to force collaborations with artists that didn't make sense. As a result, Fetty is now one of the top independent rappers in the game today.
I've made it this far without a feature, I'll be alright. Look at J. Cole, man. His album 2014 Forest Hills Drive went platinum already. Zero features. J. Cole, album-wise, is actually my idol.
The lack of superstar rappers and producers might hinder Fetty's debut from reaching new fans, but the most important thing is that he's making the music he wants to make, not every artist can say that. As long as he remains working hard and on his independent grind, big things will continue to happen for the young artist.