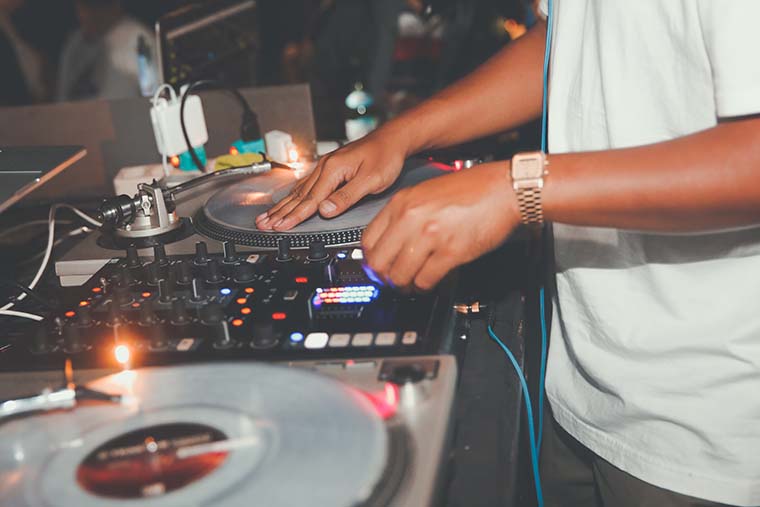 Back in the day, there wasn't a more powerful promotion boost than an artist being being featured on a popular DJ's mixtape. From DJ Ron G to DJ Clue to DJ Whoo Kid, getting a slot on one of their tapes was like going platinum with your record in terms of exposure.
Even today, with the decline of DJ-hosted mixtapes, a rapper who gets stamped with the legendary DJ Drama Gangsta Grillz brand is bound to get way more looks for their tape than one without it.
A frequent question that we see being asked by up-and-coming independent rappers is whether or not they should pay a DJ to promote their mixtape for them in some capacity.
It might sound like a great idea at the moment, but once you delve a bit deeper into what this means it soon becomes apparent that paying a DJ might be one of the worst ideas that you could possibly ever implement.
While in the past, during the days of releasing projects on certain days as they had more "traction", using the help of a DJ might have been useful today it's almost obsolete as a suggestion.
If anyone recommends that you pay someone to blast your tunes to a limited number of listeners, you really should consider looking elsewhere for your information and advice for the future!
At one stage, a DJ would be the key to success; back when tapes and CDs were all the rage, and we didn't have the armada of independent promotional tools out there to pick from. These DJs could be the person that got you a big break, helping you is heard by that all important audience that would then take an interest in you from then on in.
They'd write to the radio station to find out who you were, and your name would spread like wildfire amongst independent artists and hip-hop DJs.
Today, though? You can hit a bigger catchment area of people who will love your tunes just by using the internet.
You can get yourself heard by people on other continents via the internet; the power of local and national radio has diminished when you can have it uploaded online to be listened to any time, any place by just about anyone out there in the world.
The old days of limited exposure and taking your chance are dead; now, the day-to-day living of an independent hip-hop artist is about promoting yourself through the web.
You'll be able to get yourself far more attention online just by having the most important ingredient; good music.
With the power of social media and the ease of which you can upload your music means that you can rely upon others to start talking about your and sharing your name across the web quicker and easier than ever before.
In fact, with the wealth of people out there who only use the web to listen to music over the radio, you would probably be better off giving your DJ funds away to a web hosting service to help you promote your music online!
It's an old-hat method that is pretty much dead in the water, and you can do much better in 2015 than you can with this method.