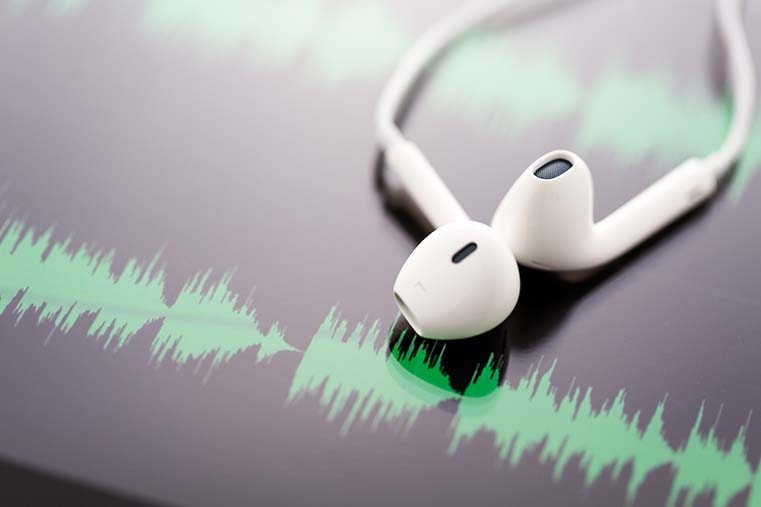 As we've mentioned more than once on Stop The Breaks, it's so vital that an independent artist can get exposure. However, relying on people wanting to give you exposure can be a time consuming process, and one that takes it out of you.
To help you ensure that you are going to be making the right calls, we suggest that you take a moment to consider making your own exposure. How so? By launching a podcast.
In these past few years, podcasting has seen an explosion in popularity. Bolstered by the unprecedented success of podcasts such as Serial, TED Radio Hour and The Joe Rogan Experience, there has never been a better time to get into podcasting.
Independent artists: learn how to build a fanbase and make money from your music. 
Even in the hip hop world we've seen podcasts become hugely popular with the launch and rise of The Combat Jack Show, The Brilliant Idiots, NPR's Microphone Check, A Waste of Time with ItsTheReal and plenty more.
For independent artists, podcasting presents a great opportunity for you to build up your brand and keep a direct channel of engagement with your fanbase. You should always be looking out for new opportunities and marketing channels to expand your audience.
Podcasting can be a great addition to your overall marketing strategy and business plan. From having your own website to social media to live performances, you need a multi-channel marketing strategy to help you promote your brand and music.
Setting up a podcast is like setting up your own website and having a blog. It's another of way of regularly engaging with your fans by providing them with free, high quality content.
Podcasts are great as they give you the chance to:
Network with great people and thought leaders in your industry, musical or otherwise.
Showcase your personality and let people know that you are more than just an artist.
Give the world a better idea of the kind of political, ethical and moral opinions you hold.
Learn about the world and educate others.
Build followers and get people listening to your music who might have come for the education.
It's a great way, then, to build a more cohesive platform for yourself to advertise from. It's so much easier to show the world how worthwhile you are to listen to when you are talking about interesting stuff, than it is to do so when you are just trying to get promotions for your music.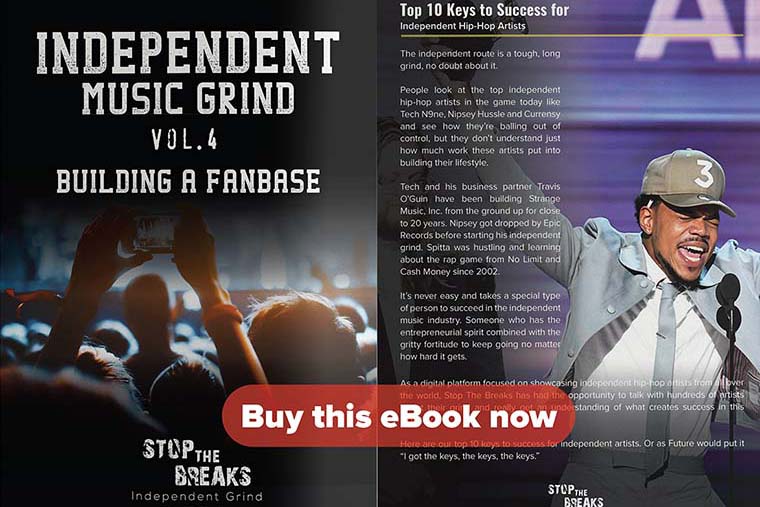 Setting up your podcast
So, to start with, you should be looking to invest in:
Computer – A good media computer or laptop is a must for this to work well for you. it's the most expensive part of the process and getting a good piece of kit that can edit, record and then upload the podcast online is a must. It all depends on the budget you have, but you should be expecting to pay a few bucks for a computer. Anything that allows for USB ports, analogue microphone plug-in and a 3.5mm audio jack is going to be a fine starting point.
High quality microphone – there are many options on the market, but something that is Analogue is a better investment than a USB-plug solution. You will need to invest in an XLR connector to ensure you can get the sound recorded properly, but it results in the crispest, most professional audio. For the first few episodes, though, you could get by with a simple gaming headset.
Audio interface – these are important for making sure you can record directly using analogue equipment. These allow you to convert the analogue audio into a digital sound without any of the usual audio loss of quality that we mentioned above.
Editing equipment – Get yourself something like Pro Tools and you can make your life so much easier. With this, you can see a huge level of improvement in the way that your audio comes across. If you are just getting started, then use Audacity – it's free, simple to work with, and offers a good starting point.
Everything mentioned here is fairly budget dependent and for that reason you should try and be intelligent about what you invest in, or don't invest in as it happens.
The more limited your income and budget is then the more freebies you will need to use at first, but it's very rare for a podcast to be hyper-professional in its first few additions: especially if you aren't coming from a background of professionalism and/or authority, making it easier to work with.
Developing content for your podcast
Now, you need to actually know what your podcast is going to be about in the first place. Your podcast has to be something pretty specific, as general-brand podcasts tend to fail unless they are being hosted by someone who already has a major following.
One example could be trying to get musicians to talk more about the detail behind their music. Scoring interviews with fellow artists, speaking to music historians and those who look at musical politics can be a good place to start. You could just run a simple chat show, though, it really is up to you. it's all about making sure that the podcast is a representation of the kind of person you are.
Going for that revolutionary feel? Then make sure your podcast is quite in-depth about looking at the machinations of music. If you just want to clown around and make funny, engaging episodes, though, don't be put off dong so: there is a market for most things.
You'll also need to get a better idea of how to work with software like Audacity and get into the more engineering side of things. That, though, is for another topic altogether. For now, just concentrate on understanding the motivation and ideology behind your podcast.
Also, try and invest in either a friend who is a good composer or through freelance sites such as Fiverr to find quality composers to make your podcast a bit of theme music. From the over-the-top to deeply serious, you can find that having a nice little bit of theme music can go a long way to really improving the appeal of your podcast.
Then, try and find a good name for the podcast. What's it all about? Then find a name that fits with that. From something overly jovial to a bit more serious, you shouldn't find it too hard to get a nice catchy name that fits the topic and the theme of the podcast once you know who and what you are aiming for.
How to distribute your podcast
Once you have all of this planned out and you are ready to actually record something, then get it prepared and be ready to get it uploaded.
If there's one place for you to distribute your podcast, it's iTunes. But you can also upload your podcast to other platforms such as Mifro and Blubrry to SoundCloud. After that, you now have another set of links to hand out to people and advertise with.
Just remember that starting a podcast takes time. You aren't going to be a sensation overnight, but there is no reason why slow and incremental shows cannot take off. Most importantly, be authentic to yourself.
This is to help advertise your personality as much as your performance credentials, so go the extra mile to always be 100% yourself. Doing this, you make it much easier for the podcast to perform well: an authentic endorsement of your personality is worth more than stage-managed episodes.
Whatever you decide to cover on the pod, you can be sure that having one is a great way to boost reputation and overall appetite to hear what you have to say.
Independent artists: learn how to build a fanbase and make money from your music.