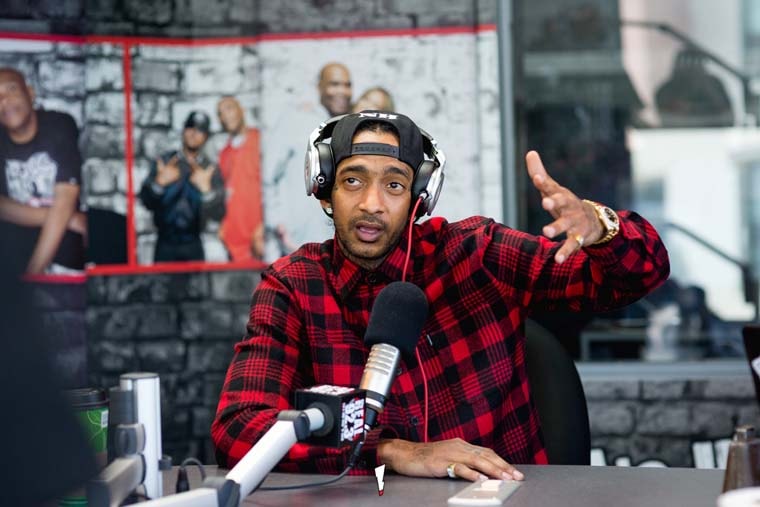 For a moment there, Crenshaw rapper Nipsey Hussle, one of the leading independent hip-hop artists in the game today, was almost relegated to the footnotes of hip-hop history.
The highest human act is to inspire. Money is a tool – it's the means, not the end. Inspiration is the metric that dictates whether or not a project is a success.
When he broke into the game during the mid to late-2000s off a series of acclaimed mixtapes, Nipsey was touted as the next big West Coast artist and was even included in XXL's 2010 annual Top 10 Freshmen list, alongside current superstars like J. Cole, Big Sean and Wiz Khalifa.
Signed to Epic Records and making big moves like featuring on "We Are the World 25 for Haiti" and rapping next to West Coast OG Snoop Dogg, Nipsey was getting ready to drop his major label debut South Central State of Mind before things came to a halt.
Just when everything seemed poised for him to become the next L.A. rap icon Nipsey hit a road block with Epic; his debut album was shelved indefinitely and he was subsequently dropped from the label the very same year XXL proclaimed him the "Most Determined" in his class.
But hey, shit happens right? Nipsey got back on his grind and launched his own independent record label, All Money In and hit the mixtape circuit again, dropping The Marathon and The Marathon Continues within two years of his release.
Even without a major label behind his back, Nipsey stayed consistent with his music – dropping a collaborative album, Raw, with Blanco in 2012 and making guest appearances for artists like DJ Drama, Wale, YG, Game and Rick Ross. There were even rumours circulating at the time about Nipsey signing to Ross' Maybach Music Group.
The labels aren't letting us live. They're not letting artists own anything! We're going to end up 60 years old without a pot to piss in – no catalogue, no mailbox money, no residuals.
Then in 2013, Nipsey would drop perhaps the most important project of his career so far – Crenshaw. Even though he admitted the mixtape was made up of mostly leftover tracks from his album session, Crenshaw was significant because of the way he decided to distribute it.
As he explained it to RapRadar:
The reason I chose to charge $100 dollars each copy and only start with 1000 units is because I tailor making my music for those who are listening. It's not about stepping outside of what I'm known for in hopes of new discovery. What that means less is fans that are better served. Kinda like the effect of less kids in a class room leading to a better education.
Changing up the distribution game
Looking to change up the way hip-hop music was being treated as quick-serving, disposable art, Nipsey set up a pop-up shop in Fairfax, Los Angeles, selling limited edition hard copies of Crenshaw at $100 each. While the mixtape was distributed for free on websites like DatPiff, Nipsey provided incentives for the $100 version such as autographing every copy, meet and greets and concert entries.
As much as I believe in it. Every time I get a transaction, I get a text on my phone, and I've been hitting them back. The feedback and the connection I have with these people help me understand the psychology of the person paying $1,000 for some songs that, realistically, you could download for free.
This innovative method of distribution made waves in the hip-hop industry and sparked headlines in the business world. Jay-Z was so impressed by Nipsey that he bought 100 copies of the mixtape for $10,000. Within 24 hours, Nipsey moved all 1,000 copies of the mixtape, cashing in for $100,000. Crenshaw was a success and Nipsey was back in the spotlight with his forward thinking and business savvy.
I know that people in New Zealand spend $600 with me a month. I see that I'm shipping out a package that costs $400: a hat and T-shirt, mixtapes, a beanie, I see that. I got people in Toronto that spend $500. I see that. My fans are engaged to that level.
Then at the end of 2014, Nipsey was back with a brand new project, Mailbox Money, following a similar business model to Crenshaw. However, this time, instead of charging 1,000 copies for $100 each, he sold it as 100 copies of limited first edition for $1,000. He also linked up with Ryan Leslie, who's been dabbling in the tech sector for years now, who provided Nipsey with access to powerful customer engagement software.
The software is a direct consumer enhancement tool that allows creators of the content to own the relationship, and own the data of those transactions. It existed before Mailbox Money, but its first usage is with the release of this album.
The project was another great success, netting Nipsey $175,000 in one month upon its release, which includes:
$60,000 from selling 60 physical copies

$15,000 from digital copies

$50,000 from iTunes

$50,000 from Spotify

250,000 free downloads from DatPiff
It's been a long and rocky road for Nipsey Hussle but he's finally in a position to take advantage of the music landscape and control his success end to end. So what can independent hip-hop artists learn from Nipsey's grind?
My strategy and my campaign is understood by the generation and the era we live in. Why would a nigga sign to a major label and give up the only thing you have?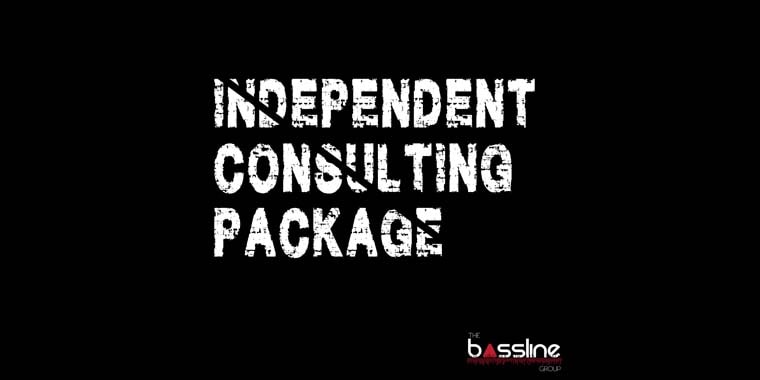 Success is a marathon, not a sprint
As we can tell by the titles of his mixtapes, Nipsey views the rap game as a marathon, not a sprint. He's a bonafide grinder, a rapper who doesn't believe in overnight success, but rather in sacrificing short-term riches for long-term wealth.
We're supposed to be in control. We're supposed to own this shit. Unless you don't have the mental capacity to do so, but that doesn't apply to me.
Let's not forget that Jay-Z had been hustling to break into the rap game since the '80s with Jaz-O! Even after he dropped Reasonable Doubt in 1996, it wasn't until '98 when Vol. 2… Hard Knock Life was released that Jay-Z really blew up.
When he was dropped by Epic, Nipsey didn't try to get with another major label. Instead he sacrificed the short-term riches of a major label advance and invested in building his own label for the long-term wealth. Rather than focusing on Billboard hits and overnight success, Nipsey grinded his way to success, one step at a time.
I've seen niggas with No. 1 hits come and go. You feel what I'm saying? I'm still here my nigga.
Independence is easier now more than ever
The whole debate about majors vs. independents has been done to death now. For all the talk about major labels being made redundant in an age of free albums, streaming services and surprise projects, let's not get it twisted, companies like Def Jam and Warner Bros. are still extremely powerful. With crucial distribution channels to retail stores, partnerships with music services and fat marketing budget, they can help boost an artist to the next level.
But that's the key – major labels can only help push your brand and music further; they can't build your brand from scratch, they can't grow your fanbase from nothing. That's all on you.
I think there's a ton of rules to be broken. I think the people who break the rules are gonna win the biggest. It's a paradigm shift happening, and I think the game is changing. The people who are up on it and taking advantage of it are going to win and win big.
With social media tools like Facebook and Twitter and sites like SoundCloud and DatPiff available just a click away – independent hip-hop artists now have all the tools at their disposable to a build solid fanbase and strong brand.
Create your own website using WordPress, shoot a music video with your iPhone, share it with your fans on YouTube, distribute your music on DatPiff or BandCamp, market your brand on Twitter or Facebook, connect with other artists on communities like reddit. Everything you need is there online, available at no cost, other than your time and effort.
E-40 and Too $hort were going around selling their tapes and CDs hand-to-hand out of their car – what do you think they would have paid to have access to their fans like you have right now?
As Nipsey explains it, in his ideal world he would form a partnership with a major label, much like the legendary Cash Money Records-Universal Records agreement back in 1998 where Universal would handle the pressing and distribution while Cash Money would retain a percentage of their royalties, publishing and full ownership of their masters.
Look man, let me be involved in ownership, it's gonna cost you the same amount of money, I don't want a check up front, I just need production, marketing, distribution and access to your network of retail.
Why wouldn't he stay grinding as an independent rapper? Nipsey is currently leading the charge for indie rappers, along with guys like Curren$y, Mac Miller and Chance The Rapper. Not to mention he's making a great living doing what he wants, when he wants, with 100% creative control over his brand and music. 
Product quality means everything
The last and perhaps most important lesson from Nipsey Hussle's grind – your product quality means everything. Even though Nipsey said that Crenshaw was mostly made up his album's throwaway tracks, if you've listened to it, you'd know that the mixtape is a banger front to back.
Straight out the gate, on the opening track "U See Us," Nipsey raps with an intensity and energy that's second to none and this continues all the way to end of Crenshaw. Even as a member of the Rollin 60's gang, Nipsey talks about universal themes are instantly relatable to anyone – travelling the globe, women, taking care of your family, the daily hustle and more.
With production from guys like The Futuristiks, 9th Wonder and DJ Dahi as well as guest appearances from Rick Ross, Dom Kennedy, Slim Thug and James Fauntleroy, Crenshaw was packaged with a lot of thought from Nipsey and was definitely one of the best hip-hop mixtapes of 2013.
Remember, your music is your craft. Despite how much people want to talk about the business aspect of hip-hop music, it is still an art form that requires a lot of care and attention to detail. Value your art and treat it as sacred – don't think of your mixtapes as throwaways to get yourself hot, think of it as a quality product that will further your brand.
People buy into ideas. 'Think Different' is more iconic than any Apple product you buy, and Just Do It is more iconic than any shoe. The reason it doesn't bother me is that I know musically where I'm going, and I know about the quality of music that I'll be making next.
Nipsey's brand as an independent rapper is more valuable than anything a major label can give him at this point in time. But that's not to say he won't sign a deal later down the line. As he explained on Mailbox Money, he would be interested in a partnership with a major label.
Similar to what Mac Miller has going on with Warner Bros. Even though Nipsey is achieving great things on his own, there are certain things a major label can provide – funds, marketing resources, connections with other artists, etc. – that can help take his career to a whole new level.
But until that time, Nipsey's going to be happy grinding it out independently – creating the music he wants, travelling the world and living the good life. Salute!