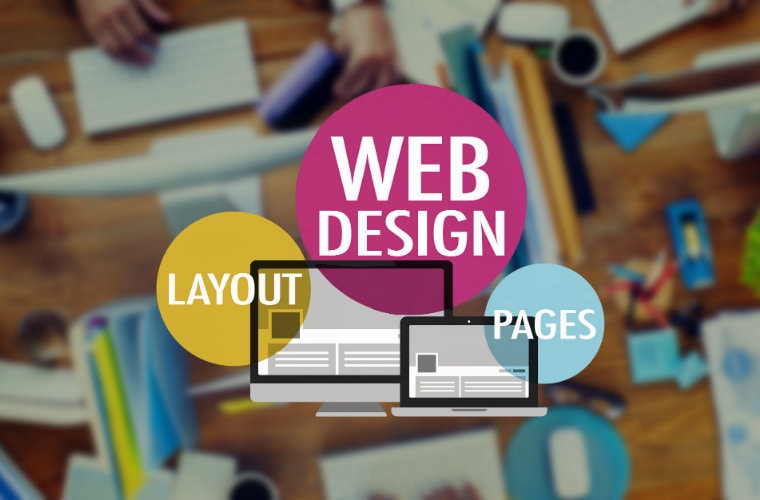 As an independent hip-hop artist, there should be no doubt in your mind that a website is a must-have in your marketing arsenal. Bottom line, if you don't have one, than your online marketing and promotion strategies are going to waste. 
Like we've written in previous articles such as Why Independent Hip-Hop Artists Need To Have Their Own Website and What Independent Hip-Hop Artists Need To Look For In A Website Designer, having your own online platform that you 100% control and manage is the most important thing for an independent rapper. 
The only problem is that creating a website today is so easy that it can be harder to choose how to build the site, and what to build it on. Most people turn to what is known as a content management system, or a CMS.
For independent rappers looking to start up their own website for the first time, what are your priorities? Simple to use? Powerful features? Easy to access on different devices? 
Typically, the three most common choices are Drupal, Joomla and WordPress. All three are very powerful and efficient pieces of kit that need to be watched and managed in the correct way, and typically need you to put in the hard work and the effort to make them work for you in the right manner.
However, they offer unprecedented level of control in terms of the design and you need to know what one suits you best.
The actual term CMS, though, is something that you need to understand as building a website on any of these three systems is totally different to doing so with HTML.
Instead, you'll have access to a litany of different themes, plans, ideas, plugins, programs and anything else you could need. With HTML sites, you can get a lot of these but they are far harder to install. So, what one makes the most sense for you to use when building your artists website?
1) Content Management System – WordPress
The Grand Master of the CMS world, WordPress is used by more than 70m websites and is growing all the time – it even offers a free hosting solution so if you are short of cash this can help. However, hosting is dirt cheap and should always be considered a worthwhile expense if you want to go down that route.
WordPress is free to install and makes sense for you if you want to build a more simplistic website – if you want to go down the more advanced route, though, you'll need to buy themes and various plug-ins to use. However, the market is very cost-effective so if you are not bothered about spending a fair amount on extras then this can be a good choice for you.
The music related plugins and apps around make it a good choice for an artist, as well, as thanks to the range of options that you have.
WordPress, though, is known for being easy to hack for the more nefarious types so always try and plan for this as you continue to move forward with your plans to make a website – always back-up your designs and your website, as you never know what will occur!
2) Content Management System –
Joomla
Joomla is very impressive and is used on a wide range of platforms for many reasons, despite being the youngest of the pack. It's got more than 2.7m websites being run under its name and it's very powerful.
It's got less options than WP, sure, but it has so much free customization whereas WordPress usually has you leaning into the paid section more often. The themes and plugins are nice and varied too, and this should make it easy for you to find the stuff that you need like a music player and similar.
It's more user-friendly than some options but still harder to use than WordPress, making it a real challenge for you to balance out what you need from the CSM itself. The system is very powerful and gives you lots of options, and is another powerful e-commerce solution.
That being said, the plugins are limited in comparison and this can make it harder for you to find more advanced options – you can upload music easily enough but you will be limited to what you can do in an advanced sense unless you fully intend on blowing a whole load of cash.
The entire plan is to make sure you can get something that works easily and simply, whilst ensuring that you are capable of carrying yourself forward in the right direction, as well as understand what kind of plan you intend on putting together as Joomla is far less forgiving of mistakes.
3) Content Management System –
Drupal
Drupal was first launched in 2001 and since then it has really become a prominent part of the online scene. It's used by ¾ of a million websites and the fact it's totally free no doubt helps this fact out.
With 2,000 free theme and 26,000 free plugins to grab from you have plenty of choice with this software – but is it the right choice for you?
We would suggest that it's worth looking into for various reasons. It's brilliant for running stores and online pages so if you are going to sell your tunes and your merch through your website then it's a good one to have, for sure. Its' probably easier to set up and handles high traffic better than the other two, but there is no guarantee of that by any means.
Drupal, however, is the more challenging of the lot to use in terms of the technical knowledge that you will need .it's great for hosting advanced websites but if you aren't technically minded it will just drive you to despair! The whole thing, though, works very well and is a good choice for advanced users.
So which website CMS is best for independent hip-hop artists?
If you are unsure of which content management system is the best for a website, then you should go for WordPress.
It's the easiest to use, has the widest range of options, and can give you that easy and effective way out in terms of making sure you have the knowledge and the information that you need to really push forward and get the kind of success that you need put in place more or less right away.
If you cannot decide on what set will work for you the best, then start with WordPress. It's the most powerful combo in general, but especially when it comes to artists.