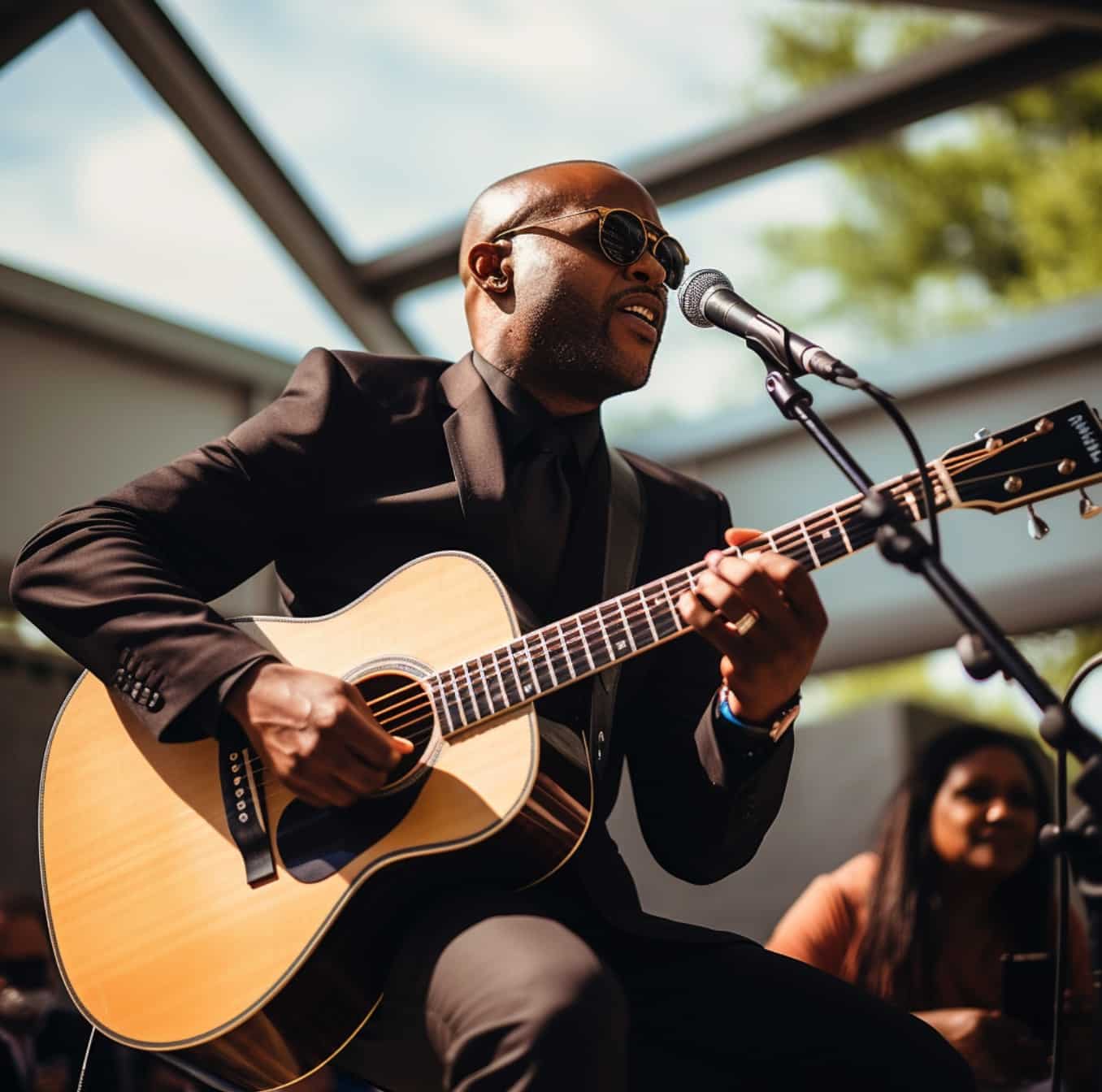 Hailing from the streets of Baltimore, Maryland, President Davo rose to prominence in the rap scene with his unique voice and authentic narratives. Born on August 11, 1995, this Leo made waves with hits like "Think About Me," "Forever," and "Almost Famous" from his 2017 album titled "Forever." His track "I Just Be" drew comparisons to Eminem's iconic "Cleaning Out My Closet," showcasing Davo's ability to blend raw emotion with sharp lyricism.
Before gaining widespread recognition, Davo showcased his musical talents on YouTube under the moniker YnGTV. His mixtapes, "MeanWhile" and "Underrated 3.0," further solidified his place in the rap game, with tracks that resonated with fans across the board. Notably, his cover of Big Pun's "I Don't Wanna Be A Player" garnered over 2 million views on YouTube, a testament to his appeal and versatility as an artist.
Beyond his music, President Davo was known for his deep connection to Baltimore, often reflecting on his experiences and the broader landscape of the city in his tracks. Tragically, he passed away on October 6, 2023, at the age of 28, leaving behind a legacy that will undoubtedly influence future generations of rappers and music enthusiasts alike. His impact on the rap scene, especially within the Baltimore community, remains undeniable, and his music continues to inspire and resonate with fans worldwide.
25. Close Friends
Now, this joint is a raw, unfiltered glimpse into President Davo's thoughts on the dynamics of relationships. Davo spits truth about the thin line between love and friendship, using fierce wordplay and a fierce flow to deliver his message. The dope beat is punctuated by thumping basslines and smooth synths, complementing the Baltimore native's hard hitting bars perfectly. "Close Friends" is pure, straight-shooting hip hop, Davo style. The track showcases the artist's ability to be versatile in his music while keeping it 100% real, truly capturing the essence of the streets. This song is a testament to Davo's undeniably fresh and authentic voice in the bustling world of hip-hop. Word.
24. Line Em Up
Over a chest-thumping beat that seems calculated to vibrate car windows, Davo delivers bars filled with street lore and survival tactics, drenched in the wisdom and observances of the Baltimore streets he hails from. The track is slick but without polish, much like Davo himself, with a raw delivery and a hook that sticks to your brain like glue. It's a confrontational anthem that doesn't flinch from the truths Davo has faced, turning the harsh realities of his experiences into unapologetic, unfiltered art. This is straight, no chaser storytelling, dusted with a grizzled soulfulness – a perfect embodiment of Davo's indomitable spirit.
23. Built Different 2
The beat is gritty, mirroring the raw realities Davo paints in his verses. The hook is an in-your-face testament to Davo's distinctiveness, reinforcing not just his music but his persona as inherently different from the masses. This track encapsulates Davo's ability to deliver street anthems that don't just tell tales of the hood, but empower those who arise from it. It's a salute to the resilience of those built different, survivors standing tall amidst the turmoil. Davo's delivery is impassioned, solidifying him as a voice for the underrepresented and casting a spotlight on the lived experiences that fuel his music.
22. Anything
In this track, Davo ventures into the autobiographical realm, wrapping up his past struggles and hard-earned victories in a rhythmic flow. The tight rhymes and compelling street narrative paint a visceral picture of the artist's journey, revealing a deeply grounded resilience in the midst of adversity. The distinct production style, with its heavy bass and atmospheric synths, underscores Davo's gruff delivery, creating an immersive soundscape symbolic of the urban toughness that is intrinsic to his persona. While "Anything" is a raw and unfiltered peek into Davo's world, it reflects the wider ethos of hip-hop – a genre built on audacious resilience, authentic self-expression, and an unquenchable hustle.
21. W.E.E.D
The song brims with Davo's raw honesty as he raps about his journey and his struggles, using the herb as a metaphor for personal growth and resilience. The beat is moody and atmospheric, with a haunting melody that matches the introspective tone of the lyrics. In a genre that's often flooded with baseless braggadocio, "W.E.E.D" stands out as a thoughtful and introspective anthem. It's a testament to Davo's ability to balance raw street anthems with introspective narratives, making him a unique voice in the contemporary hip-hop scene.
20. Island
The Baltimore rapper's delivery is as impeccable as the beat is infectious, tying languid island vibes to the gritty realities of life in the streets. Davo's ability to toe the line between catchy hooks and conscious wordplay makes "Island" a stand-out song; it strikes a balance that's hard to find in hip-hop today. This tune shows how Davo has propelled an off-kilter flow into an art form of its own. The sonic textures are atmospheric and immersive – aptly tropical, imbued with a sense of escape. Yet the lyrics keep you grounded, touching on themes of struggle and ambition. "Island" is a testament to Davo's ability to blend different hip-hop sub-genres and narratives into a seamless track.
19. My Babys World
He bares all, uncloaking his feelings about fatherhood and the impact of raising a child. Davo's flow is languid but loaded, his lyrics strung together with a raw authenticity that's quintessentially Baltimore. He peppers the beat with a soul-baring narrative about his hopes, dreams, and fears as a father. This introspective take is a welcome departure from his usual hard-hitting anthems. Davo showcases his versatility by blending in touching emotional resonance, further demonstrating the range and depth of his musical artistry. The track is a testament to Davo's adaptability, proving he's not just a one-trick pony.
18. Love Songs
No cap. Davo goes hard with the storytelling, bringin' us into this raw, heartfelt tale of romance in the hood. Sonically, we feelin' echoes of the old soul samples that hip-hop got its roots from, mixed with those modern trappy beats. Davo's rhymes are layered, his flow tight and the emotional context? Poignant. You can hear dude's vulnerability – a rarity in a game that often glorifies the tough exterior. It ain't your typical love song, but it's real – and that's everything hip-hop stand for. Davo might not be serenading with sweet nothings, but he's painting love in its realist form. Straight outta B-more, he's keeping the heart of hip-hop alive.
17. Pardon Me
Through this joint, Davo reminds us of his ability to spit major truth, painting vivid portraits of his real-life experiences. The raw emotion and hustle intrinsic in his bars tells stories that echo the streets of Baltimore, his stomping grounds. The hard-hitting beats compliment his fiery delivery, adding an extra punch to his potent lyrics. While it mirrors the grit and grind of the struggle, "Pardon Me" also showcases President Davo's introspective side, showing the depth of his lyricism. The track is a reaffirmation of his command over the hip-hop realm and a constant reminder of why we dig his music—he's authentic, unapologetic, and true to the game.
16. Move
The Baltimore emcee, known for his sharp storytelling, creates a vivid narrative on this track, painting pictures of inner-city life with an unfiltered honesty that's as raw as it is compelling. Sonically, it's a lean street anthem, the kind that rattles trunks and keeps heads nodding. Davo's flow is easy but insistent, underscored by a gritty beat that feels at home on both the streets and the airwaves. "Move" is a succinct reflection of President Davo's persona: audacious, resilient, and unapologetically real.
15. Think About Me
The beat's empyreal synthesis pairs perfectly with Davo's raw, emotionally-loaded bars, creating a mellow tempo that serves as the backdrop for an introspective journey. As he delves deep into the psyche, President Davo explores themes of love, hope, and regret – a testament to his craft as a conscious rapper. With clever lyricism and an infectious hook, "Think About Me" not only sticks in your mind, but it resonates in your soul. This track captures President Davo at his lyrical best, painting a vivid picture that stays with listeners long after the music stops. In the grand oeuvre of Davo, this one's a true gem, fam.
14. Built Different
And yes, the production knocks hard, but it's Davo's insightful lyrics that truly shine. This street anthem is infused with insight about his upbringing and struggle. Yet, it's far from a tired retread of the typical hip-hop hardship story. Instead, Davo taps into a more universal experience with a motivational message— giving voice to the underdogs who, like him, are "built different". His flow is measured and purposeful; every word compels you to listen. Mixed with a melodious hook, the track resonates long after it stops playing. Davo ain't just spitting bars, he's painting pictures with a gritty palette—a testament to his craftsmanship.
13. Dont Take It
The Baltimore native doesn't shy away from revealing the grittier side of life, his exposé on the daily grind and struggle is real and relatable. Davo's flow is contagious and the beat hits with a ferocity matching his passionate delivery. He puts us on a roller-coaster ride of emotions, only to pull back at key moments to underline the message. That's the heart of Davo's charm: he's both the storyteller and the story, giving us pieces of himself with every verse. "Don't Take It" is more than just a track; it's a peek into the mind of one of the realest emcees in the game.
12. Vietnam
Davo shows off his lyrical dexterity as he paints a vivid picture of his inner-city Baltimore upbringing, struggles, and survival. The track takes its name from the Vietnam War, drawing a parallel between the battleground and life in the streets. The beats bang hard, but what stands out is Davo's storytelling prowess. Lyrically, he weaves a compelling narrative about the realities of street life, underpinned by a stirring emotional intensity. Ain't no sugarcoating here, just raw truths – a stark reminder of hip-hop's roots as the voice of the marginalized. The wordplay is spitfire and the delivery, second-to-none. "Vietnam" is President Davo at his most ferocious and vulnerable. It's a powerful statement from a rapper who ain't afraid to bare his soul.
11. Sunshine
Drenched in optimism, this track is a testament to Davo's ability to flip the script, stepping out of the raw corners of Baltimore's reality to paint a brighter narrative. The instrumental is upbeat and melodic, matching Davo's flow as he lays down intoxicating rhymes over a catchy beat. It's a testament to his lyrical prowess, blending street savvy with an infallible sense of hope, showing that even though he's rooted in the grit and grind, he's also capable of delivering sunnier vibes. This track right here? It's proof that Davo can make it rain and make the sun shine in his musical world.
10. B More
Davo taps into the city's soul, painting a vivid portrait of urban life with raw lyricism and epic storytelling. The authenticity of his narrative makes "B More" more than a song, it's a testament to resilience in the face of adversity; it's the soundtrack of the struggle and strength which defines the city's character. The tight, hard-hitting production is a reflection of the tough, rugged streets he represents. Davo's unwavering loyalty to Baltimore, displayed through his lyrics, forms the backbone of the track, fuelling its powerful impact in the hip-hop sphere.
9. 2 Bitches
It's like a brick wrapped in velvet – gritty street narratives smoothing over with catchy, melodic hooks, a signature of President Davo's style. The beat on this track is tight, all staccato hi-hats and menacing bass that pairs perfectly with Davo's sharp lyrics. This song shows Davo's skill at blending catchy melodies with the grit and grime of his Baltimore roots. "2 Bitches" ain't just a song, it's a statement, showcasing how Davo uses music as a means to narrate his reality. Definitely a standout in Davo's discography.
8. Get High
Through the haze of its central theme, the song goes beyond the usual odes to cannabis culture found in hip-hop. Instead, it offers thought-provoking introspection and therapeutic escapism, painting a picture of Baltimore city life that's both raw and poetic. Davo's flow is hypnotic, rapping in a rhythm that swings between a touch of euphoria and a sense of melancholy, an echo of the city's dichotomy. The production, all laid-back and hazy beats, underscores this mood perfectly. "Get High" is an intimate and profound exploration of urban life and coping mechanisms, further solidifying Davo's rep as a voice of the streets.
7. Dangerously In Love
With soul-bearing lyricism combined with a captivating melody, the track epitomizes Davo's distinctive brand of emotive hip-hop. What sets this joint apart is how Davo manages to reflect the vulnerability that often comes with being deeply in love, painting it in a light that's relatable and real. Over a stripped-back beat that allows his vocals to take center stage, Davo explores the complexities of love, bringing forward a narrative that resonates with listeners on a deeper level. The authenticity in the storytelling is a testament to Davo's skill, solidifying this track as a standout piece in his discography.
6. SuperMan
It checks all the boxes, from the infectious hook to the bravado-laden verses. The track showcases the artist's knack for penning relatable street anthems that connect with his audience on a deep emotional level. But what sets "SuperMan" apart is its equilibrium – it's a perfect mash-up of Davo's hard-hitting lyricism and melodic sensibility. The aesthetic is purely East Coast, reminiscent of a certain grittiness that's deeply rooted in the culture. It's the kind of track that reassures us of hip-hop's staying power in an ever-evolving landscape. This joint is a nod to the authenticity that screams: President Davo isn't just playing the game—he's redefining it.
5. Rainy Days
With a poignant narrative weaving together tales of struggles and survival, this track hits hard, speaking truth to the grim realities often concealed beneath the gloss and glamour of hip-hop music. Davo's rhymes dance over the soulful, atmospheric production, pulling you into a world of adversity, resilience, and hard-earned triumphs. The song is filled with vivid, emotive imagery, serving as a reminder of the transformative power of hip-hop as a voice for the unheard. A testament to Davo's versatility and authentic storytelling, "Rainy Days" is a standout track that compels listeners to confront their own struggles, while also finding solace in the shared human experience.
4. Rockstar
It's pure raw hip-hop energy, laced with that authentic street vibe which Davo has become synonymous with. What sets this joint apart is how Davo navigates the beat like a seasoned vet, making it clear he's not just another emcee trying to claim the throne. Instead, he's a true rockstar of his own narrative, giving voice to his experience within the concrete jungle. It's a banger that illustrates not only Davo's lyrical prowess but his ability to craft a song that resonates with the masses. "Rockstar" serves as evidence that hip-hop royals can indeed rise from the trenches of Baltimore.
3. Forever Freestyle
Set against a compelling beat, Davo adopts a conversational flow that's as hypnotic as it is heartfelt. His lyrics touch the soul, weaving tales of street life, success, and the struggle to maintain authenticity in a world where fakes are a dime a dozen. He draws straight from the experiences of Baltimore living and brings it to life in a tapestry of sounds that are raw, real, and undeniably captivating. The track's strength is in its honesty – President Davo's 'forever' isn't promised, it's hard-earned and well-deserved. Equipped with a powerful message and a hypnotic beat, this freestyle shows off what this Baltimore beast does best.
2. Fuck Bitches Get Money
A modern-day anthem for the hustler's mentality, this joint is Davo asserting his priorities loud and clear. With a beat that bangs like a sledgehammer on the pavement, and bars showcasing his raw and unrestrained lyricism, Davo delivers a song that captures the relentless spirit of hip-hop. The track teeters on the precipice of minimalist production, providing a stark backdrop for Davo's raw rhymes, bolstering his no-nonsense, streetwise philosophy. This ain't just a bop, it's a testament to the grind and the game, placing Davo at the forefront of Baltimore's thriving hip-hop scene. Its societal commentary might be subtle, but the subtext is as clear as a summer's day in B-more: hustle hard, hustle smart, and let nothing distract your journey to the top.
1. I Dont Wanna Be A Playa
This track showcases the emcee dropping some confessional bars, in contrast to the bravado typically associated with the hip-hop genre. It's a raw narrative of a player who no longer wants to engage in frivolous romance. Davo goes beyond the regular with his emotive delivery, laying bare his heart with sincerity, and crafting a soulful hook that propels the narrative. Punchy beats and a smooth melody amplify the introspective lyricism, creating a haunting resonance that lingers. This track is a testament to Davo's diversity as an artist, proving that he can switch between the tough and tender with ease.