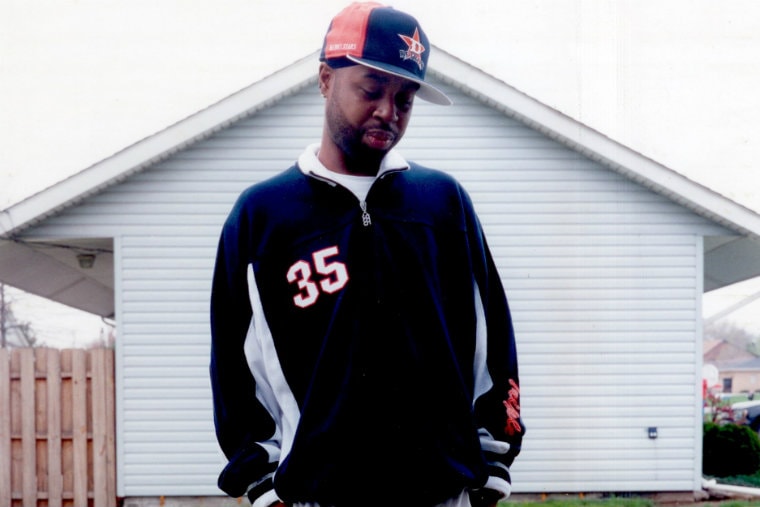 Just like the debates about who the best rappers of all time are, conversations around the greatest hip-hop producers of all time are endless – we're never going to settle on an answer.
How do you rank producers? What matters the most? Their overall impact? Influence on other producers? Consistent track record? Number of hit singles? The factors are endless.
So look no further, here are the 10 greatest hip-hop producers of all time according to Stop The Breaks.
Independent artists: learn how to build a fanbase and make money from your music. 
10. Large Professor – Greatest Hip-Hop Producer Of All Time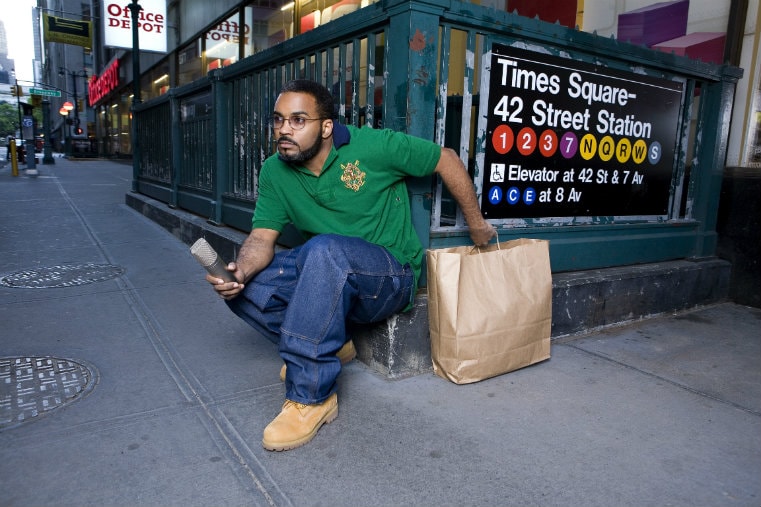 As one of the greatest hip-hop producers of all time, Large Professor is unsurprisingly one of the most unheralded hip-hop figures in history.
Most hip-hop fans know Extra P as the main man behind Nas breaking into the industry; responsible for Nas' first recording session and demo, put the rapper on "Live At The Barbeque," helped him link up with the legendary producers for his debut album as well as produced three classics for Illmatic – "Halftime," "It Ain't Hard to Tell" and "One Time 4 Your Mind."
If that was all that Extra P did in his entire career, he'd still be a legend. But Nas aside, Large Pro has also done uncredited production for classic hip-hop albums; producing the bulk of Eric B. & Rakim's Let the Rhythm Hit 'Em after his mentor Paul C passed away while working on the project and working on Kool G Rap & DJ Polo's Wanted: Dead or Alive.
That's not to mention his production (and rapping) for his own group – Large Pro produced Main Source's Breaking Atoms, one of the most acclaimed and influential hip-hop albums of the early '90s – and various beats and remixes he's done over the years for A Tribe Called Quest, Big Daddy Kane, Cormega, Mobb Deep, AZ, Common and plenty more artists.
Oh yeah, side note, Extra P taught DJ Premier how to filter basslines on the Akai S-950. Just saying.
After all's said and done, with the production catalogue that he's built up over his career, influential production techniques, countless classic albums he's had a hand in and consistent track record, there's no doubt about it – Large Professor is absolutely one of  the greatest hip-hop producers of all time.
9. J Dilla – Greatest Hip-Hop Producer Of All Time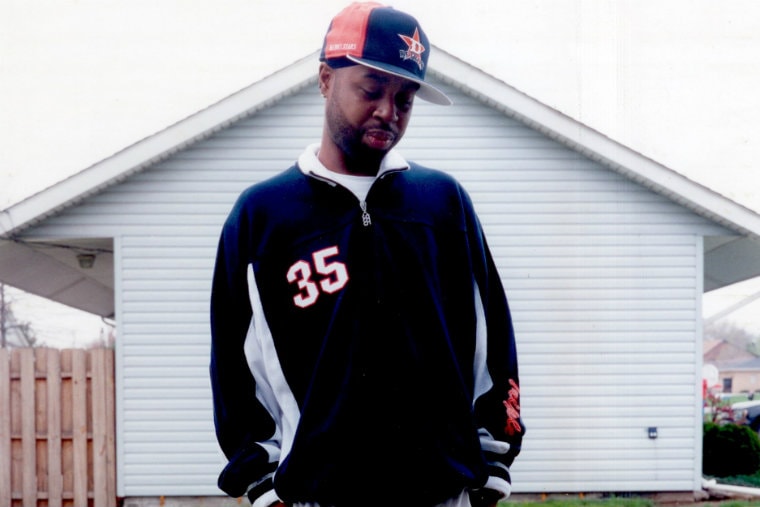 There's something about J Dilla beats that make other hip-hop producers love him. On one level, general hip-hop fans love Dilla because of his warm soul samples, boom bap drums, his love for innovation and experimentation and disregard for the spotlight.
Then there's another level that other musicians and producers hear while listening to Dilla. The Roots' drummer and spokesperson, Questlove, explains it way better than I can:
Questlove: I like his kick patches better than anyone; I love his snare patches better than anyone; I love his sample chops better than anyone; I like his ability to flip samples better than anyone; I like his engineering better than anyone; I love his chord structure better than anyone; I love his bass tones better than anyone.  (via XXL – Questlove on Why J Dilla Was the Best Rap Producer of All Time)
It was also Dilla's prolific output that helped people recognise his genius, from Slum Village to The Pharcyde; Busta Rhymes to J Dilla; Janet Jackson to Common; Mos Def to Talib Kweli; Ghostface Killah to Raekwon, Jay Dee churned out incredible music non-stop for a broad range of artists across a wide spectrum of sounds and vibes.
While I know I'll never truly get Dilla's greatness to the level of Questlove, listening to his discography back-to-back over the past few months has helped me understand why he was one of the greatest hip-hop producers of all time.
8. Q-Tip – Greatest Hip-Hop Producer Of All Time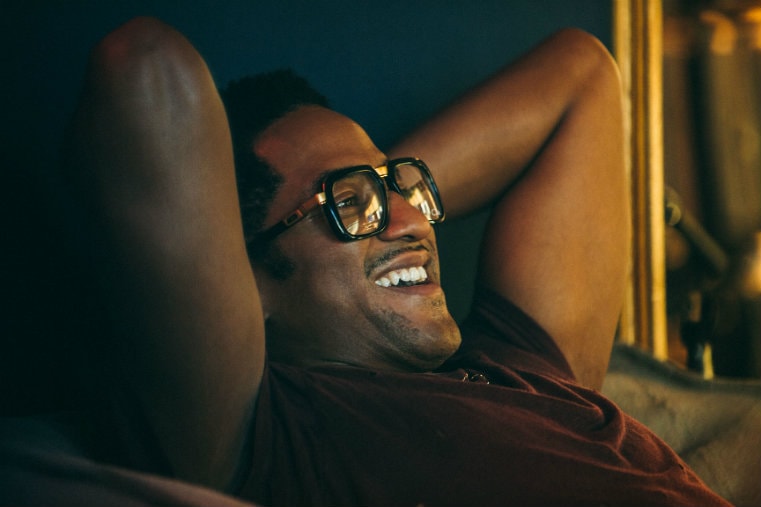 On on the low, Q-Tip must just be the greatest rapper-producer of all time. As the frontman, main rapper and lead producer of A Tribe Called Quest, he's definitely up there as one of the best rappers of all time and, of course, best producers of all time.
Singlehandedly crafting the bulk of the first three Tribe albums – People's Instinctive Travels and the Paths of Rhythm, The Low End Theory, Midnight Marauders – with his snappy, crisp drums, obscure jazz samples and jaw-rattling bass-lines, Tip's production work over the years has inspired a legion of legendary producers after him, including Kanye West, Pharrell Williams and J Dilla.
In between all that, Tip found time to brand out and work with other artists, producing Nas' classic Illmatic cut "One Love" and working  on Mobb Deep's The Infamous – he helped shape the album's direction and also directly contributed three beats: "Give Up the Goods (Just Step)," "Temperature's Rising" and "Drink Away the Pain (Situations)."
As if he wasn't satisfied with his achievements, Tip went on to pursue a solo career – dropping the well-received Amplified in 1999 and The Renaissance nearly a decade later – managing to sound modern while still capturing that '90s boom bap vibe of his that we all love so much.
7. Erick Sermon – Greatest Hip-Hop Producer Of All Time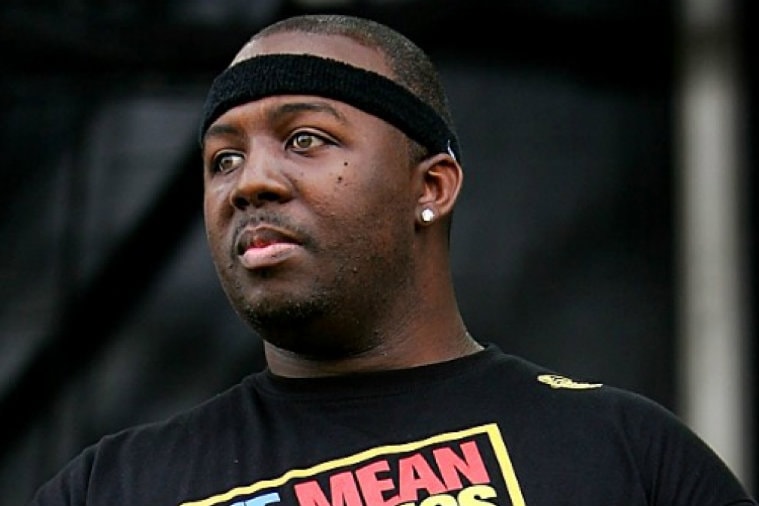 You want to talk about slept on hip-hop producers? Look no further than The Green-Eyed Bandit, E Double, Erick Sermon himself – one of the best, most influential and slept on hip-hop producers of all time.
Let's just start with EPMD, right? Erick Sermon and his partner-in-crime, Parish Smith, dropped four classic albums back-to-back from '88 to '92, starting with their seminal debut, Strictly Business.
The duo's insistence on using samples from artists other than James Brown gave EPMD a funkier and fresher sound than their contemporaries – they were one of the first hip-hop acts to dig into Kool & the Gang and Zapp for their beats.
Sermon's work for EPMD was enough to make him legendary, but he wasn't stopping there. Did you forget that the entire Hit Squad had shit on lock during the '90s? Remember Redman? Keith Murray? Das EFX? K-Solo? Those dudes were tearing shit up and guess who was producing their music?
Then if you go outside of the EPMD-Hit Squad family and look at Sermon's production credits for other artists, forget about it, there's no debating his consistency. Dude produced legendary shit for Jay-Z, LL Cool J, the bulk of Method Man and Redman's Blackout!, 50 Cent, Eminem, Heavy D, Ludacris, Raekwon, Scarface and more.
I could spend all day talking about Erick Sermon and his contributions to the game. Study your history. Look at what he's achieved from the past. One of the greatest hip-hop produces of all time, no doubt about it.
6. Kanye West – Greatest Hip-Hop Producer Of All Time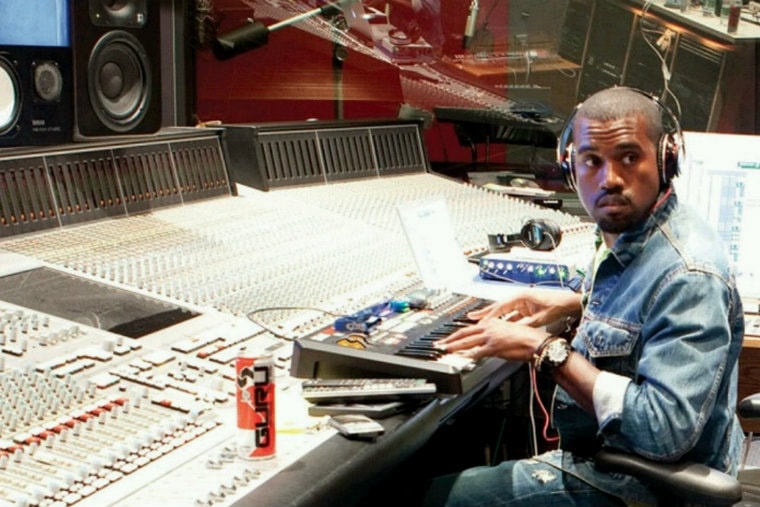 There's been volumes upon volumes written about Kanye West ever since he arrived in the game, I'm not too sure where to being with him.
If you take away all the headlines, flashing lights, endlessly talked about TV appearances. If you take away his legendary rants, his relationships, his interviews. If you take all that away and just focus on the music alone, you're still left with the most talented, hard-working, innovative and intriguing musicians of the past decade.
Just speaking on production style alone, Kanye has influenced and shaped hip-hop's sound more times than any other producer in history. No-one has been able to do what Kanye has done in that short amount of time – not RZA, not Dre, not Just Blaze, not The Neptunes, not Timbaland, no-one.
Starting with Jay-Z's The Blueprint in 2001, Kanye, along with Just Blaze and Bink, shifted hip-hop's focus from Swizz Beatz' minimalistic synthesisers to lush, '70s soul and warm funk samples.
Then with Late Registration, the follow up to his groundbreaking debut, Kanye pushed hip-hop to be bigger and more grandiose, incorporating orchestral strings and choirs with rhymes suddenly became the norm.
Kanye's third album, Graduation, steered hip-hop towards its current EDM-obsession while continuing to push the genre into making more stadium tailored music, sampling from artists like Daft Punk, Elton John and Michael Jackson to make the sort of shit that would pack out arenas.
Then in an instant, he was done with that style. Heartbroken from the loss of his mother and fiancee, Kanye turned to the Roland 808 drum machine and once again shifted hip-hop's soundscape.
While critics and fans at the time decried 808s & Heartbreak and demanded a return to his previous form, who can honestly say it hasn't been one of the most influential albums of recent history? 
Start from Drake and Future, then work your way down the list of artists who have come out in the past 3-5 years that have been influenced and shaped by 808s & Heartbreak. 
It might be too soon to say it yet, but mark my words – Kanye's latest album, 2013's Yeezus, is going be a moment that we look back at as another pivotal moment in the genre's production style. One of the greatest hip-hop producers of all time? Fuck yeah!
Independent artists: learn how to build a fanbase and make money from your music. 
5. Marley Marl – Greatest Hip-Hop Producer Of All Time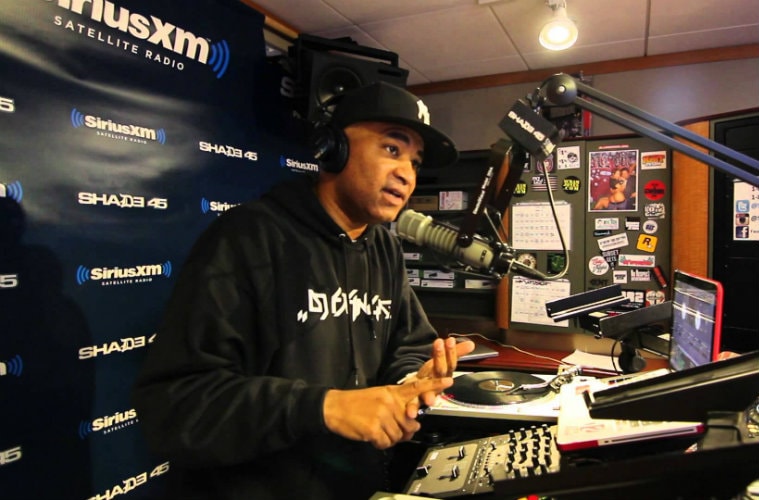 There have been hip-hop producers who have come up after Marley Marl who have had more of an impact, sold more records or taken the art of producing to a higher level. But it all starts with Marley Marl, the most important and influential hip-hop producer of all time.
The legend goes: it was 1985 and Marley Marl was remixing a song at a New York recording studio when he accidentally discovered how to sample a snare drum. From there, the Queensbridge producer figured how to sample individual drum kicks, snares and hats for his beats – the very foundation of modern day hip-hop sampling.
Marley Marl was also one of the first producers to start sampling James Brown records, straying away from the clean disco-inspired sounds and moving towards the grittier sounds of the streets.
As the head honcho and producer for the Queensbridge-based Juice Crew, Marley Marl was also responsible for crafting numerous classic albums like MC Shan's Down By Law, Biz Markie's Goin' Off, Big Daddy Kane's Long Live the Kane, Kool G Rap & DJ Polo's Road to the Riches, Masta Ace's Take a Look Around and plenty more.
Outide of the Juice Crew, Marley also had a hand in classics like Intelligent Hoodlum's debut album, Heavy D's Peaceful Journey, Lords of the Underground's Here Come the Lords, Capone-N-Noreaga's The War Report and of course, Ll Cool J's Mama Said Knock You Out.
From his early DJing gig for Mr. Magic's Rap Attack radio show to his incredible production track record, Marley Marl is a pioneer, one of hip-hop's historical figures and definitely one of the greatest hip-hop producers of all time.
4. Pete Rock – Greatest Hip-Hop Producer Of All Time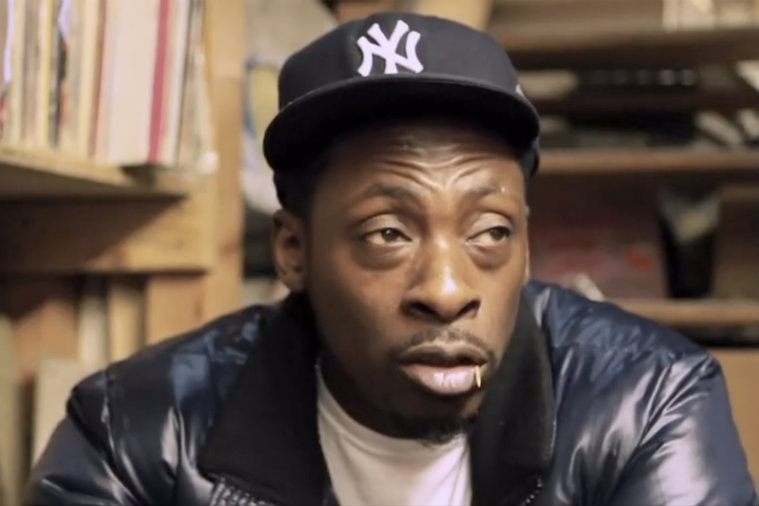 There aren't too many producers out there who can say they've produced the same number of classic hip-hop songs over the amount of time as Pete Rock.
Getting his jump into the rap game through Marley Marl's WBLS radio show In Control With Marley Marl, Pete Rock teamed up with fellow Mount Vernon rapper, CL Smooth, and together they released three undeniable classics – All Souled Out, Mecca and the Soul Brother and The Main Ingredient.
Pete Rock's smooth production style – warm, gritty drum breaks, bouncy bass-lines, heavy horn samples and sunny jazz vibe – inspired later legends like J Dilla, Kanye West and 9th Wonder.
In addition to his work with CL Smooth, Pete Rock was also famous for some of the best hip-hop remixes of the '90s, including Public Enemy's "Shut 'em Down," EPMD's "Rampage," Gang Starr's "Militia," House of Pain's "Jump Around," Jeru The Damaja's "Can't Stop The Prophet" and Naughty By Nature's "Hip-Hop Hooray."
To this day, The Chocolate Boy Wonder stays dropping fire, Kanye and Jay-Z tapped him for "The Joy" off Watch the Throne while Smif-N-Wessun collaborated with him for 2011's Monumental. Pete Rock's going to be the type of artist that continues to release quality music for a long time.  
3. DJ Premier – Greatest Hip-Hop Producer Of All Time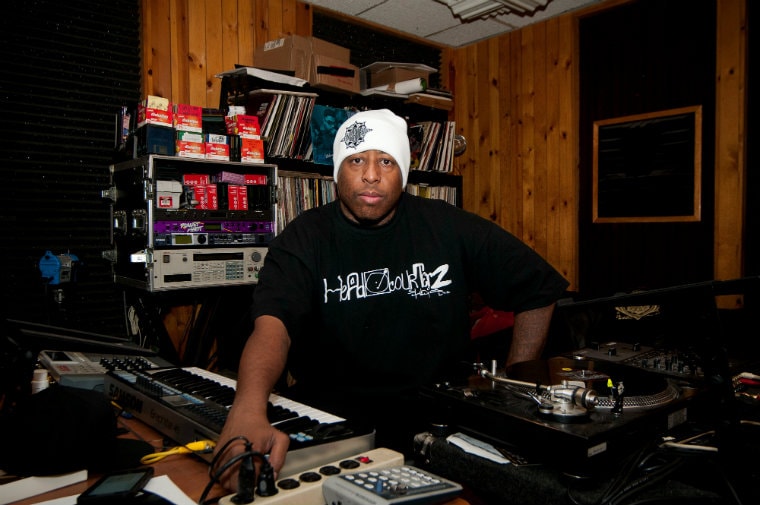 Think about your favourite rapper. Now think about your favourite cut of theirs. Chances are DJ Premier produced that song. Nas, Jay-Z, The Notorious B.I.G., AZ, Royce da 5'9″, Common, Jeru the Damaja, Rakim, KRS-One, Fat Joe, what do they all have in common? Premo laced them all with some heat at one point in their career.
I don't care if it's Nas' "I Gave You Power" or Jeru the Damaja's "Come Clean" or Jay-Z's "So Ghetto" or Biggie's "Kick In The Door" – if Premier produced it, that rapper was going to sound incredible over it.
Premo's amazing body of work for other rappers tends to overshadow his production for Gang Starr which is understandable yet still fucking crazy because album for album, Gang Starr has one of the most solid bodies in work of any hip-hop act.
From the jazzy and stripped down No More Mr. Nice Guy to the grittier, street edge of Hard to Earn to the more commercially appealing The Ownerz, Gang Starr never failed to drop an album that satisfied hip-hop fans.
While some critics have cited Premo staying in his relative comfort zone for the most part of his career as a weakness, I actually think it speaks highly of his talent.
Not many producers can successfully stick to that gully Brooklyn shit for that long without compromising their art – from Lord Finesse to M.O.P. to Joey Badass, DJ Premier has proved time and time again why he's one of the greatest hip-hop producers of all time.
2. RZA – Greatest Hip-Hop Producer Of All Time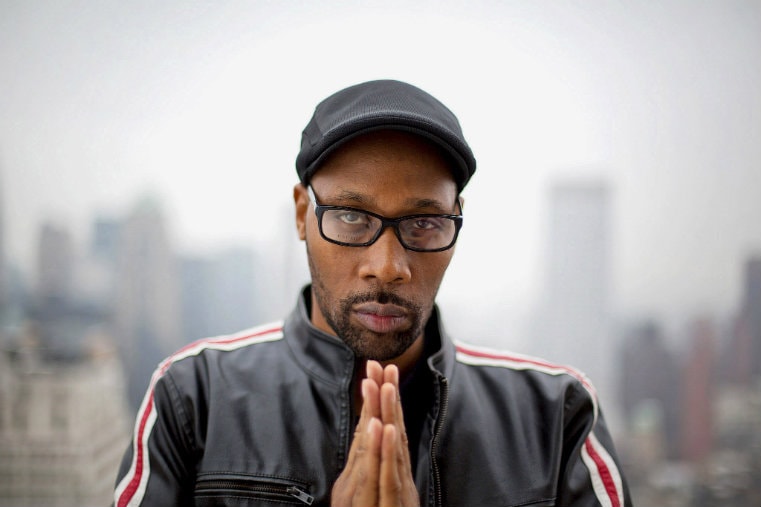 What other producer in hip-hop has had a run like RZA did from '93 to '97? Just counting the Wu projects alone, RZA quarterbacked seven undisputed classics in five years.
That would have been an amazing achievement in itself but the fact that The Abbott's production kept evolving with every release makes it even more incredible.
From the neck snapping breakbeats on the Wu's debut to the hypnotising dust on Tical to Ol' Dirty's deranged loops to the sinister samurai samples on Liquid Swords to Raekwon's orchestral mobseter audio-movie  to Ironman's '70s blaxploitation funk to the eerie chipmunk soul on the group's second album; RZA managed to hit a new, different stage with every release.
And that's just in the first five years of the RZA's career.
I could go on and on about RZA's countless credits – producing for The Notorious B.I.G., Big Pun and Kanye West – his unstoppable work ethic and vision, his Bobby Digital projects and plenty of other shit.
Simply put though, RZA is one of the greatest hip-hop producers of all time because of how his constantly evolving production style managed to influence hip-hop at the same time.
Starting from tapping out basement beats on his drum machine to eventually scoring and directing Hollywood films in million dollar recording studios, RZA represents the ultimate rags-to-riches story, all while representing Shaolin  through and through.
1. Dr. Dre – Greatest Hip-Hop Producer Of All Time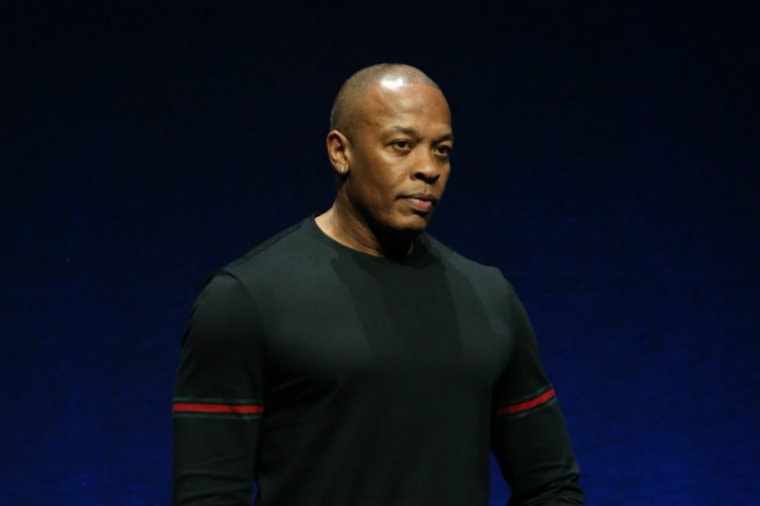 Dr. Dre is a hip-hop producer in the truest sense. There's a lot of bullshit floating around on the internet about Dre using ghost-producers and this and that and blah blah.
Dre isn't spending the majority of his day sitting in the basement, digging through vinyl records, hunched over a SP-1200, chopping up samples and all that. Dre's in the studio, working with dozens of professional musicians from around the world, coordinating them how to hit a certain note, directing them on how to play a certain chord.
Dre's a producer.
There's a reason why Dr. Dre's been in the game for this long and has been this successful.
As a member and main producer for N.W.A., Dre created the chaotic backdrop for the group to vent their frustrations over – matching the East Coast's Bomb Squad beat for beat. In between N.W.A. albums, Dre also found time to produce The D.O.C.'s No One Can Do It Better – probably one of the best producer-rapper collaboration albums of all time.
Second phase of his career: Dre forms Death Row Records with Suge Knight and changes hip-hop forever with The Chronic and Snoop Dogg's Doggystyle.
But that wasn't enough for Dre. By the end of the '90s, he was back in the lab as boss of his new label, Aftermath Entertainment, working with some white rapper from Detroit named Eminem.
Needless to say, Eminem's album, The Slim Shady LP, and Dre's second album, 2001, powered by Dre's newly found obsession with minimalism, set it off for the 2000s. The new decade would be mainly dominated by his production style – hard-hitting, full drums and stripped down piano melodies.
Then 50 came through, like hurricanes do. With 50 came The Game. A few years later, Dre would embrace Kendrick Lamar as the new West Coast king and bring the TDE rapper into Aftermath, while playing an mentor role rather than producer to Kendrick's major label debut album, good kid, m.A.A.d city.
And that's just the immediate shit. I haven't even started on the hit singles Dre's produced for Ice Cube, Eve, Busta Rhymes, Mary J. Blige, Gwen Stefani, Jay-Z, the list goes on.
It's funny, the legend of Detox has become somewhat of a caricature in hip-hop now, fans refer to the mythologised project whenever they're talking about so-and-so's album that's taking too long.
Jokes aside, with everything he's done in the past 20 or so years, you can be goddamned sure that Dr. Dre has cemented his legacy and reputation as the greatest hip-hop producer of all time.
Independent artists: learn how to build a fanbase and make money from your music.