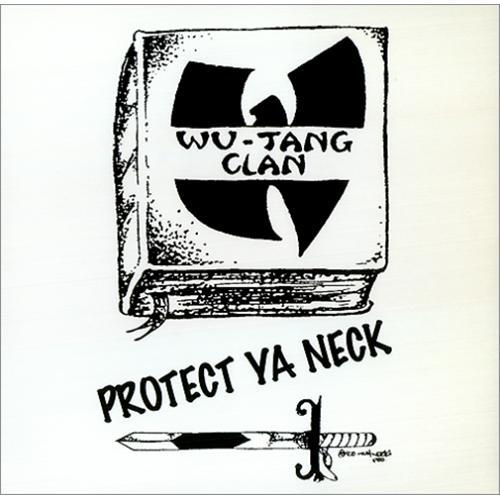 On part 1 of the series, we looked at pioneering gangsta classics Ice-T, Kanye's endearing anthem, T.I.'s soundtrack for the throne and 50′s takeover hit. On part 2 of the series, we ranked Weezy's "A Milli," classics from EPMD and The Fugees, Gang Starr's party rocking anthem and more.
This time Stop The Breaks looks at classic joints from the all-time greats like Eminem, Nas, Jay-Z, Biggie, 2Pac and more.
Let's take a look at part 4 of the 50 greatest hip-hop singles of all time.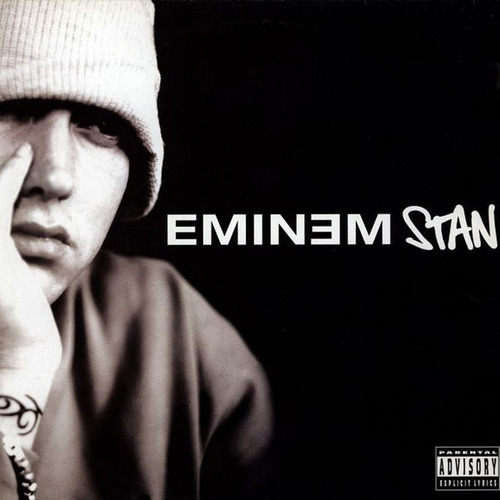 20. Eminem – Stan
Producer: The 45 King & Eminem
Released: December 4, 2000
Album: The Marshall Mathers LP
Label: Aftermath, Interscope, Shady
Before "Stan," Eminem had already established himself as one of the most talented and refreshing lyricists to come into the rap game. His unique blend of incredible rhyme skills, self-deprecating humour and irreverent subject matter made him the most exciting rappers in a long time.
But it was when he dropped "Stan" that hip-hop fans realised he was on a different level. Driven by a haunting bass-line and a vocal sample from Dido's "Thank You," Eminem wove a gripping story about obsession that was so perfect that the word "stan' has entered the hip-hop vocabulary. Arguably Eminem's greatest songs and definitely one of the greatest hip-hop singles of all time.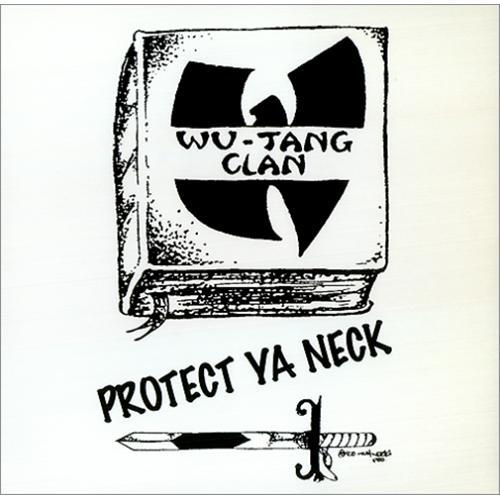 19. Wu-Tang Clan – Protect Ya Neck
Producer: RZA
Released: May 3, 1993
Album: Enter the Wu-Tang (36 Chambers)
Label: Loud Records
Forget about the historical significance or the industry impact of this single. Forget that it was the launching pad for the motherfucking Wu-Tang Clan. Forget that this song pretty much changed the rap game forever. Forget all that.
All you need to know is that "Protect Ya Neck" is a fucking dope hip-hop joint with a banging beat and nine of the best rappers of ever touch a mic battling it out for the best verse.
Deck sets it off, Rae holds the streets down, Meth brings the energy back up, U-God bridges the gap between Meth and Dirty who vomits all over the song, Ghost tears the beat to shreds, RZA starts a riot and GZA just closes it out perfectly. This is the best hip-hop posse cut ever and one of the best hip-hop singles of all time.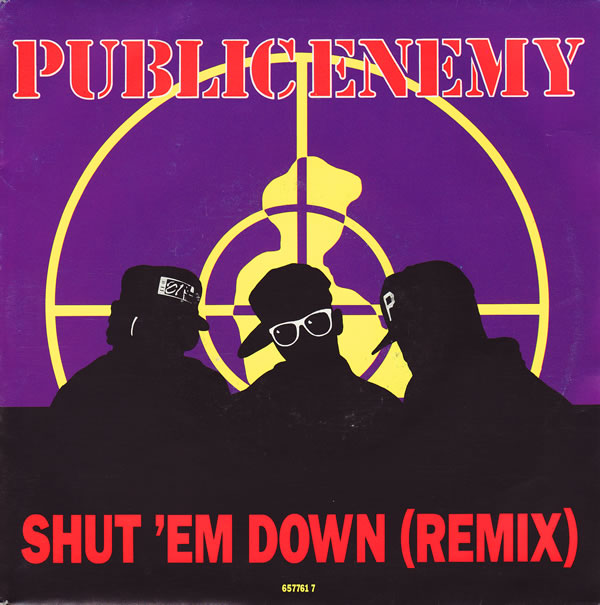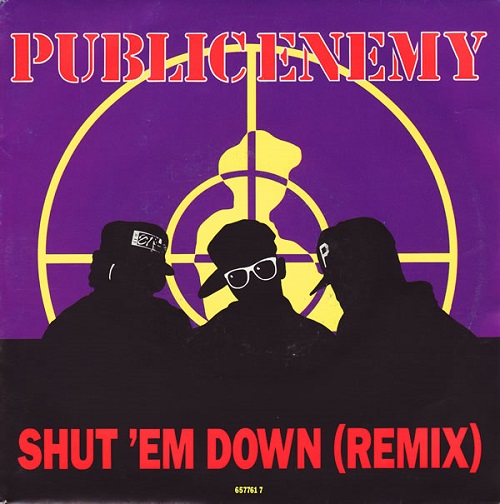 18. Public Enemy f. Pete Rock – Shut 'em Down (Pete Rock Remix)
Producer: Pete Rock
Released: 1991
Album: N/A
Label: Def Jam
The original beat for "Shut 'em Down" was a monster in itself but when Pete Rock remixed it with what would become his signature horns and crisp drums, that version became an event. It's also one of those few times when the remix would overtake the original as one of the greatest hip-hop songs of all time.
The Chocolate Boy Wonder would follow up this track with 3 classic albums with CL Smooth and a handful of classic remixes for Naughty By Nature, Jeru the Damaja, Mary J. Blige and more, but "Shut 'em Down," one of the greatest hip-hop songs of all time, was where it all began.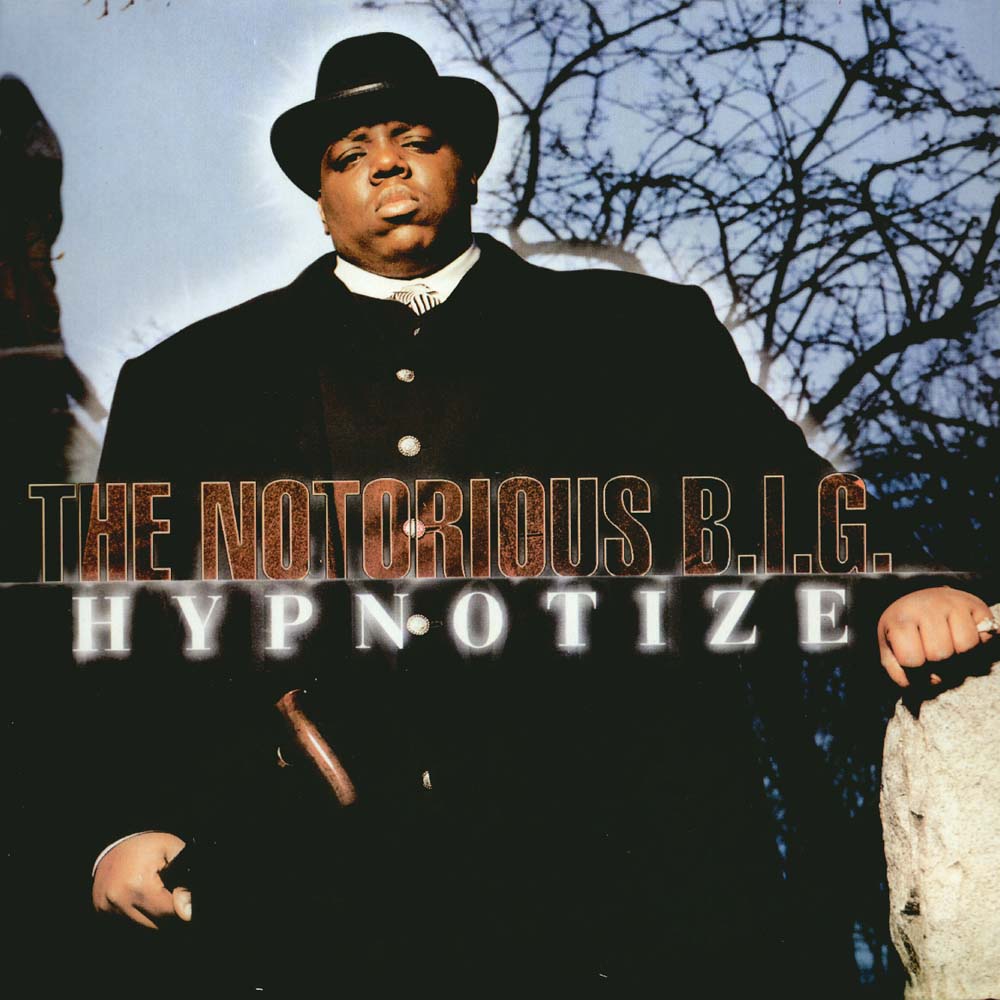 17. The Notorious B.I.G. – Hypnotize
Producer: Sean "Puffy" Combs (co.), D-Dot, Ron Lawrence
Released: April 1, 1997
Album: Life After Death
Label: Bad Boy
"Hypnotize" is one of those universally adored joints. Biggie had the gutter joints, he had the shiny pop joints, he had the storytelling joints, he had the braggadocio joints, but "Hypnotize" is one of those rare hip-hop tracks that just appeals to everyone from all over the world. Not only is it one of Biggie's best songs ever, it's also one of the greatest hip-hop singles of all time.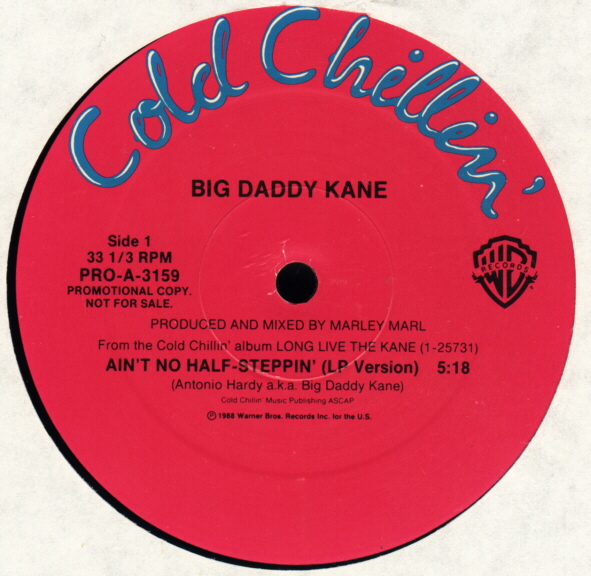 16. Big Daddy Kane – Ain't No Half-Steppin'
Producer: Marley Marl
Released: 1988
Album: Long Live the Kane
Label: Cold Chillin'
You can put "Ain't No Half-Steppin'" against any hip-hop song that you think is lyrical and I guarantee Big Daddy Kane will hold up against any of them. Over a chilled-out, funky Marley Marl beat, Kane just sits back and casually decimates his opponents. I mean the dude just spells out his name and makes it sound great. Big Daddy Kane has some joints back in the day, but there's no question that  "Ain't No Half-Steppin'" is his best and one of the greatest hip-hop songs of all time.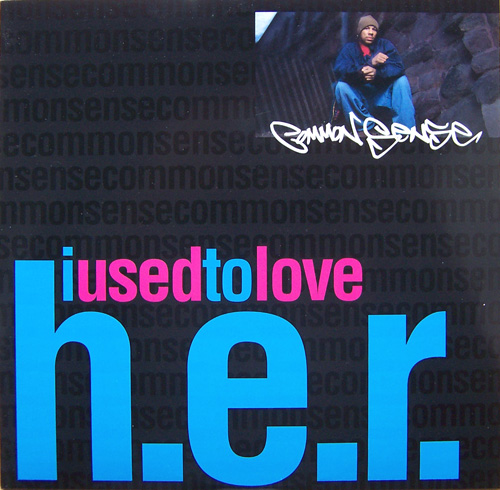 15. Common – I Used to Love H.E.R.
Producer: No I.D.
Released: September 27, 1994
Album: Resurrection
Label: Relativity Records
Hip-hop fans forget how long Common's been in the game. With his debut album, the under-the-radar Can I Borrow a Dollar?, dropping at the tail end of '92, the Chi-Town MC's been in this bitch for over 20 years and he's still dropping that quality hip-hop shit.
Released on his '94 album, Resurrection, "I Used to Love H.E.R." was the song that launched Common into the mainstream, peaking at number 31 on the U.S. Billboard Hot Rap Singles. More importantly, it would be the song that ignited a war-of-words between Common and Ice Cube. Thankfully, wiser heads prevailed and nothing escalated from the firing shots.
Looking past the beef with Cube, "I Used to Love H.E.R." is one of the most significant hip-hop songs in history – Common documenting the evolution of the culture using a brilliant metaphor over a subdued No I.D. jazz beat. As one of the greatest hip-hop singles of all time, the impact of "I Used to Love H.E.R." is still felt today. There's a reason why Kanye referenced the opening lines for his 2008 smash hit single "Homecoming."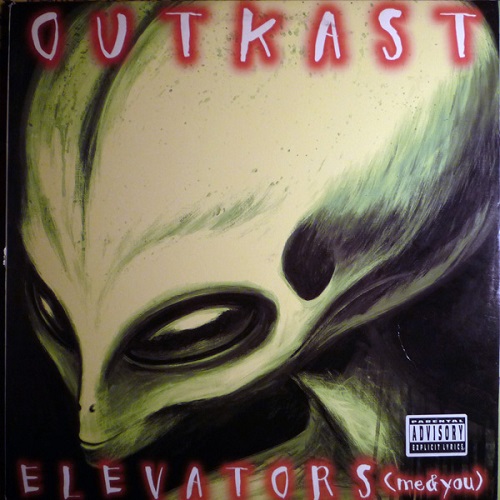 14. OutKast – Elevators (Me & You)
Producer: Organized Noize, OutKast
Released: July 5, 1996
Album: ATLiens
Label: LaFace Records, Arista
Before Big Boi became a solo artist, before Andre 3000 took off in a spaceship, before "Ms. Jackson," before "Hey Ya!," before the diamond-certified Speakerboxxx/The Love Below, before the Coachella reunion, before all that, OutKast were just two dope boys in a Cadillac.
"Elevators (Me & You)" lacked the global appeal of the duo's later singles, it was made up of an eerie loop and striking drums. Making up for the sparse beat, however, Andre and Big Boi unleash some of their most thought-provoking and classic rhymes ever.
You could probably create a greatest hip-hop singles of all time list using just OutKast joints but for now, I'm going to stick with "Elevators (Me & You)."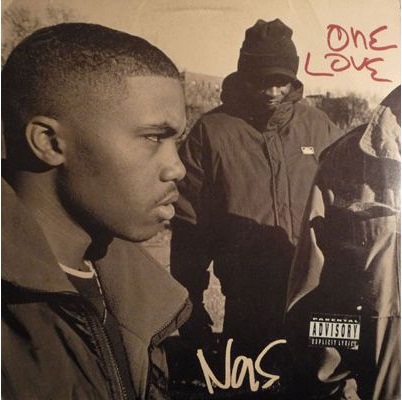 13. Nas – One Love
Producer: Q-Tip
Released: October 25, 1994
Album: Illmatic
Label: Columbia
I went through a few phases listening to Illmatic. It's an album that warrants such listening habits. At first, during my Wu-Tang phase, I was instantly drawn to the raw, hard-hitting "N.Y. State of Mind." During my Eric B. & Rakim phase, I was bumping the shit out of "Halftime" and "It Ain't Hard to Tell" – trying to catch all of Extra P's sample loops. After that, it was "The World Is Yours" – I worshipped Pete Rock as god (I still do) and thought the song was greatest shit I had ever heard.
Now I'm in my Tribe phase. Q-Tip laces the track lovely with his exotic xylophone loop and trademark, snapping snares along with a simple but unforgettable hook. Nas comes through and revealed why he would become of the best rappers alive.
Yeah, the Queensbridge rapper could spit but it wasn't just his lyrical skills. Nas has an ability to touch people's emotions in an understated but immensely powerful way and "One Love" was the best example on Illmatic of this.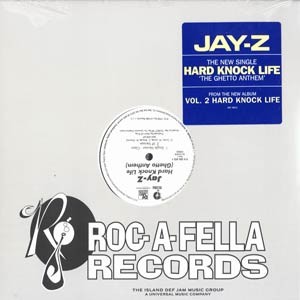 12. Jay-Z – Hard Knock Life (Ghetto Anthem)
Producer: The 45 King
Released: October 27, 1998
Album: Vol. 2… Hard Knock Life
Label: Roc-A-Fella, Def Jam
It all starts from here. The 40/40 Club, the half a billion fortune, the iconic wife, the countless number one hits, the platinum plaques, the multimillion record sales, the best rapper alive title, it all starts from here.
Jay-Z had been in the rap game since the '80s, he had dropped two albums since his debut in '96 – one gold and one platinum – he had a couple radio hits but it was "Hard Knock Life (Ghetto Anthem)" that launched him from a dope NY rapper to become the King of New York then eventually the King of Rap.
https://www.youtube.com/watch?v=zxtn6-XQupM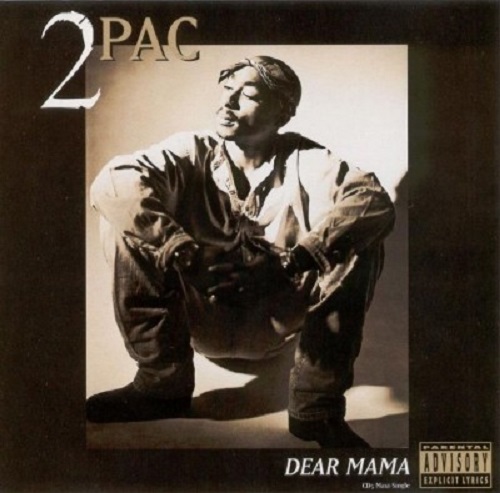 11. 2Pac – Dear Mama
Producer: Tony Pizarro, DF Master Tee (co-producer), Moses (co-producer)
Released: February 21, 1995
Album: Me Against the World
Label: Interscope
There are many reasons why 2Pac is one of the best rappers of all time. The unstoppable work ethic, his knack for unforgettable hooks, the instantly recognisable voice, the range of emotions he managed to convey with his lyrics, the list goes on. Perhaps the most significant reason why 2Pac is so loved all over the world is because of his ability to relate to people from all walks of life.
The best example of this is the lead single off his '95 magnum opus, Me Against the World. Other Pac fans might argue for All Eyez on Me as his best record but I'll hold my ground with his third album and songs like "Dear Mama" are the main reasons for my argument.
2Pac's loving tribute to Afeni Shakur will have the hardest thugs and goons around the world blink back tears just listening to it – that's how powerful Pac's rapping was and why "Dear Mama" is simply one of the greatest hip-hop songs ever.
More in the 50 Greatest Hip-Hop Singles Of All Time series: