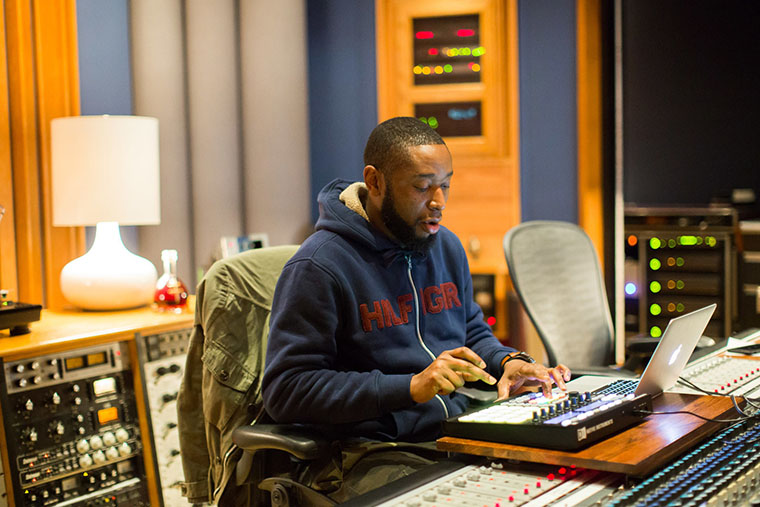 As we all know, being an independent artist is no joke. It takes a certain type of individual, one who can combine their creative skills with a business mindset and a relentless entrepreneurial hustle to become successful in the independent game.
In addition to creating, distributing and promoting their music, independent artists also have to focus on building relationships with journalists and bloggers, educate themselves on the music business, book live shows so they can make money on the road and plenty more duties. 
So here we go, Stop The Breaks presents: the top 10 hardest working independent hip-hop artists in the game today.
10. Fetty Wap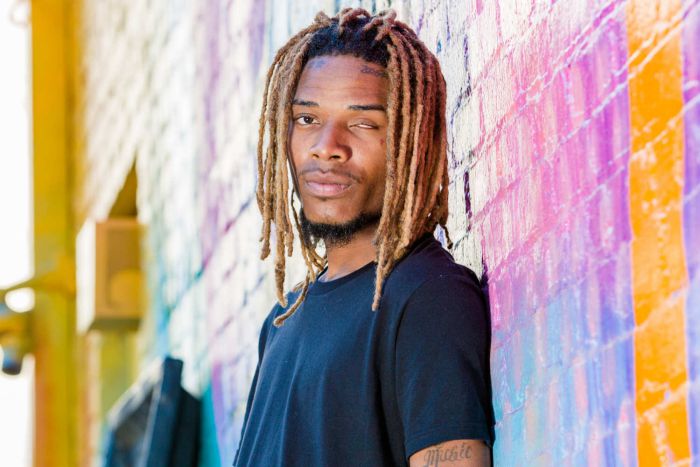 Recent work: Fetty Wap, For My Fans EP, Coke Zoo (with French Montana), ZOO 16: The Mixtape (with Zoo Gang)
The 24-year old New Jersey crooner might have only been in the game for a couple years but he's quickly established himself as one of the hardest working and savvy artists in the game today.
Don't for a second think that Fetty Wap is anything close to a one hit wonder. "Trap Queen" might be a global smash hit but Fetty also followed it up with two more top 10 singles – "679," "My Way" – a top 40 – "Again" – and that's just on his debut album alone.
Just staying in the studio and trying to outdo myself and keeping the people that's around me to help me go harder and help me come up with different melodies or different ways to say things or different flows.
To prove the naysayers wrong, Fetty's debut album managed to debut on top of the charts and has been certified platinum. In addition he's also dropped projects with French Montana and his own Zoo Gang, as well as killing it on the feature appearances for Kid Ink, Ty Dolla $ign, DJ Khaled, Rich The Kid and plenty more.
Not to mention, Fetty's also expanding outside of his music ventures and into the tech world – developing his own mobile racing game as part of  Nitro Nation Stories. The game will feature brands like BMW, Nissan, and Cadillac, and will star Fetty and Monty. 
9. Young Thug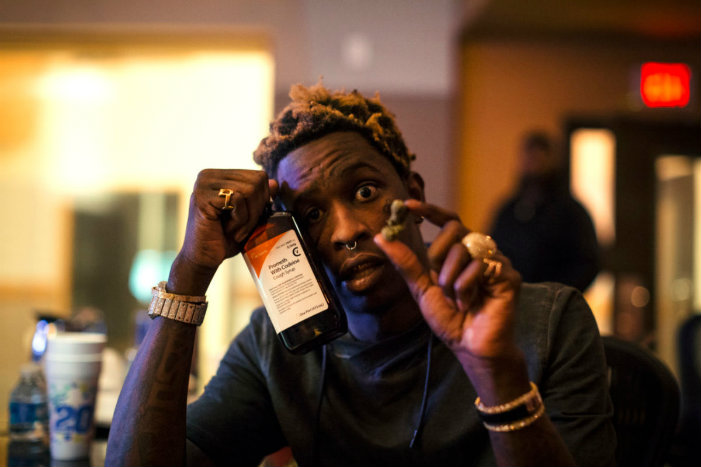 Recent work: Barter 6, Slime Season, Slime Season 2, Slime Season 3, I'm Up
Ever since breaking into the rap game in 2013, Young Thug has established his strong work ethic and relentless music output. Using the same scattershot, ADD work style as his idols – Gucci Mane and Lil Wayne – Thugga just releases music with no rhyme or reason to it.
Southside: He'll work all night if you let him, and the next morning too. He works hard, harder than a fool.
In the past year alone, Young Thug has dropped five dope projects – including his commercial debut Barter 6 and the thrilling Slime Season trilogy.
And there's no stopping Thugga once he's on a roll. With plans to drop a fourth I Came from Nothing, his debut studio album Hy!£UN35 and no doubt plenty more mixtapes, fans are going to be hearing a lot more Young Thug in the future. 
8. Oddisee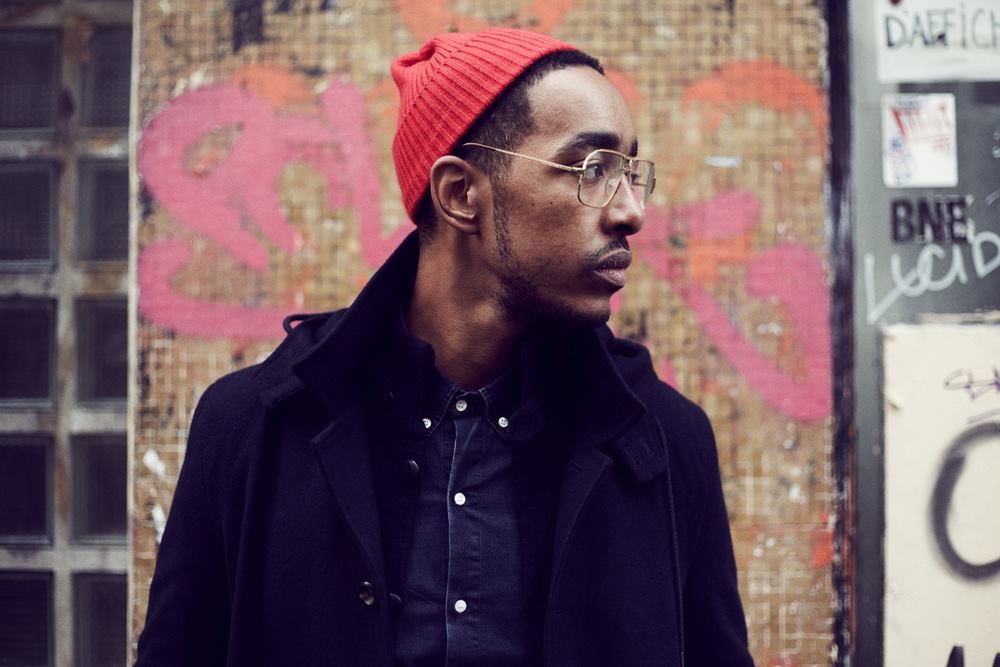 Recent work: The Good Fight, Alwasta EP, The Odd Tape
Oddisee is one of those rare genuine double threats: a beast on the mic and a maestro behinds the boards. The Mello Music Group rapper embodies the working man, blue collar grind that's so appealing to many rap fans these days.
Promoters weren't interested in booking me, labels weren't interested in signing me and artists weren't interested in working with me. So I made my own beats, recorded myself and booked my own tours until people saw the light and started to take an interest.
In fact, today's era, which celebrates and empowers independent artists who are willing to grind and hustle, is perfect for someone like Oddisee who has the patience, discipline and experience to get the most out of the rap game. 
After dropping the quiet masterpiece The Good Fight last year, Oddisee followed it up with two more tapes Alwasta EP and The Odd Tape as well as his numerous production duties. 
7. Yo Gotti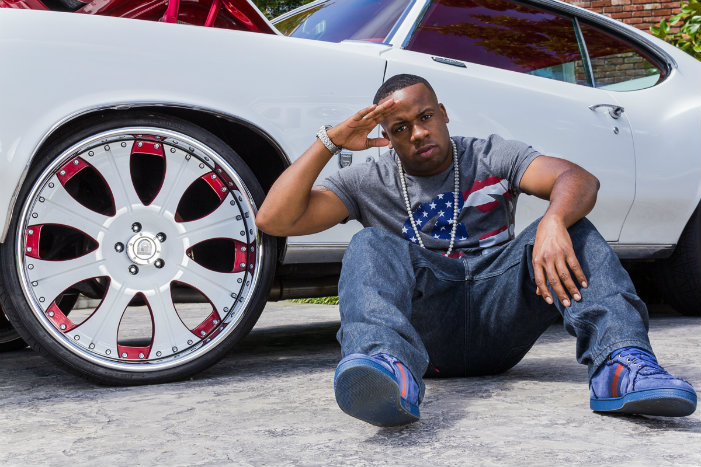 Recent work: The Art of Hustle, Concealed, The Return of Cocaine Muzik, The Return of Cocaine Muzik Pt. 2, The Return, CM8
In our list of top 25 independent hip-hop artists in the game today, we placed Yo Gotti 8th on the list and named him the most underrated grinder right now.
The Memphis rapper comes from that old school mixtape hustle, the 50 Cent, Young Jeezy and Lil Wayne grind which emphasises consistent, quality product. Even though Yo Gotti's been grinding since the early 2000s, he had an especially big year in 2015 with his fifth album The Art of Hustle.
Memphis breeds hustlers, I feel. It's just cutthroat living period, so to survive around vultures and savages like that, it prepares you for whatever profession you go in.
The album debuted at number 4 on the Billboard 200, moving a very respectable 61,000 equivalent album units (Yo Gotti's highest debut to date), and included his biggest single so far "Down in the DM" which peaked at number 13, bolstered by a Nicki Minaj remix.
Gotti is also the founder and CEO of his own record label, Collective Music Group, which has a distribution deal with Epic and features a talent roster of himself, Jordan Hollywood, Snootie Wild, Wave Chapelle and more. 
6. 9th Wonder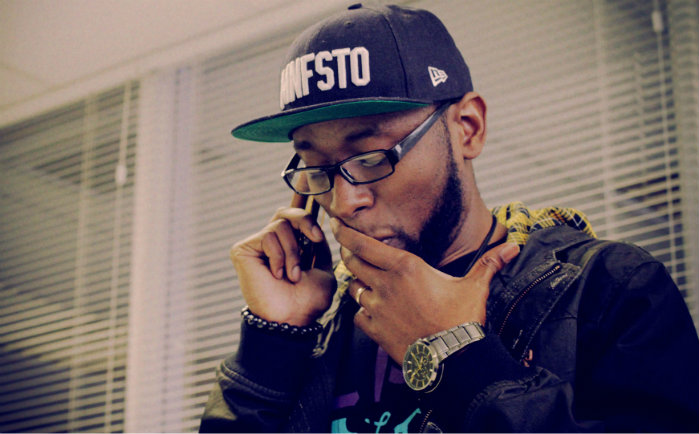 Recent work: Indie 500 (with Talib Kweli), Brighter Daze (with Murs), production on: Anderson .Paak's Malibu, King Magnetic's Timing Is Everything, Big Grams' Big Grams
Take one look at 9th Wonder's credentials and tell me he isn't one of the hardest working independent artists in the game today: record producer, record executive, DJ, lecturer, and rapper. Most artists have trouble being good at one thing – 9th Wonder manages to excel at multiple aspects of the rap game.
Like Oddisee, 9th Wonder's veteran status in the industry and savvy business skills has enabled the North Carolina artist to thrive in today's independent landscape. 
I have more control over my career than somebody else does. In order for you to come holla at me about a service from me, you have to talk to me. I don't have a boss. I'm the boss. I turn the lights on in the morning and cut the lights off at night.
Whether it's dropping back to back projects with Talib Kweli and Murs, launching two independent record labels, Jamla and The Academy, DJing around the world or pursuing an academic career at Harvard University, 9th Wonder is hustling everywhere, pushing the culture forward relentlessly. 
5. Freddie Gibbs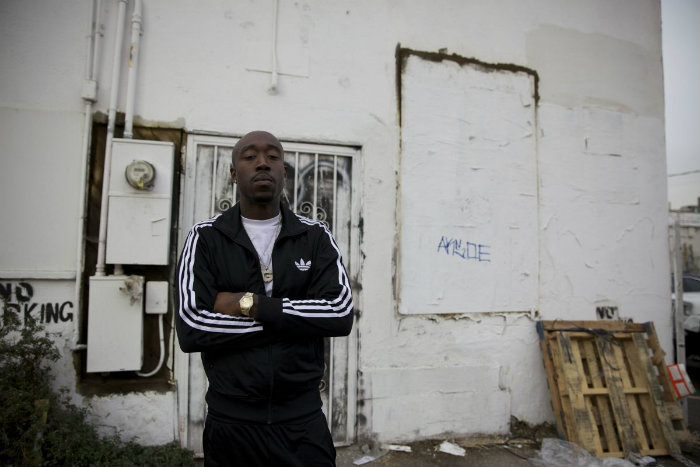 Recent work: Shadow of a Doubt, Piñata (with Madlib), Pronto
Freddie Gibbs splitting up with Jeezy and hitting the independent route was the best thing he could have ever done for his recording career. With his relentless hustle, powerful lyricism and business savvy, Gibbs has managed to build up a strong core fanbase through hard work and non-stop grind.
My mom's a real blue-collar type of lady. She worked in the post office for 30 years as a mail carrier. I probably get my work ethic from watching her get up every day and struggle with things of that nature.
With his own record label ESGN and a distribution deal with Empire Distribution, Gibbs is now in a position to put out whatever music he wants, whenever he wants.
Whether it's teaming up with Madlib for Piñata (one of the best hip-hop records of 2014) or dropping a solo album out of the blue, Shadow of a Doubt (which peaked at number 4 on the US Independent Albums), Gibbs is a relentless grinder focused on putting out dope music, touring non-stop and building his brand.
4. Joey Bada$$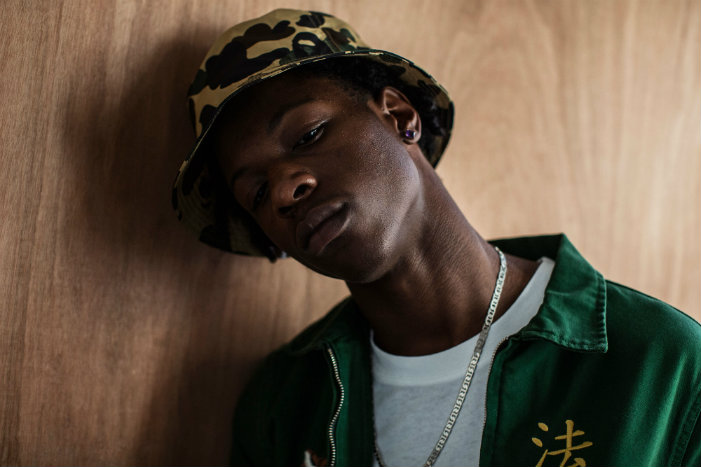 Recent work: B4.DA.$$
Joey Badass might have only dropped one album last year but best believe the young Brooklyn rapper is hard on his grind. As the head honcho and face of Pro Era, Joey is focused on building out the crew's members – Nyck Caution, Kirk Knight, CJ Fly – and pushing the brand forward.
I'm just going to do this shit from the ground up, I'm going to start my own record label – I ain't going to sign to nobody. I'm just going to do it on my own.
Backed by independent record label Cinematic Music Group, Joey has access to high level resources as well as a diverse roster of dope up-and-coming rappers like Mick Jenkins and G Herbo, enabling him to expand his fanbase outside of the traditional NYC airwaves.
At the young age of 21, Joey Badass has managed to an album that debuted at number 5 on the Billboard 200, travel the globe making money on his World Domination Tour and will be making his acting debut on the second season of the acclaimed TV series Mr. Robot. Talk about hard working!
3. Chance The Rapper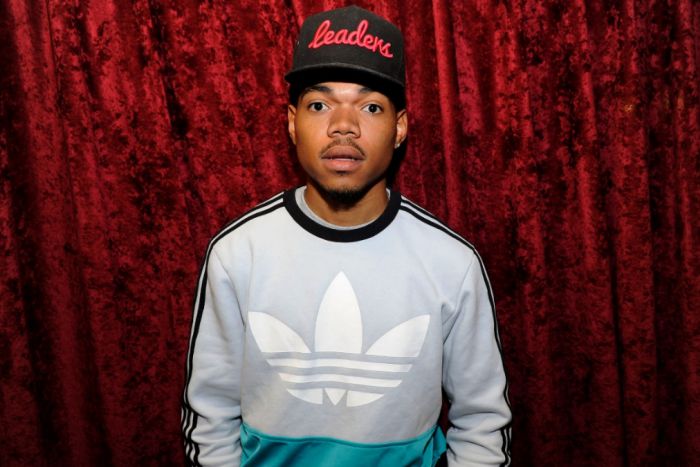 Recent work: Coloring Book, Surf (with Donnie Trumpet & The Social Experiment), Free Based Freestyles (with Lil B), songwriting and production on Kanye's The Life of Pablo
Chance The Rapper isn't just hard at work for the music side, the Chicago rep is also making major business moves, stirring up the music industry, creating conversations about Grammy rules and pushing the independent rap game forward.
Is there really any question why Chance is choosing to stay on his independent rather than signing with a major label?
So in terms of my own writing, I only think of trying to get the work done. If I don't write it down, it's stuck in my brain. That's how I think of legacy—I've got to get it out of my head or out of my heart, because no one else will do it for me.
Let take a look at what he's accomplished so far: drop three incredible mixtapes, negotiate a deal with Apple to distribute Surf for free, become the first independent to perform on SNL, become the first artist to make a top 10 debut on the Billboard 200 based on streaming alone and work with his idol Kanye West.
If that's what Chance has managed to achieve independently, it's hard for me to see where a major label can help him. Maybe further down the line he'll take the Mac Miller route and sign a partnership deal with a major label but for now, Chance is going to stay independent and enjoy making those millions on his own.
2. Tech N9ne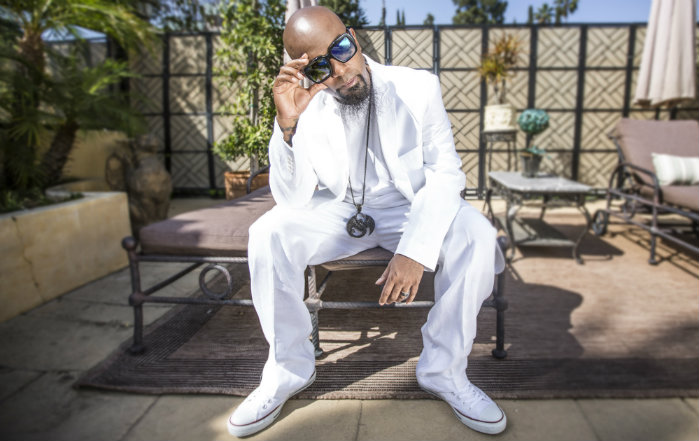 Recent work: Special Effects, Strangeulation Vol. II
You don't get to become the king of the independent rap world by slacking off and doing an average job of everything. You get to the top position by putting out dope music consistently, building up your fanbase, hitting the road, putting on spectacular live shows and expanding your brand. 
Tech N9ne has been the top dog of the independent rap game for a while now and I don't see that position changing any time soon. The 15-year journey couldn't have been easy on Tech and his partner Travis but looking at where they are now, I'd bet they wouldn't have it any other way.
We use our own money man. And we put together a really good product. We don't have anyone telling us what to say, what to do or what not to do.
In a Forbes report on the Strange Music team, they estimated that the company has annual income of $20 million, made up of:
Touring – $7 million

Music sales – $6.5 million

Merchandise – $6 million
We have complete autonomy man so when I see my name on the Forbes list for a second time and it's more money being made this year, It makes me smile and think we're doing the right thing.
I can't see any major label that could have done what Tech N9ne did for himself independently. The Strange Music crew is the prime example of what patience, quality product and long, long hours in the office and studio will get you. Hail to the king! 
1. Curren$y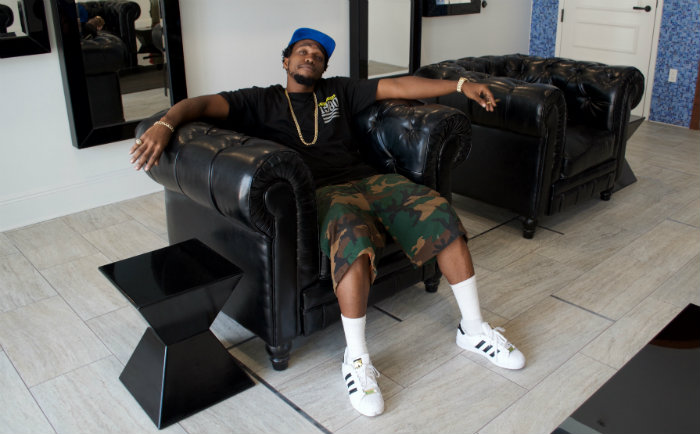 Recent work: Pilot Talk III, Canal Street Confidential, Even More Saturday Night Car Tunes, Cathedral (with Chase N. Cashe), The Owners Manual, The Carrollton Heist (with The Alchemist), Weed & Instrumentals, Revolver (with Sledgren), Bourbon Street Secrets (with Purps)
You wouldn't know it based on his chilled out music and relaxed demeanour but Currensy is notoriously the hardest working independent rapper right now. Spitta's music output is just ridiculous. Learning from industry giants like Master P, Birdman and Lil Wayne on his road to success, Spitta has taken all his lessons and put together an incredible product.
What I got from P was the amount of projects there should always be, something happening from your label to keep you relevant. Something should always be poppin'.
While other mixtape grinders like Young Thug and Gucci drop projects at (almost) the same rate, they don't have the same thoughtfulness or calculated approach like Currensy. Just take a look at his catalogue: the artwork is on point, the lyrical themes are on point, the production is on point – everything has a purpose.
Then you factor in Spitta's dope visuals that he drops on a constant basis, the non-stop touring he does around the country and there's simply no denying that Currensy is just the hardest working grinder in the rap game right now.
Related posts: