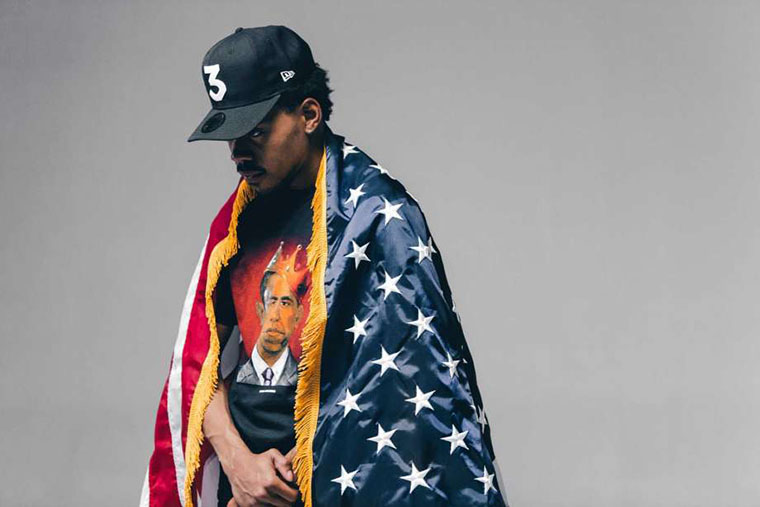 When a 20-year old Chance The Rapper self-released Acid Rap on April 30, 2013, he had no idea of the tidal waves it would cause in the music industry, particularly the independent hip-hop scene.
I want to see a lot more independent artists, fully independent artists, thrive. And I think thriving doesn't always necessarily have a monetary aspect to it.
Chance The Rapper
With a unique voice, soulful production harking back to the days of College Dropout Kanye, Chance stood at forefront of the burgeoning alternative Chicago scene – a stark contrast from nihilistic, drill rappers like Chief Keef, Fredo Santana and Lil Reese.
Acid Rap quickly became of the most acclaimed projects of the year and Chance The Rapper was hailed as one of the best up-and-coming rappers of 2013.
The accolades started coming in with major publications like Pitchfork, Spin and Rolling Stone listed Acid Rap on their end-of-year lists. It wasn't long before Chance was hopping on songs with superstars like Justin Bieber and Lil Wayne as well as touring with the likes of Eminem and Kendrick Lamar.
As expected with any independent artist with this sort of heat, the labels came flocking to sign the young Chicago rapper with label reps from Def Jam, Atlantic, Interscope and others getting in touch with Chance. Even motherfucking Lyor Cohen reached out!
But no offer was enticing enough. Chance turned every single label down, choosing to grind it out independently.
Label deals suck, that's just the truth of it. People believe you have to be discovered by a higher power, who hires you and takes a percentage, but in reality, you have to garner a fan base on your own.
As an upcoming hip-hop artist, it's one of those questions you're constantly asking yourself: should I stay indie or sign to a major label? In our article – Should Hip- Hop Artists Stay Independent Or Sign To A Major Record Label? – we outlined the advantages and disadvantages of both.
Major label deals will give you access to their marketing and promotional resources which can help boost your music to new levels. On the other hand, grinding it out independently means you retain more control of your music and the money you make from it.
There's no one right answer – it all depends on your situation and what you're trying to accomplish with your music. Chance The Rapper clearly has a goal in his mind that he's choosing to accomplish independently – let's take a look at what indie artists can learn from his movement.
Product quality is the top priority
This is the most important thing to remember as an independent artist. At the end of the day – it's really all about your music. All the stuff like marketing, promoting, networking, TV appearances, radio interviews; they all depend on this one thing – dope music.
Does my music appeal to people? That's the question you have to ask yourself because your entire music career depends on whether people want to listen to you or not. If the answer is no, then you better get back to the lab and keep working at it.
Everybody's looking for what I'm going to do next and the answer is I'm going to do new music.
It doesn't matter whether you're rapping, producing, DJing, designing mixtape covers – whatever your craft is, you have to make sure you're as dope as possible at doing it.
All of Chance's success came from Acid Rap being an incredible project. When you listen to the mixtape front to back, you can tell how much effort and time he poured into making it. You can imagine the hours he put into refining his rhyme skills and songwriting.
Everything relates back to the music. It's the music business. You have to be good with the business but you better be fucking amazing with the music.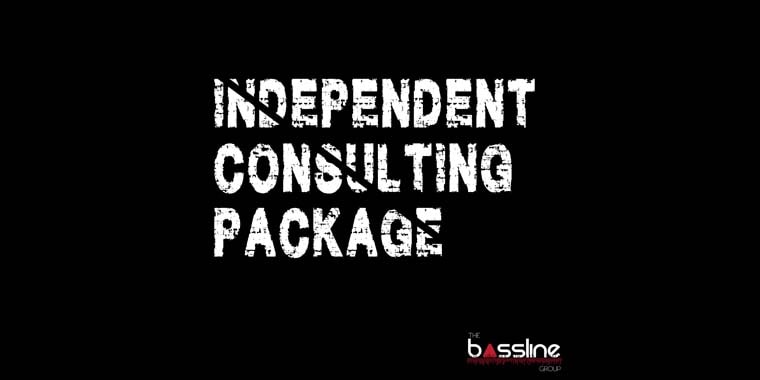 Your fanbase gives you power
Do you know why Chance isn't in any rush to sign to a major label? It's because he knows he holds all the power because he has the fanbase.
When an artist has the loyalty of a dedicated fanbase, they can be comfortable knowing that their fans will support them in whatever they do – whether it's buying their music, show tickets or merchandise.
It doesn't matter whether you're on a major label or independent, having a loyal fanbase is the difference between being a one-hit wonder and having a long, sustainable career.
Why charge a dollar for a song when that's not doing anything but making people undervalue music? None of my songs are worth 99 cents. They're worth a lot more.
For instance, Trinidad James blew up real fast with his 2012 hit single "All Gold Everything" which quickly led to a $2 million deal with Def Jam. After nearly 2 years on the label and not much to show for it, besides a remix of "All Gold Everything" with 2 Chainz, T.I, and Young Jeezy, he was dropped from the label.
On the other hand, Logic spent years building up a loyal fanbase with his amazing Young Sinatra series so by the time he signed to Def Jam, he already had a sizeable following, which meant he had all the power.
As a result, his debut album, Under Pressure, was created entirely in his vision with some help from the legendary No I.D. When time came for his fanbase to support him, 73,000 came out to buy the album in its first week – bigger numbers 2 Chainz or Iggy Azalea.
Chance is cool with staying independent because he knows he has a loyal fanbase. All he has to do is keep building and cultivating his following so that whenever he goes on tour or sell merchandise, they'll be there to support him.
Touring is everything
Chance said in an interview with Rolling Stone that the major label system is a "dead industry" and that "maybe I'll just make my money touring." It's the revenue model that Currensy has perfected – drop awesome, free projects consistently and hit the road.
According to a Complex article on how much it costs to book rappers, Chance commands a $35,000 fee per show. Let's say after all expenses, he only gets $15,000 of that $35,000 in his pocket. If he plays 150 shows a year, that's still over $2 million in revenue.
Not to mention the money he can make for feature appearances, endorsement deals and writing for other artists. Suddenly a $2 million record deal doesn't sound so enticing does it?
Independence means 100% creative control
Perhaps the biggest reason for Chance staying independent is the fact that he will have complete control over his music. As an artist, I don't think there's any more valuable than being able to have the final say on your product.
Like, I just released a song the night before last called 'Home Studio' because I made it in my home studio. And the whole point was, I can drop a song on Soundcloud and reach 100,000 people in less than eight hours, around the world. The audience is infinite.
Chance can do whatever he wants with his career. He can drop an instrumental jazz album next month, he can work on a collaboration project with James Blake, he can take 5 years off to go meditate on a Tibetan mountaintop to get inspiration.
Whatever it is, he can do it because he's under no contractual obligation to deliver a certain number of products to anyone. For Chance, staying independent is exactly what he wants for his career and there's just nothing to gain by signing to a major label.
It's definitely not for everybody, Chance being one of the hardest working independent artists in the game right now certainly helps, but it can be done, as long as you have the patience to hone your craft, dedication to get your business right and unrelenting hustle.