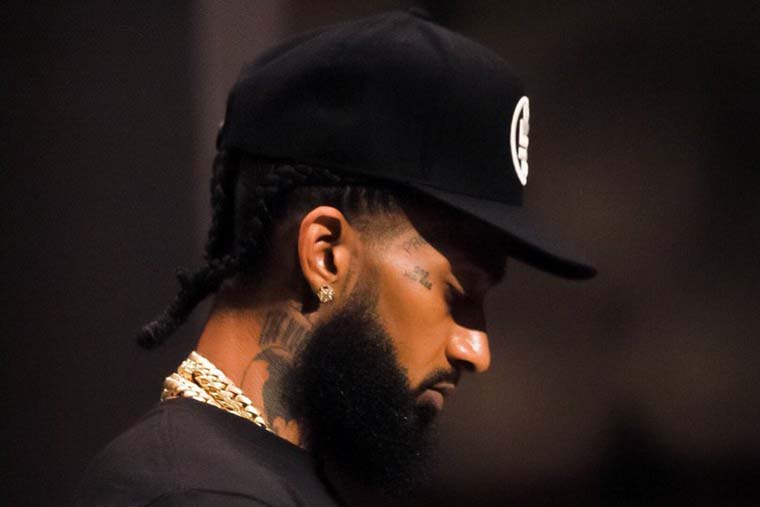 Released last week, Nipsey Hussle's major label debut studio album, Victory Lap, is the culmination of over a decade's worth of music business lessons, independent grinding,  industry ups and downs, entrepreneurship and more.
With a wide lens focus on the grind and featuring high profile guest appearances from YG, Puffy, Kendrick, The-Dream and more, Victory Lap is the crowning achievement in the Crenshaw rapper's catalogue.
As usual, the forever savvy businessman and motivational rapper had plenty of jewels to drop over the course of a little over an hour. Here are seven valuable lessons independent artists can learn from Nipsey Hussle's latest album.
Independent artists: learn how to build a fanbase and make money from your music. 
1. Form genuine relationships
Real, meaningful collaborations come from genuine relationships, not transactions formed on the basis of who's the hottest right now.
Take a look at Nipsey's Billboard record – do you see any number ones on there? Do you see any platinum selling records on there? No. But he still managed to get major stars like Puffy, Kendrick, YG, The-Dream and more on Victory Lap by developing long-term and genuine relationships with these artists.
Me and Puff had a real good convo. I was just like, 'You know bro, I ain't one of them dudes that be trying to get up under Diddy's hand and play niggas close and all of that. I know you've got a million people that try to get energy from you and your resources up out you.' He's like, 'Nah bro, I'm in L.A. and I respect the movement. Let's build.'
2. Take your time with the music
In this era of Spotify and streaming-dominated music consumption, artists going the route of never-ending singles and consistently dropping new content can help them build a fanbase very quickly.
However, as always, it's all about quality vs quantity. If you're someone like Curren$y who can drop a ton of content every year without an dilution in quality, I say go for it. The streaming game rewards artists who are able to put out high quality content on a quick and regular basis.
But if you're not that type of artist and you like to take your time with crafting your music, that's ok too. Nipsey took years to work on Victory Lap to make sure he had a product that he was proud to deliver to his fanbase. For Nipsey, it wasn't about giving fans content quickly, it was about giving them the right content that represented his emotions, motivations and brand.
Having said that, Nipsey also kept the content flowing his fans while he was working on Victory Lap, dropping Crenshaw, Mailbox Money, Slauson Boy 2, Famous Lies And Unpopular Truths and No Pressure with Bino Rideaux in just a few years.
3. Believe in your music, hone your talent and invest in your craft
Like the wise Spitta Andretti once said: "Just do what you wanna do. If you stick to your guns, stick to what you're saying, then, in the end, the universe will give it to you, because you believed in yourself. You can pretty much just create your own world; if you don't like it, then just make it how you want it to be."
The music industry is full of sharks and snakes who are lurking around to burst your confidence, bring you down and get you to rely on what they offer. The most important thing for you as an independent artist is to believe in what you're doing.
This doesn't just mean that you believe you're the greatest artist in the music industry. It means you're constantly working on developing your craft to get better and investing in your talent. If you truly believe you make great music that needs to be heard, you need to invest in distributing and promoting so that it reaches your target audience.
I bought equipment, built studios, and bought infrastructure. It might have been time to buy cars and jewelry for the age I was and the mindset of that age but it's about believing in what you're doing to the point that you invest in it.
Independent artists: learn how to build a fanbase and make money from your music.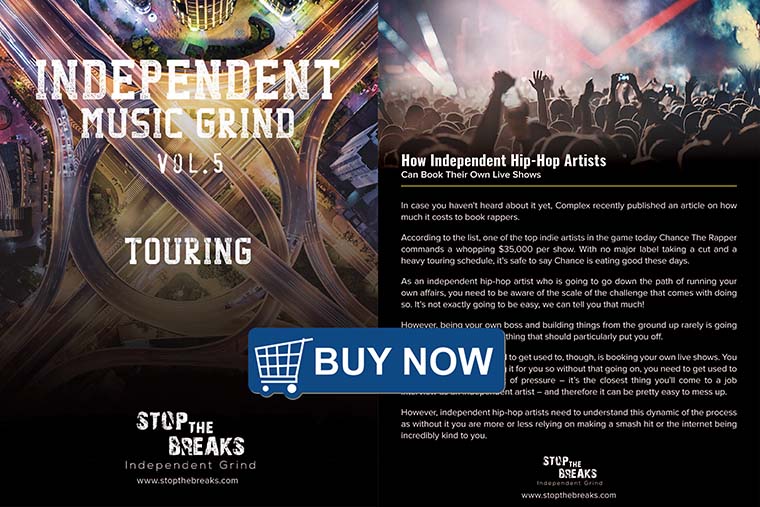 4. Understand your brand
Do you understand what your brand is? Do you have a proactive hand in crafting and promoting your brand?
Nipsey clearly understands what his brand represents. It's the reason why he's been so successful in building his fanbase around the world. Victory Lap is the shining beacon of Nipsey's brands: whether it's All Money In, Proud 2 Pay, Marathon Continues or Mailbox Money.
The project speaks to the hustlers and grinders who are looking for motivation, business advice and a clear path to success. Nipsey delivers on all these needs because he understands his brand more than anyone else in the world.
'All money in, no money out' means being a real hustler. It's really following the rules you learn coming up playing with money and bringing that mentality into music.
5. Success is a marathon, not a sprint
We've been saying it since day one, there is no such thing as an overnight success. Every successful artist you see in the game – whether it's Drake, Kendrick, Tech N9ne or Nipsey – put in long hours every day for years on years to get to where they are today.
You can be the most talented rapper, singer or producer in the world, but if you're not willing to put in the hard work and long hours, what good is it? There is so much involved in the music game that if you're only half way in, you're never going to make it on the level that you should be on.
Nipsey invested in building his own label and partnering up with Atlantic Records for the long-term wealth. Rather than focusing on Billboard hits and short-term success, Nipsey grinded his way to the top, one step at a time.
I was mappin' this out, I hit the heights backwards Hoppin' out the eighty-five in Reebok classics Ran a couple marathons just to get established To make it happen, you got to have it
6. Be yourself and tell your stories
The only way you're going to sustain a long-term, successful career in this shark-infested music industry is by being true to yourself and knowing who you are. Otherwise you just won't be able to create the content that you know you're capable of making.
Just like he understands his brand, Nipsey also knows himself and the stories he has to tell. When making music, just do you and the fans who can relate will find you. Don't go out there creating a character and producing music that you don't believe in.
It was just what the music sounded like to me. I wanted the album to be a collection of narratives and to represent real stories that took place in my life.
7. Don't sign to a major label, build a partnership with them
Nipsey has always been a fiercely independent artist so you might be wondering why he recently partnered up with major label Atlantic Records.
As one of the largest and most important American recording labels in the business today, Atlantic will provide Nipsey with access, resources and opportunities that a purely-independent artist can only dream about.
According to Nipsey, the most important thing about partnering up with a major label is going to the negotiation table with leverage. Independent artists can do that this by creating a movement from their music, building their brand and expanding their fanbase so that the labels recognise that they're doing and want to be part of their movement.
Partnering with Atlantic Records creates the opportunity to take what we're doing to the next level, without compromising.
Independent artists: learn how to build a fanbase and make money from your music.