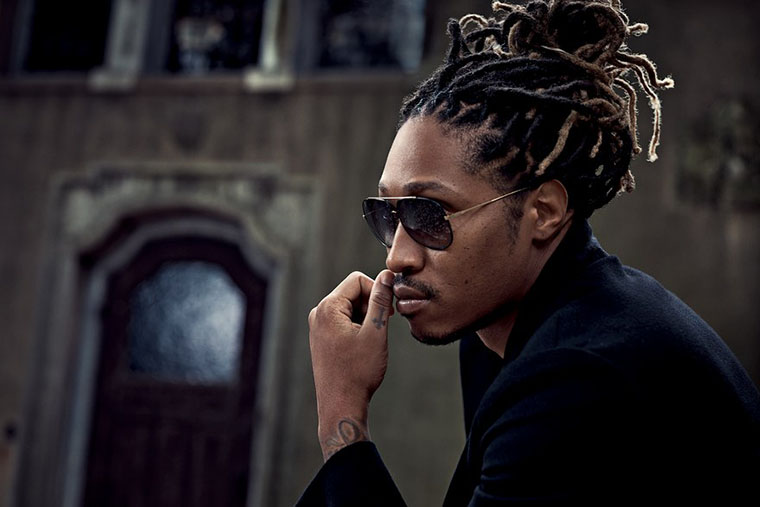 2014 was a weird year for Future.
After having a very good year in 2012 with his breakthrough debut Pluto – which was highly touted by critics and fans alike, Future went on an incredible run of feature appearances in 2013, dropping killer hooks for anyone who put up the cash. 
From Ace Hood to Lil Wayne, the Freebandz rapper blessed artists from all over with a string of hit singles, including "Love Me," "Bugatti," "Tapout" and "U.O.E.N.O." Future also scored a couple of hits himself with "Honest" and the controversial "Karate Chop (Remix)."
Everything was leading up to Future having a very big 2014. It was supposed to be his year. With his sophomore album, Honest, lined up and the radio waves saturated with his voice, everything was set for Future to make a major dent in the rap game.  
Unfortunately life doesn't always work out the way you want it to. For all intents and purposes, Honest was a commercial failure for an artist of Future's hit-making calibre and buzz. The project debuted at number two on the Billboard charts, selling 53,000 copies in its first week, and the music itself was a confusing mess.
With the banger "Move That Dope" as the solo shining star on the project and previous singles relegated to bonus tracks, Future failed to deliver on Honest, what he had been doing for so many artists the year before. Even the tracks featuring Kanye ("I Won") and Drake ("Never Satisfied") were underwhelming at best.
By trying to reach for pop stardom with collaborations with Miley Cyrus and not focusing on what he wanted to do, Future alienated his longtime listeners and failed to make any new ones with the album. 
Not to mention 2014 was dominated by the likes of Young Thug, Rich Homie Quan and Migos, who had all taken Future's gritty melodic senses and doubled down with their own styles. While Future was wallowing about his breakup with Ciara, Thugga was killing the streets, the charts and the clubs. Plus Mike WiLL Made It seemed distracted with his own side project – Rae Sremmurd. 
Back To The Trap House
Where your ass was at dog, when I was on my come-up?
The reason I'm here today cause I ain't never gave up
So it was back to the lab for Future. Hooking back up with his trusted friend DJ Esco and longtime collaborator Metro Boomin (who has been having an amazing year by the way), Future set out to get back to his trapper roots.
No more lovey dovey R&B shit, no more Ciara worshipping tracks, no more Miley Cyrus, no more catering to the radio. Future wasn't trying to reach the mainstream anymore, it was their turn to come to him. It was all about catering to his core fanbase now.
So what did loyal Freebandz listeners get? Straight fire.
Starting on October 28 2014, Future dropped Monster with Metro Boomin and DJ Esco. The 16-track tape featured production from reliable trap producers Metro Boomin, TM88, Southside and more as well as a single guest appearance from Lil Wayne.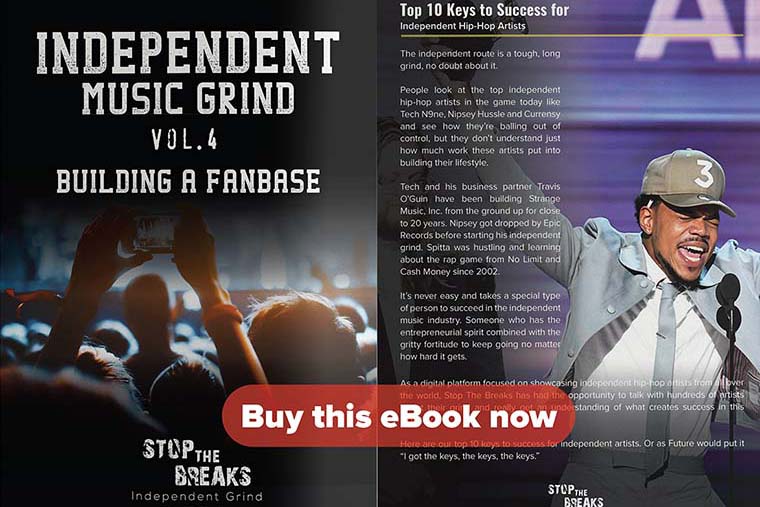 Powered by the inescapable "Fuck Up Some Commas," Monster was a sign that Future was back and that there was more like this to come. A couple months later, Future dropped Beast Mode with Zaytoven and then 56 Nights in March this year.
DJ Esco: When I put out 56 Nights, nobody in the room could have told me that this mixtape was going to be as big as it was. Nobody believed that this mixtape was gonna be bigger than Monster or Beast Mode. No one knew how big "March Madness" was.
Every time Future dropped a new tape, he lit up the streets as well as the internet. It was his way of telling his fans he knew what he did wrong with Honest and here's how he's fixing it up.
With three new projects and "Fuck Up Some Commas" climbing up the charts, Future did the unthinkable and dropped Dirty Sprite 2 with barely any notice. Dropping a surprise album can do wonders for your numbers if you have the right fanbase – just ask J. Cole.  
Featuring production from predominantly Metro Boomin and a guest appearance from Drake, DS2 debuted at number one on the Billboard 200 with 151,000 equivalent album units, making it Future's first number one album. The Drake-featured "Where Ya At" is also Future's highest charting single to date. 
Two Number Ones In One Year
You would have thought that was enough for 2015 from Future. I mean three dope mixtapes and his first number one album? You can chill my dude.
Not with Future though. With all this momentum and a career resurgence, he linked up with Drake for a collaboration project. I don't know much about Drake and Future's relationship but I promise you this – if Future didn't have the heat around him, there would have been no collaboration project.
The result: What a Time to Be Alive. A quick 11-track mixtape that tapped into the vibe of that exact moment in 2015 – two of the hottest rappers in the game linking up to give the fans a little something.
As expected, the project topped the charts, selling 375,000 equivalent album units and giving both Drake and Future their second number one album of 2015. 
Together with Drake, Future is the only the third rapper in history to ever release two chart toppers in one year – the first one being 2Pac in 1996 with All Eyez on Me and The Don Killuminati: The 7 Day Theory and DMX in 1998 with It's Dark and Hell Is Hot and Flesh of My Flesh, Blood of My Blood.
None of this could have been possible without the trilogy of mixtapes – Monster, Beast Mode, 56 Nights – Future dropped before DS2. Thanks to those tapes, Future re-engaged with his core fanbase, who no doubt had felt alienated by Honest and experienced a career resurgence that took him to the top of the charts twice in one year. 
We try to always make always quality. We could put fucking 25 songs on the CD if we want. We try to keep it down to like 10, 11 'cause we have so much. We are giving you a lot but we could give you so much more if we really want.