Before Drake was Drake. Before he had the most number one rap singles, before he was the first artist in 2015 with a platinum album, before he was standing alongside hip-hop giants like Kanye and Jay-Z; Drake was just another rapper grinding it out with mixtapes, trying to break through the industry.
From his first tape Room for Improvement, released in 2006, to Comeback Season in 2007, to the star-making So Far Gone, Drake has been using mixtapes to continually market his brand, refine his music and ultimately take his career to the next level.
History of mixtapes in hip-hop
Ever since people were recording park jams on cassette tapes and passing them around to friends and family in the '70s, a mixtape has always been one of the most important and efficient marketing tools a hip-hop artist can have in their arsenal. Hip-hop gods like Kool Herc and Afrika Bambaataa became legendary thanks to tapes circulating of them rocking the crowd.
By the '80s, DJs like Brucie B, Kid Capri and Doo Wop were following the live performance blueprint set out the decade before. For these guys, mixtapes were used primarily as a showcase of their skills on the turntable and industry relationships so they began recording their shows to sell as live mixtapes.
The legendary Ron G pushed the craft forward in the early '90s by putting R&B acappellas over hip-hop beats – for example, he would take Michael Jackson's "Human Nature" and combine it with Naughty By Nature's "O.P.P." These Ron G "blends" would sell out like hot cakes and would also be the main influence for Puffy's trademark Bad Boy sound – hip-hop soul – which combined R&B singing with harder, rap production.
As the industry progressed into the era of DJ Clue, mixtapes became more about exclusive release and less about turntable skills or blends. The industry was now focused on which DJ could get the hottest exclusive – an unheard freestyle from Biggie or Nas could potentially turn the DJ into a superstar on the mixtape circuit. 
This trend pretty much continued into the early 2000s where the mixtape marketing game encountered its biggest shift to date. 50 Cent and Cam'ron became the first ones to create the artist-driven mixtapes, as opposed to the DJ-driven mixtapes. Off the strength of their classic early tapes – 50 Cent Is the Future, Diplomats Volume 1 – G-Unit and Dipset were running the New York streets, and soon, the entire country.  
Young Jeezy and Lil Wayne took this style and ran with it, transforming mixtapes from just marketing tools to full bodies of work with the legendary Trap or Die and Dedication 2. Both projects were also backed by DJ Drama, who was instrumental in shifting the DJ's role towards hosting and co-signing a rapper's mixtape.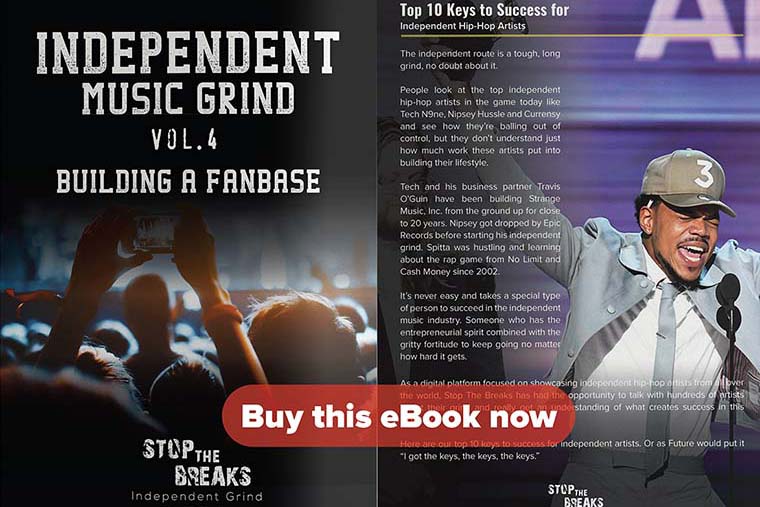 How Drake changed the mixtape industry
Dropped the mixtape, that shit sounded like an album
Who'd a thought a countrywide tour be the outcome
While 50 and Cam were the first to create mixtapes focused around one artist and Jeezy and Wayne transformed them into full bodies of work; it was Drake who was truly the first one to drop a mixtape that sounded like a free album. Have a listen to So Far Gone again and compare it to other albums at the time. The sound quality as well as the obvious time and effort Drake put into the mixtape made him levels above his peers.
Released on February 13, 2009 via Drake's October's Very Own label, So Far Gone was an instant hit online, earning acclaim from publications like MTV – which gave it Hottest Mixtape of The Year – and Complex – which named the tape #3 Best Albums of 2009. So Far Gone also spawned two Billboard Hot 100 hit singles, which was unheard of at the time.
Our music is really just time markers to people, a lot of it. Like when people digest our music it may not be about the music, it may be about where you were at that point, what girlfriend you had, what job you had, what classes you were taking.
The tape's first single, "Best I Ever Had" peaked at number two on the Hot 100 and managed to sell over 2 million copies in the US alone. The single remains Drake's highest charting to date. The Trey Songz and Lil Wayne-featured  "Successful" was also a massive hit, peaking at number 17 on the Hot 100 and selling over 500,000 copies.
Drake dropping what was essentially a free album was an indicator of what was already happening in the music industry. Decreasing record sales meant rappers had to be smart about finding different ways to market their brand and monetise their content.
Before he turned So Far Gone into a paid EP, which eventually sold over 500,000 copies, Drake had already leveraged his incredible buzz into a nation-wide tour as well as a lucrative record deal with YMCMB and Universal Motown. 
Before Drake, rappers were using mixtapes to mainly market their brand and create buzz around upcoming album releases. After Drake, the concept of a mixtape essentially became a free album that you distribute on sites like DatPiff in order to build up buzz and tour. 
Nowadays we have artists like Chance The Rapper who are following Drake's footsteps, dropping these incredible albums like Acid Rap and Surf for free, then capitalising on the buzz to book their own live shows and make money from other ways besides record sales. Even as one of the biggest major label rappers in the world, Drake showed independent rappers grinding it out around the world what was possible for their future music career.