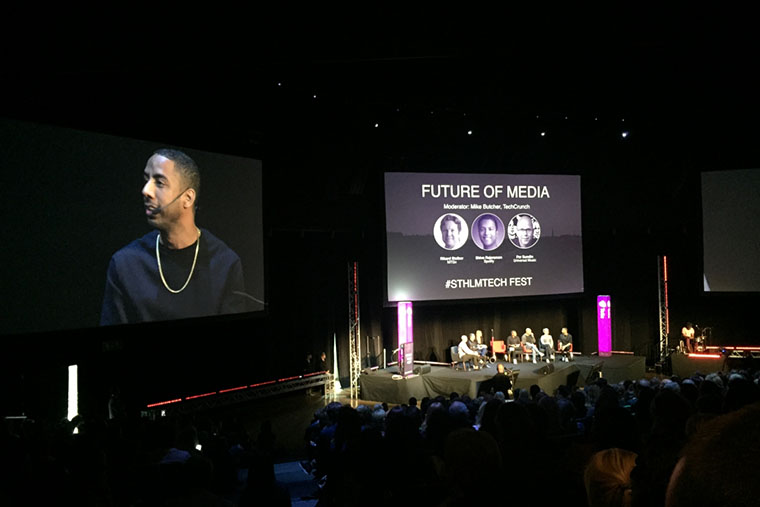 Rapper, music producer, Grammy-nominated artist, record executive, singer, songwriter. You can now add tech entrepreneur to Ryan Leslie's extensive resume.
As the writer and producer of Cassie's 2006 breakout hit single "Me & U," Ryan Leslie shot into superstardom with his keen ear and production skills but its going to be his newly launched company Disruptive Multimedia that launches him into the music hall of fame.
Before rappers and producers were spamming each other on Twitter with SoundCloud links, Ryan Leslie was showing how it was done – maintaining an active online presence across his blog, YouTube, MySpace and Twitter to grow his fanbase.
Now he's taken it to a new level – launching Disruptive Multimedia, his platform for helping independent artists get their feet on the ground and start making the positive steps towards creating a long-term career in hip-hop.
As an independent hip-hop artist, one of the toughest things to do is balancing out the art and the business – not only do you have to create it, you have to find time to promote your music to the right people. This is where Disruptive Multimedia can help you.
What is Disruptive Multimedia?
According to Leslie – "97% of all albums released in a year sell less than 1,000 copies." Disruptive Multimedia was created to offer a chance for albums to break into this 3%, and also to help independent artists gain exposure from the masses.
It also works as a hub for your selling and connecting – it allows everything to be hosted in once place, and allows for a simple and dynamic level of growth and communication with your fans. They can buy your music and contact you directly with any questions that they may have.
Being unable to talk with your fans directly is going to be killer in the modern world – while you can do so through social media, using something like Disruptive Multimedia can pay massive dividends for you in the near future.
Social media simply has too much noise and distraction to be your go-to place to connect with fans and followers. Instead, you need to think about moving to a more specific, and focused location to connect people with your music and any answers that they may need about your music.
Best of all, though, Disruptive Multimedia has the chance for the top performing artists on the platform to actually make it big – and earn a $100,000 record deal with them. This alone gives people a chance to become far more recognized and far more rounded in their overall performance with fans and in terms of getting the level of exposure that they had been hoping for.
Disruptive Multimedia  offers you the chance to get in for just a one-time setup fee that is based on the requirements that you need. While other platforms like this exist, they are far more expensive and tend to cost you a subscription that many people simply cannot afford when they are an independent hip-hop artist just starting out and trying to make a decent living.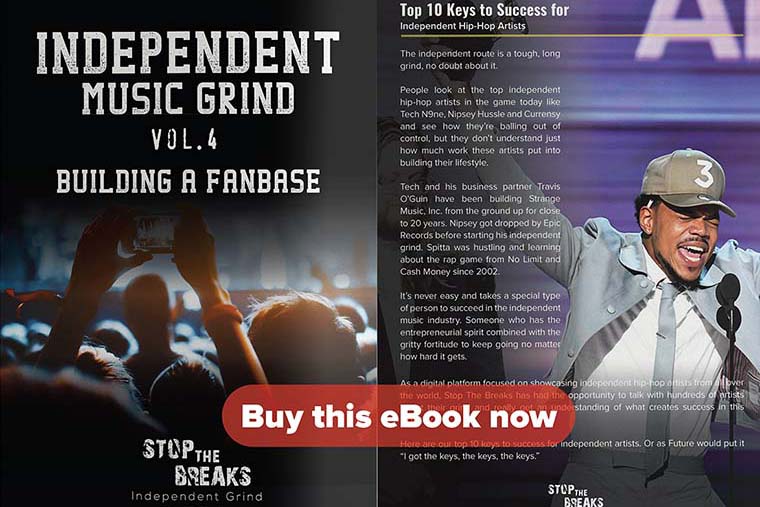 How Can Independent Hip-Hop Artists Use Disruptive Multimedia?
As a powerful artist-to-fan platform, Disruptive Multimedia is similar to other direct-to-consumer strategies such as Nipsey Hussle's #Proud2Pay campaigns for his Crenshaw and Mailbox Money projects.
By working with Disruptive Multimedia, indie hip-hop artists can:
Build a legitimate fanbase and establish relationships directly with consumers who actually care about what you have to say.

Monetize content better than ever, ensuring your plays aren't just for exposure and reputation.

Drive sales to make sure you can get food on the table and start to scale your income over a period of time.
Given the huge levels of competition and noise that comes with social media platform like Twitter and Facebook, independent hip-hop artists are much better off populating a specific platform that gets huge level of traffic every month. While social media is a brilliant support tool, Disruptive Multimedia can form the hub of your music career and promotional campaigns.
Artist Examples
Many artists have taken great encouragement and growth from their time using Disruptive Multimedia; people like Ben Horowitz, a well-known venture capitalist, has been involved for some time helping the brand grow and give artists even more chances at success.
Likewise, Kanye West is regularly involved with this system and is involved with many of the latest developments. Add in guys like Talib Kweli, Raphael Saadiq and 50 Cent as those who have boosted their careers and developed their upcoming albums through here, and using this becomes obvious.
Having forged the powerful #renegades grouping to work on his fourth and most recent album, Black Mozart, he started to work with all of the names above as well as big name venture experts such as Ben Horowitz to help grow and develop the industry even further.
Kweli himself spoke out about the positivity of being involved with Leslie, saying that the direct contact with the fans and the fact he was able to get constant responses from fans made it hugely appealing to himself. Also, the money was paid directly to artists; another big plus, as the days of people taking a big cut of artist's earnings looks to be ending.
The run of stars using this system at the moment is still growing and as more hear of it, it's going to become even more popular as time goes on. As a big proponent in the belief that the internet holds the keys to success in music, Leslie has created the ultimate online platform for growing artists.