There aren't too many people out there who are living better than Currensy. Sure, there's probably a ton of artists who are more financially successful and sold many more records but if you asked me which rapper is really living the life, I'd have to say Spitta.
Dude lives a relatively stress free life, smokes all the weed he wants, had 100% creative control over his music, drives the flyest cars, tours all over the world and is just overall a really awesome guy.
Believe it or not, Currensy's been in the game since 2002. As one of the rare rappers who was signed to both Master P's No Limit Records as well as Lil Wayne's Young Money; the New Orleans native has taken lessons from both music empires and applied it to his own business model.
For independent hip-hop artists around the world grinding it out on their way to top, Currensy is the perfect example of someone who's put in the work and reaped the benefits. Independent artists pay attention, here are the valuable music business lessons you can learn from Spitta:
Success is from grinding like a motherfucker
Just like the lessons independent hip-hop artists can learn from Nipsey Hussle's marathon grind, Currensy is a great role model for rappers who want to learn the grind of the music industry.
Coming into the game at the age of 21, Currensy signed to Master P's No Limit Records and started to learn the inner workings of a label. A couple years later he jumped over to Young Money Entertainment and appeared on classic Lil Wayne projects like Tha Carter II, Dedication 2 and Tha Drought 3.
Things didn't work out well with Young Money so Currensy left the label and and started to hustle on his own; signing with independent record label Amalgam Digital to drop This Ain't No Mixtape in 2009.
From there, Spitta continued to slowly build up his fanbase almost entirely from scratch; dropping projects like Pilot Talk, Covert Coup with The Alchemist and Verde Terrace to acclaim. Currensy's business model is pretty much: drop a tape every few months and tour relentlessly.
It's one hell of a grind but if you enjoy making music and performing live in front of your fans, Currensy's model would be ideal for most indie hip-hop artists. Plus, looks like it's afford him some luxuries over the years so it can't be too bad right?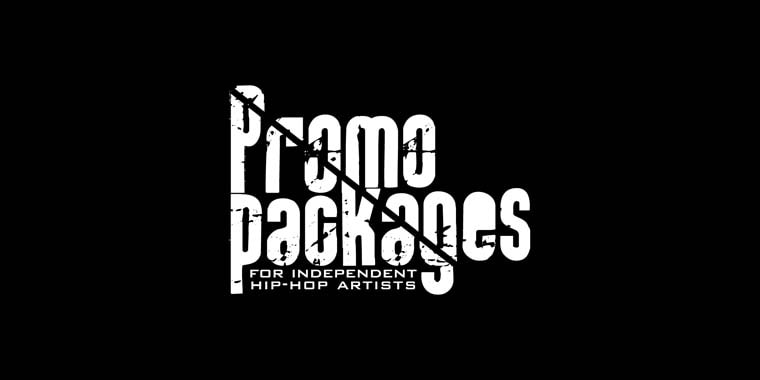 Lots of quality content
These days there are way too many rappers dropping too many mixtapes that are filled with too much garbage. It gets to the point where you're like – dude, just combined those five shitty mixtapes to make one good one. It's all about quality over quantity right?
Not with Currensy. For Spitta, it's about a large quantity of quality content. Do you know how many projects Currensy has released to date? Six albums, four collaboration albums, one EP and 31 fucking mixtapes! 42 projects in 10 years.
You know what the really crazy thing is? I can't name one wack project from Currensy's discography. Even dudes like Gucci Mane and Lil Wayne who have the same tireless work ethic have a few duds in their catalogue but not with Spitta. He's seriously one of the most consistent hip-hop artists of all time.
I know not all indie hip-hop artists have the time or resources to be dropping that many projects but the point is – focus on the quality content first, then quantity. Your fans would much rather 2-3 dope mixtapes from you a year then 10 wack ones.
Cater to your core fanbase
Currensy makes dope weed music, period. In fact, I'd say Currensy makes the best weed music of any rapper. You could play his entire front to back and never get tired of it.
Even though he's working with different producers and experimenting with different sounds – you know what you're getting from a Currensy project – jazzy, soulful music perfect for lighting that shit up and just chilling.
Currensy calls his music "lifestyle rap" and understands that this particular brand of music is what attracts listeners to his music. He focuses on perfecting that type of music and continues to cater to his core fanbase who then support him whenever he drops an album. If 30,000 of his fans copped his album, Currensy would be good. Combined this with his touring money and he's living pretty good.
Don't forget your core fanbase. The people who have been with you since day one. They're the ones who'll be supporting you when the chips are down so remember what attracted them to you in the first place.
Live shows are your bread and butter
Currensy drops free music like there's no tomorrow. Why? How can giving away music possibly be profitable over the long run?
It's because Spitta tours relentlessly. Just like Lil Wayne used free mixtapes as a form of content marketing to cultivate a fanbase, Currensy is giving away mixtapes to build and expand his audience so that when it comes to touring, they'll come out and support him at his shows.
Touring revenue is the number one reason why it's so great to be an independent hip-hop artist in the digital age. If you're willing grind and hustle hard enough; you don't need a label to push your music.
You can create your music, post it up on your website (which is why it's so important you have one), build up a fanbase and hit the road to get that money.