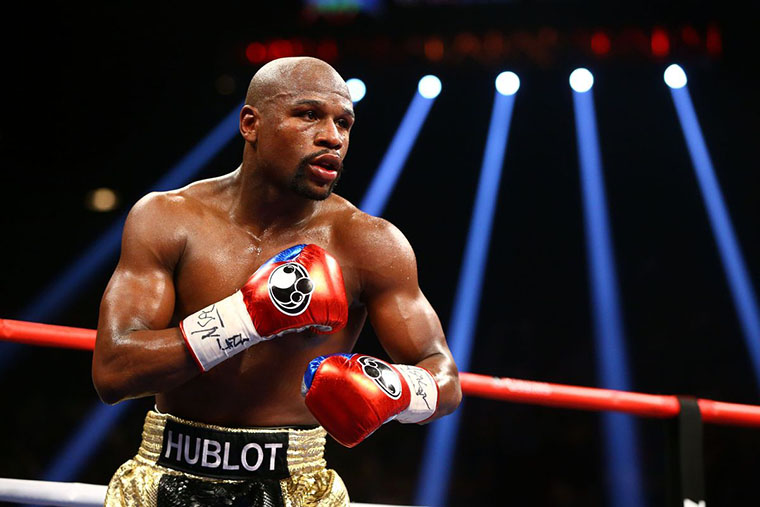 There has always been a deep connection between boxing and hip-hop. Whether it's Muhammad Ali, Mike Tyson or Roy Jones, boxers have always been revered in the rap community and rappers like Jay-Z and Lil Wayne have frequently shouted them out.
I think the main reason for this is because rappers and boxers have a lot of similarities. From the arrogant swagger to the fierce competition to the utmost confidence that they're the greatest in the world – you can draw a lot of parallels between a rapper and a boxer's career.
Floyd Mayweather, Jr. Floyd 'Money Mayweather. The Best Ever. Hate him or love him, there's no way anyone can say that Floyd Mayweather is not the best pound-for-pound boxer in the world right now. 
With nearly 20-years of professional boxing under his belt, Floyd has become one of the most beloved as well as despised fighters in the ring today.
Some fighters like Manny Pacquiao or Sugar Ray Leonard are adored by fans while guys like Antonio Margarito and Julio César Chávez, Jr. are universally hated. Mayweather managed to occupy both ends of the spectrum – quite the accomplishment over a pretty much flawless career. 
Do I want people to root for me? Absolutely. But there's no difference between a fan who pays to see you win and a fan who pays to see you lose. A fan is a fan. All in all, they are the same person.
Ever since making his professional debut October 11, 1996 against Roberto Apodaca, Floyd has dazzled and astonished fellow boxers and sports fans with his lightning quick speed, incredible reflexes and perfect defensive skills. 
Over the years he's made revered champions like Diego Corrales, Zab Judah, Arturo Gatti and Juan Manuel Márquez looks like amateurs when they're in the ring with him. With an undefeated record and five-division world championships, it's pretty safe to say there's no-one out there who comes close to Floyd. Well, except for Manny, but we're not going to get into that right now.
But if Floyd was only known for his amazing boxing skills, we wouldn't be talking about him right now. Not only has he managed to dominate the boxing ring, Mayweather has built himself an empire that has made him the highest-paid athlete in the world numerous times. 
My focus is just being the best that I can be. All I do is work hard, day in and day out. My goal is to win.
In 2013, after facing off with Robert Guerrero in May and Saúl Álvarez in September, Forbes estimated Mayweather earned a whopping $105 million for those two fights. What's even more crazy is that Floyd did it without any endorsement deals which can make up a big chunk of an athlete's yearly earnings.
So what is it about Floyd Mayweather that puts him so far ahead of his peers? Sure, his boxing skills are incredible and he's got an undefeated record. But so what? There have been plenty of boxers in the past, arguably much better than Floyd, who never earned a fraction of what he's made. 
So what is it? 
Floyd Mayweather is great at branding himself. Over 20 years Floyd has put in the hard work, slowly built up his brand and is now in a very comfortable (and lucrative) position of reaping the benefits.
As independent hip-hop artists, aside from your music, the single most important thing you need to focus on is creating and pushing your own, unique brand. Let's take a look at how Floyd did it.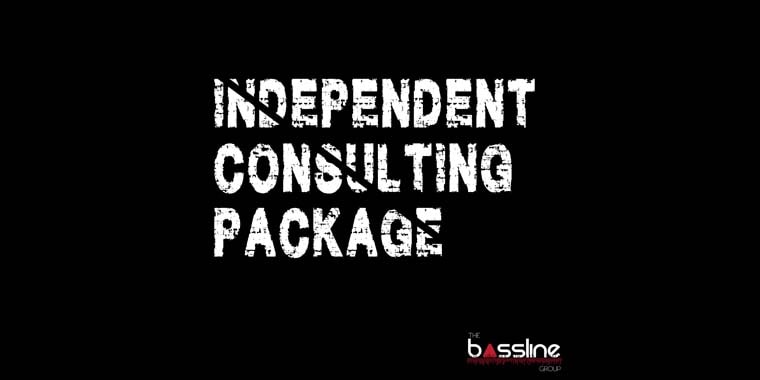 Hard work and dedication
Floyd Mayweather is sitting on top of the boxing world because he put in the hard work and dedication. Simple as that. It's the very same motto The Money Team chants during the training session.
Putting in the hard work and 10,000 hours into your craft is what success is built on. Forget talent, luck, genius or any of that shit. Hard work is what gets you to the top. Check out interviews with any successful person in the rap game – Puffy, Hov, Kanye, Drake – and I guarantee they'll mention hard work is the main thing that got them to where they're at now.
With hard work, anything is possible. I know that I've become known for my "hard work, dedication" motto, but I believe in that with all of my heart. If you put your mind to something and surround yourself with the right people, you will see success.
Floyd is an animal in the ring because he put in the work. Watch any training video on YouTube or better yet, pull up a fight. There's no way a boxer can fight perfectly like that for 12 rounds without relentless training and 100% dedication to their craft.
Boxing fans don't count the number of times Floyd's been knocked down, they count the number of times he's actually been hit with a clean punch. That's hard work and dedication. 
It's a recurring theme that keeps coming up in our case studies but that's because it's true. Doesn't matter if you're a rapper, producer, singer, DJ, radio personality; hard work is the foundation of your success. 
If you're really about your music and you are 100% to success, then your life should be dedicated to your craft. Every second that you're awake should be spent creating new music, refining existing music, promoting your music, reaching out to other artists, creating visuals and whatever else you need to do to get your music in front of as many people as possible.
The rap game is only for artists who are built for it. Are you ready to put in the hard work?  
Focus on building your brand
This is the part that separates Floyd from other great boxers in his generation. During his career Floyd realised he had to build his own, unique brand to become truly successful and dominate the boxing world.
The turning point was his fight against the six-division world champion Oscar De La Hoya in 2007. The highly anticipated bout was promoted by the debut of HBO's 24/7 which featured an iconic performance by Floyd and helped cement him as the sport's new face.
I truly didn't like someone else being in charge of my career. I didn't want to listen to what someone else was telling me to do. I knew I had the ability to be my own boss and drive my own career in the right direction, so I did it.
From Pretty Boy Floyd to Money Mayweather, he's used every opportunity – fights, TV appearances, social media, radio – to brand himself as the super-rich, arrogant and dominating fighter we all know so well now.
Like Mayweather, indie hip-hop artists should be using every opportunity they get to push their brand. Whether it's Instagram, YouTube or Twitter, make sure your brand is consistently promoted across all your platforms.
Design a logo, come up with a hashtag, create a phrase – whatever you need to do to brand yourself because that's going to be the main thing that distinguishes you from every other artist out there. Otherwise you're just a needle in a big fucking stack of other needles.
Leverage your brand to create new opportunities
This is where Floyd Mayweather is at the moment – leveraging his brand to call the shots. Floyd is his own boss. He owns Mayweather Promotions and decides on who he fights and when he fights. He doesn't have to answer to anybody.
It's an incredible position to be in but it was only possible after Floyd put in the 10,000 hours into honing his craft and years into building his brand that he's now in the position to take advantage of it.
For independent hip-hop artists, being able to leverage your brand into lucrative opportunities should be the longterm goal. Focus on consistently dropping good music and pushing your brand so that when the opportunity does come, you'll be in a position to take advantage of it.
Even some of the leading independent hip-hop artists in the game right now like Tech N9ne, Currensy and Chance The Rapper have plenty to learn from Floyd about branding!
I want to be remembered as one of the greatest to ever step into a boxing ring. I have worked hard throughout my entire career to prove I am worthy of that title.