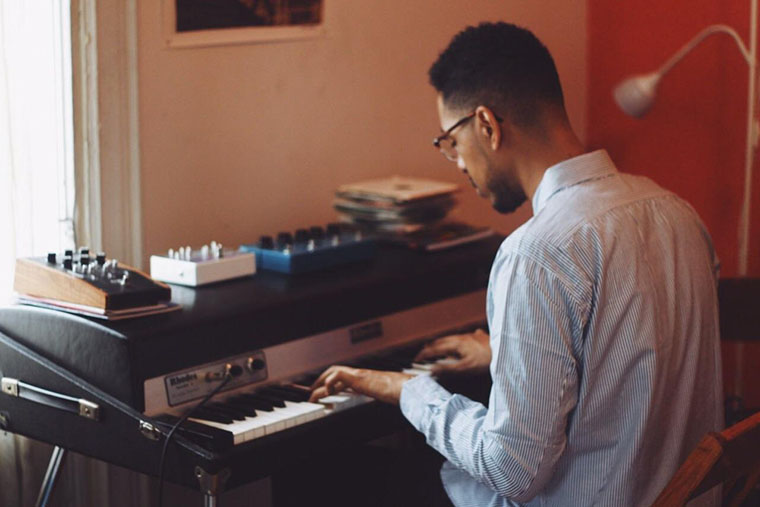 I'm just a regular man from Prince George's County, Maryland that figured shit out.
Hailing from Prince George's County, Maryland, independent producer-rapper Oddisee is fighting the good fight to live the good life. And he's doing it all independently.
While other artists like Chance The Rapper and Tech N9ne have received most of the attention for their independence, Oddisee has quietly been grinding away, every year building upon the last year's success, and providing a great blueprint for up-and-coming artists.
Even though the music landscape has gone through drastic changes this past decade, with the rise of technology and streaming services, one thing remains clear: the secret to success in the industry isn't really a secret, you put out quality product, engage your fanbase and hit the road.
Since breaking into the scene almost 10 years ago, Oddisee has been steadily building a strong, core fanbase, releasing dope music and designing his independent lifestyle.
I live in a gentrified part of Brooklyn, I eat out several times a week, I travel the world sampling the best that cities across the globe have to offer. Do I live in a penthouse loft? Am I dinning in five stars restaurants? Can you only find me in the most exclusive areas? Do I own a jet? The answer to all the above is most certainly no. 
Right now, there are a ton of amazing independent artists who are really pushing the culture forward, pioneering new business models and striving to make the music they want. Obviously, Chance and Tech as previously mentioned. Then we have Curren$y, Nipsey Hussle, Joey Bada$$ and plenty more. But if I had to choose to recommend a pathway or career blueprint to up-and-coming artists, it would definitely be Oddisee.
So what can other independent artists around the world learn from Oddisee's grind? Let's get into it.
Independent artists: learn how to build a fanbase and make money from your music. 
Figure out your goals
These rhymes were written in economy class seats, these beats were produced on long bus trips & these songs were recorded in Airbnb apartments. All I want to do is make music for a living so that I can live to make music.
The reason why Oddisee has been so successful in achieving his goal is because it's a very clear and well-defined goal. It's not something vague like "I want to be rich and famous." Oddisee's goal is: he wants to earn a decent living from music so he can live to make music. From there, having that goal provides him with a focused and set path on how to achieve his dreams.
Like we've said numerous times, goal setting is one of the most important factors for independent artists in achieving success. While it's great to be ambitious and have dreams to be a multi-platinum selling artist on the radio and TV all day, having pragmatic, achievable goals is a much better way to approach your recording career.
What are your goals as an independent artist? Is it fame and fortune? Is it to be rich? Is it to be on the radio all day? Is it to tour and perform around the world? Is it to make a living from your music? Sit down and write out your goals, then start working to achieve them.
Most people who say they don't care about being a bigger star are lying through their teeth. Amir means it. He wants to be a professional musician who lives well doing it.
Peter Rosenberg, Hot 97
Learn how to monetize your music
Being able to tour, do 120 to 150 dates a year, sell records, or being able to license, all those things together allow me to be comfortable financially, and mentally more importantly.
Oddisee is not the type of artist who needs to sell million of records to have the life he wants. In addition to make money off his music sales and streams, Oddisee also tour relentlessly across the globe and has multiple licensing opportunities.
As an independent artist, you obviously need to focus on making music and getting your product out there, but to be truly successful, you need to figure out ways to monetize it.
Whether that's through getting your music distributed on streaming services like Spotify, hitting the road to tour or selling merchandise, monetizing your music is one of the necessary steps you need to take to become a truly independent artist who can make a living from your craft.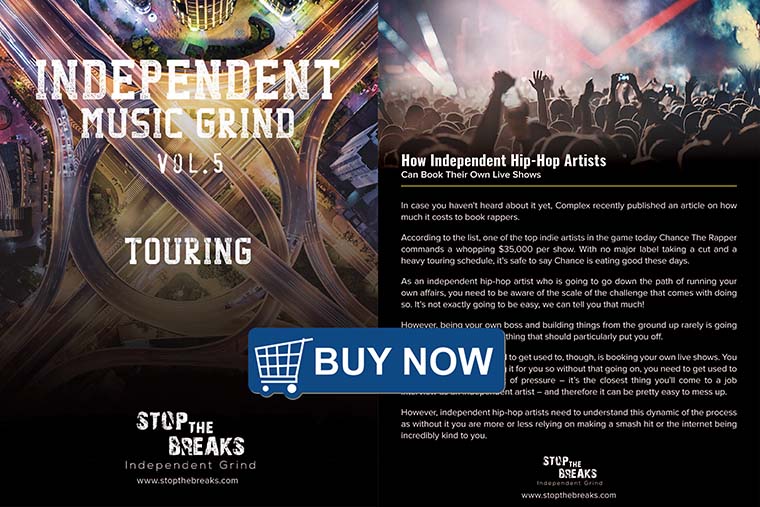 Build a loyal core fanbase
I discovered that I can make a career in an arena dominated by artists that sell false dreams. I realized that although the masses may not know of my body of work, it doesn't take the whole world to have the world I want. 
What Oddisee figured out was that he didn't need everyone to love and support his music, he just needs a small, strong group of people. You don't need to do Drake or Kendrick numbers to be successful in the rap game, especially not these days which seems to be a golden age of independent music.
To survive as an independent artist I had to objectively look at myself and what it takes to market music–to make music something that people want to buy and want to subscribe to and want to support.
All you need is to build a loyal, core fanbase who are there to support you every step of the way by streaming your music, coming to see your shows and buying your merchandise. Oddisee has done this over the past 10 years by dropping an enormous amount of quality music (11 studio albums since 2008) and regularly hitting the road so he can engage with his fanbase face-to-face.
Which leads us to…
Hit the road and tour
Yes, Stop The Breaks has said it time and time again – touring is the single most thing for independent artists. We believe that after putting out your music and establishing your fanbase, independent artists should start booking live shows and hitting the road as soon as they can.
For Oddisee, touring is one of his key revenue streams which enables him to make the sort of living he envisions for himself. While he lives in Brooklyn, Oddisee is often travelling the world, playing hundreds of shows a year, performing his music to fans across America, Europe, Australia, New Zealand and more.
From the very beginning, Oddisee knew how important it was to tour for building a global fanbase. From sleeping on tour promoters floors to save money, to playing in half empty clubs, to travelling around Europe on a U-Rail pass, Oddisee did what he had to do to get his music in front of fans.
I piggy-backed off of these hip hop nights to build my fanbase abroad. To this day some of the very first promoters to book me still book me. And that's kind of how it started.
Independent artists: learn how to build a fanbase and make money from your music.