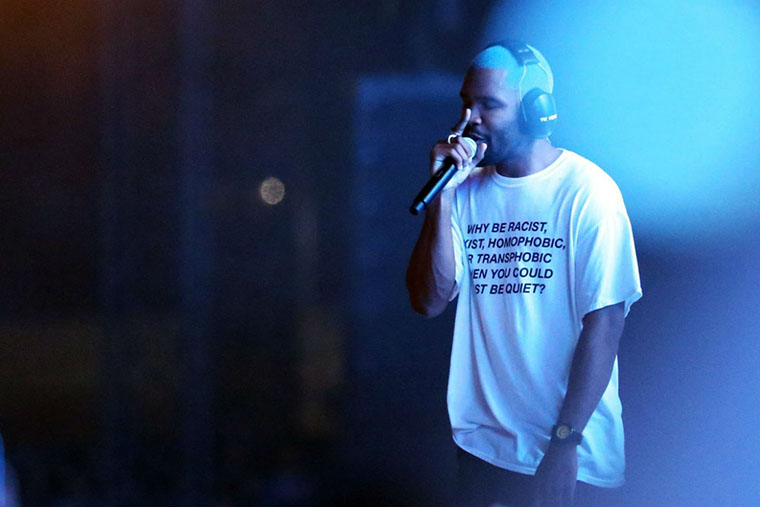 Blonde sold a million plus without a label, that's successful. I am young, black, gifted and independent.
Frank Ocean
There were a lot of big album releases in 2016. Straight off top you had the messy but entertaining roll out of Kanye's The Life of Pablo, Kendrick's surprise untitled unmastered which delighted fans around the world, Drake blockbuster Views and Tribe's eagerly anticipated swansong We Got It from Here… Thank You 4 Your Service.
But perhaps none of these album releases managed to top the surprise release, of not one, but two projects by Frank Ocean.
After releasing the critically acclaimed masterpiece Channel Orange in 2012, Ocean hit the road to tour before going in seclusion to work on his follow, not without popping up with some scene stealing appearances on JAY Z's "Oceans," Kanye's "New Slaves" and a few others.
By early 2013, Ocean confirmed that he had started work on his second studio album but years went by with no music and fans were getting restless. Release dates were constantly pushed back with no explanations or reassurance from Ocean.
Suddenly the wait was over.
On August 19, 2016 a 45-minute-long visual album, entitled Endless, began streaming on Apple Music. Was this the album fans have been waiting for years? Not so fast. The next day Ocean opened up four pop-up shops in Los Angeles, New York, Chicago, and London, giving away hundreds of magazines with an album included in them. Shortly afterwards, Ocean dropped Blonde on the iTunes Store and Apple Music.
The album was a hit critically and commercially, moving 276,000 album-equivalent units in its first week and debuting at the top of the Billboard 200, giving Ocean his first number one album. However, this was only the start of Ocean's success.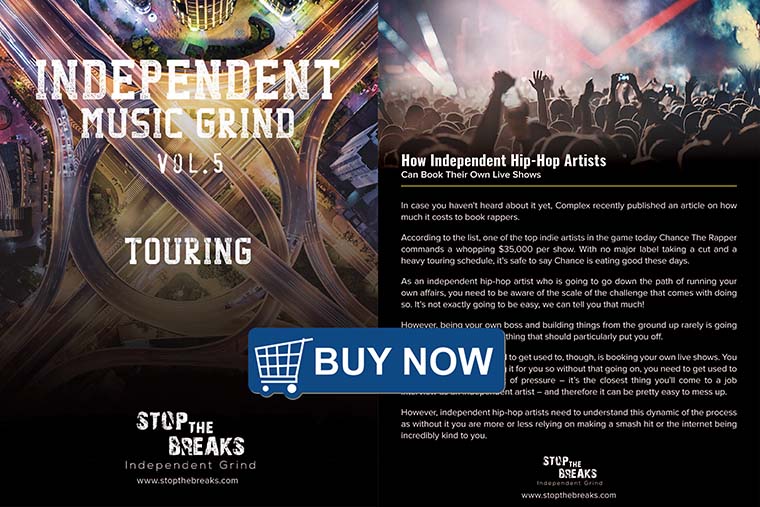 It started to weigh on me that I was responsible for the moves that had made me successful, but I wasn't reaping the lion's share of the profits, and that was problematic for me.
It was later discovered that Endless was Ocean's last project for Def Jam, thus fulfilling his recording contract with the record label, which meant that Blonde was officially an independent release. In a Forbes article breaking down the album's numbers, it was estimated that Ocean had pocketed over a million dollars independently from his exclusive deal with Apple and the royalties from Blonde released via Ocean's own independent record label Boys Don't Cry.
As per Forbes:
Advances aside, in-demand artists signed to a major label–especially those who write their own songs–can typically earn between $1.50 to $2.00 per album sold. Since Ocean released the album independently, sources close to the situation said that he could bank between $5 to $7.50 per equivalent album sold (Blonde retails on iTunes for $9.99).
As an independent artist, who also owns his own label, Ocean is in a great position to make the lion's share of the album's income with no need to pay back a label for their advance, which acts as a debt effectively. There's also the money Ocean would have made by inking a deal with Apple Music so that they could have exclusive rights:
Apple, meanwhile, pockets a quarter of Blonde's list price while taking on marketing costs. Given that that album was independent, there was likely no advance and Ocean's Boys Don't Cry would have shouldered the $500,000 or so cost of making the release. After removing those expenses, Ocean is left with an estimated $1 million in profit in just one week.