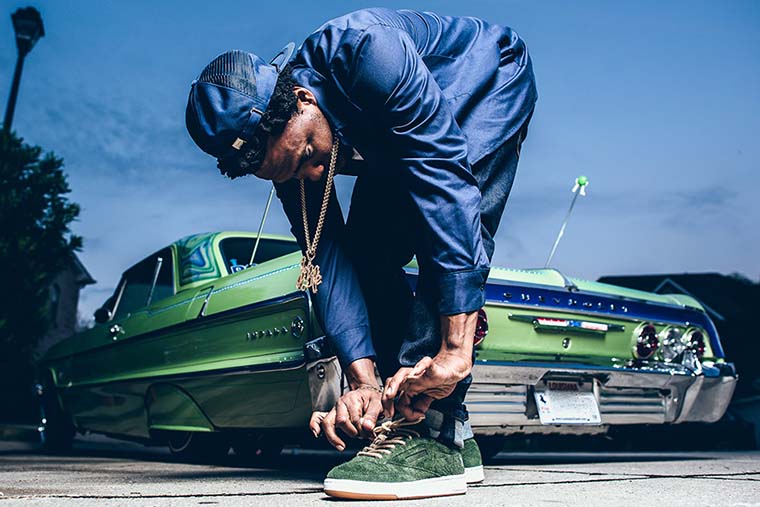 As a 10-year plus veteran of the independent game, Currensy has built himself a long-lasting, successful career that would be the envy of even major label artists.
With over 30 projects under his belt, stints at No Limit Records and Young Money; the New Orleans grinder has amassed a ton of experience which has allowed him to navigate through the treacherous waters of the music industry and make a lot of money, all while making the music he wants to make.
There's a reason why Currensy is one of the leading independent rappers in the game today. Besides making incredibly dope music that caters to his core fanbase consistently, Currensy has also mastered the art of diversifying his revenue streams.
The only way Currensy has been able to live his lifestyle is because he figured out how to make make money by methods outside of traditional music sales – whether it's by giving away his music then touring, selling merchandise or making innovative business moves such as his partnership with BitTorrent.
What is BitTorrent?
Ok, so before we get into that, let's take a minute to explain what BitTorrent actually is. According to the company:
"BitTorrent is an ad-supported peer-to-peer program developed by Bram Cohen and BitTorrent, Inc. used for uploading and downloading files via the BitTorrent protocol."
Essentially, BitTorrent is a software that enables peer-to-peer file sharing that is used to distribute large amounts of data across the internet. BitTorrent is one of the most common protocols for transferring large files online and as of 2013, BitTorrent has roughly 15 – 27 million concurrent users at any time of the day – that's a lot of users!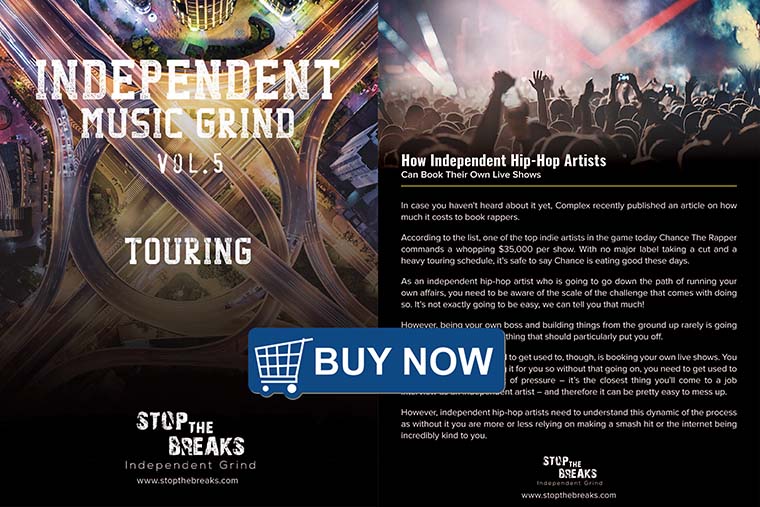 How did Currensy use BitTorrent Bundle?
So what does this have to do with Currensy? Well part of BitTorrent's offering is a service called BitTorrent Bundle. Their mission is to "help artists connect directly with fans, inside the content they share" and have worked with notable artists such as Linkin Park, Public Enemy and Madonna.
Part of Currensy's distribution campaign for his 2014 mixtape The Drive In Theatre was working with BitTorrent to package the project as a Bundle. According to the company:
"Each BitTorrent Bundle allows artists to distribute content directly to the Internet. And each Bundle comes with a key. Fans can unlock artist content with an email address. The idea is to make each song a storefront, and each file more valuable, each time it's shared."
The campaign was a major success: The Drive In Theatre was downloaded more than 3 million times in less than two weeks. Just to put that number in perspective, if the project was on DatPiff, it would have made it one of the most downloaded mixtapes of all time on the site.
According to Currensy's manager and COO of Jet Life Recordings, Mousa Hamdan, their experience with BitTorrent Bundle has been very positive and he believes it will be a major distribution method in the future.
"I think this will have a huge impact on our Jet Life movement and the direction of mixtape culture as a whole. I believe our formula has been, and will be, studied and mimicked by artists in the future"
The future of BitTorrent for independent hip-hop artists
So what does Currensy's success with BitTorrent mean for other independent rappers? According to Austin Briggs, Jet Life's Digital Marketing Strategist, working with BitTorrent has given them a much clearer view of their potential worldwide audience.
After running two campaigns with BitTorrent, Currensy and his Jet Life team has been able to reach 7 million people worldwide – an incredible figure especially for an artist like Spitta who's been on the low grinding for over a decade.
"We're selling out shows, merch sales are up, and we've just announced the first official Curren$y-curated official SXSW Jet Life showcase."
One of the most important aspects of Currensy's BitTorrent Bundle campaign was their total control over the content and distribution. Not only was the Jet Life team able to embed the Bundle on their website (jet-life.com) – which they own and manage completely, as opposed to someone's else site like YouTube or DatPiff – they also collected valuable customer information – 100,000 email addresses to be exact.
As we've said countless times in the past, it is absolutely vital for all independent hip-hop artists to have their own website and for them to collect as much fan information as possible. 
"It's the perfect tool for a grassroots audience, and we look forward to using these same strategies on this network to develop the younger artists on our label."
According to a Guardian article on BitTorrent Bundles:
"The benefits for artists or publishers are clear. Distributing music or any other file is much cheaper via BitTorrent. They save on the server costs needed for direct downloads, but it also allows them to sell albums directly to the public without involving a third-party like Apple or Amazon or even a record label."
In this day and age, not only do you need to be one of the hardest working rappers in the game like Currensy is, you also need to keep up to date with the latest technology platforms and how you can leverage them to your advantage. Stay grinding!