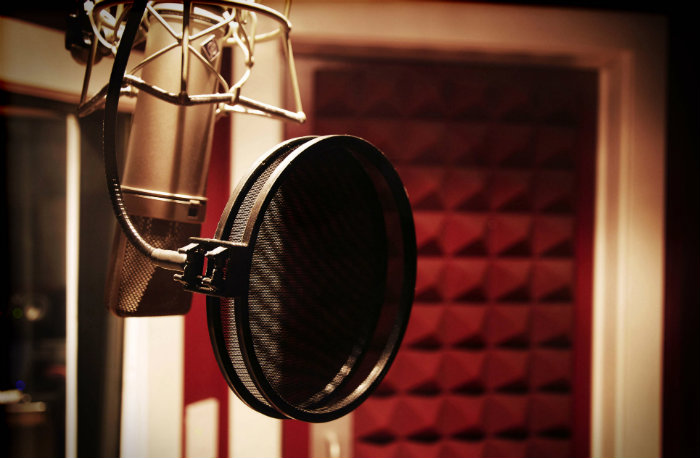 Stop The Breaks has recently started to focus more on people behind the scenes of the independent music game in order to provide artists with a 360 degree look into the industry.
From rap game veteran Wendy Day to artist manager Daniel Gronert to DJ VIP (Nipsey Hussle's DJ), we're always on the look out for people who can provide useful insights for independent artists grinding around the world.
Our latest interview is with Tom Segal, President of KWP Music Management. With a background in sports marketing, working on endorsement deals for professional athletes, Tom is focused on helping artists with all aspects of their career, from social media and branding to media relations and tour booking.
Enjoy the interview!
1) Thanks for taking the time out to do this interview Tom. Can you give us an overview of your background and career, prior to setting up KWP Music Management?
Thanks Hao. My background is originally in sports marketing where I worked for over six years with sport agencies closing marketing and endorsement deals for professional athletes.
Prior to that I worked at the Chicago Bulls/Sox Academy where I worked as their Digital Marketing Manager managing their company website, digital newsletter and social media accounts.
As far as my education, I have a Bachelor's in Strategic Communications from The Ohio State University and a Master's in Sports Management with a focus on business from Northern Illinois University.
2) How well does your extensive experience in sports marketing translate into the music industry? I'd imagine there'd be some significant overlaps in skill sets.
The music industry is very similar in that you have to get in contact with high end decision makers and negotiate deals. I've also worked on the client side assisting agents with their professional athlete clientele, so I know how much work is associated with taking care of those in the entertainment industry.
You have to be available 24/7; whether it is about the profession or it's just something personal your clients want to chat with you about. You become like family, and that's the type of relationship we strive to have with our clients.
3) What was your motivation behind launching KWP?
I have a friend who is an independent artist and was struggling to create a digital brand for himself so I offered my assistance and built him a website/EPK and helped him get his social media in order.
Once this was complete I had the urge to do more and started reaching out to radio stations, blogs, etc. on his behalf. During this process I was able to make numerous contacts in the music industry and also came across another talented artist who was in a similar situation and started helping him out as well.
The more things progressed the more I decided I needed a professional presence to market these artists correctly and I started KWP to make that happen.
4) Can you give us a quick overview of KWP's services: branding, booking shows, press, radio play, securing record deals, etc.?
We are still pretty new to the game, but we are working hard looking for opportunities for our clients every day. If you are an artist that lacks an online presence that's where we start.
We will build you a website, electronic press kit, and help you get your social media in order. If you already have some of these things in place we will help you make improvements to them in order to make yourself more marketable.
Having a marketing tool like an EPK that you can send to a venue, booking agent, or radio station is very valuable and greatly increases an artist's chance at exposure. Once we evaluate/create your online presence, we then start reaching out to our contacts to help you book shows, get press, and get your songs played on the radio.
5) You're currently working with an artist named Alexander "Xan" James – how has the process been in terms of helping him build up his brand and fan base?
Getting started with Xan was easy because he understood the creative process and was motivated to build his brand. The first step was creating a website and press kit for him so that fans, booking agents, radio stations, etc. could easily access all of his info (bio, press, videos, and photos) in one place.
We have since been able to get Xan a write up on a well known music blog and secure a feature interview on a national podcast. Having the website and EPK in place was a big part of getting these opportunities for him.
We are also in the process of working out the details on some live shows in Ohio. We're really just trying to push his music out to as many outlets as possible. We believe in Xan's music and are confident that more ears (on his songs) will equal more fans! That is our goal, to get as many people to listen to his music as possible.
6) For independent artists, especially in 2016, touring is probably the most important and reliable revenue generator. What do you think are the top 5 most important things to consider for artists who want to start touring?
1. Time commitment – Being away from family/friends for an extended period of time.
2. Physical drain – Touring can be grueling work with all the travel and lack of sleep associated with it. You have to try and maintain a positive attitude and keep high energy throughout each performance.
3. Being prepared – There is lots of preparation that goes into a tour from preparing the best travel routes to finding someone to run your merch table.
4. Engagement with fans – During the tour you will be encountering potential new fans at every stop so engagement is very important. If you are willing to take a few minutes to chat with someone in the crowd before/after the show you could end up making a lifelong fan that will share your music with others.
5. Expenses – Travel expenses add up so you want to make sure you only bring who you need or find volunteers to help you in each city to keep costs down. The goal is to make a profit on your tour so you want to keep your expenses at a minimum.
7) What do you think of podcasting as a marketing channel of artists?
I think it's a great marketing channel to get new ears on your music. We actually just booked two of our artists for featured interviews on a new podcast called Nonstop Radio. They have done some pretty cool stuff so far and we look forward to continue working with them and other podcasts in the future!
8) If you were given 100% control over a hip-hop artist's branding – who would it be and what would you do?
Man this is a hard one. There are so many talented artists we would love to work with, but many of them already have dedicated teams working on their brand and it's hard to argue with what they've been doing. I would like to turn this one around a bit and use an example of someone who is killing it on this front.
Based in Chicago we are very familiar with Chance the Rapper. Before he released "Coloring Book" there were literally posters everywhere with a smiling Chance in a "3" cap.
This tactic definitely got social media channels buzzing since very little was known about the name of the album, release date, etc.
The project became known as #Chance3 on social media and people began posting pictures with the posters and speculating on all the unknowns. Chance also interacted with fans posting these photos, giving them more motivation to post in hopes of getting a response from their favorite artist.
Chance and his team also branded everything from his website to their social media accounts (including his manager, promo director and producer accounts) with the new cover art. I just thought the whole mysterious poster idea was genius and created so much hype around the new album, especially around Chicago.
9) What's next for you and KWP?
We just want to keep presenting new opportunities to the artists we work with to help them become successful. Our success depends on their success, and although we all want to make money, the most rewarding thing is being along for the ride and being there when our artists finally reach their goals.
We don't want to be the biggest music management company in the world, just a well respected one that takes good care of their clients. KWP. Kreate With Passion.