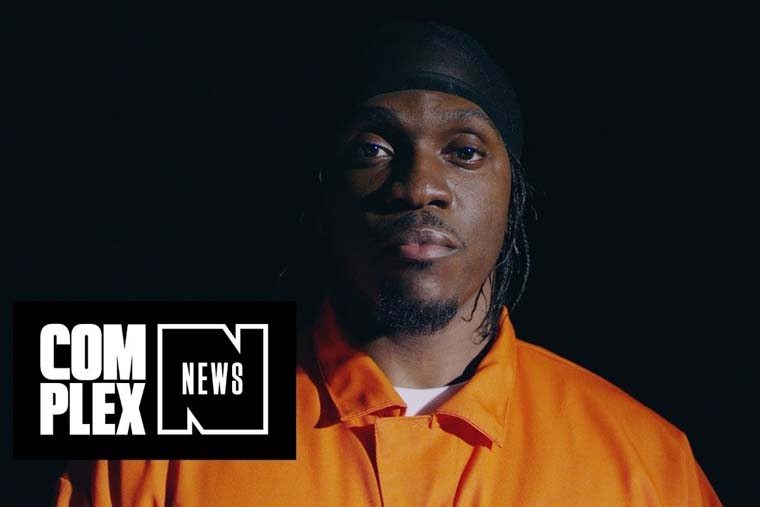 One of the most important aspects of giving yourself a way forward in the independent hip-hop industry is to create something tangible in the form of how you publicize yourself and build relationships with media outlets.
Good PR is always worth having, but as an indie artist you aren't exactly going to have anyone talking about your business from the kindness of their hearts! To avoid this problem in the future, though, you only need to come up with a solution in the form of creating an electronic press kit.
An electronic press kit has been a regularly used tactic by many indie hip-hop artists across the world, giving them all the help that they need in establishing themselves moving forward.
A typical electronic press kit contains the following items:
Artist biography

Contact information

High resolution press photos

Tour dates – make sure these are up to date

Promotional videos – tour videos or music videos will work well

Links – website, social media profiles and streaming platforms like SoundCloud, Bandcamp, etc.

Press reviews and interviews
It's vital to have a service that is built around providing you with value as you want to keep costs as low as possible, and creating an electronic press kit that can be used to promote your business and your brand is going to be absolutely vital.
As an independent hip-hop artist you're going to be doing a lot of the hard work yourself, but with the help of some of the best tools out there on the web you can speed up the process massively and give yourself a way forward in the future.
Ready to make a significant jump forward in your music career? Then you really do need to consider creating an electronic press kit. Here are some of the most important things that you will need to make sure you have available to you;
Create High-End Content
One of the first things that you need to when making an electronic press kit is ensure that it's going to be exciting and interesting for readers.
The last thing you want to do is provide all of your readers with some mundane nonsense to listen to; instead, you can turn up the heat in many more ways than you originally thought by creating high-end content. This content will be driven by advertising in many aspects, but it's important to make sure the content is one thing – unique.
Without unique content you are likely to fall behind for the long-term, as you will never be able to really get ahead in the search engines; and this is where many people will find you.
Typically, when you are the one to "break" a new song to the world you will likely become the original source of all following press releases and blog posts about that song. This is a great way to create coverage – be unique, be the innovator (even though you are promoting your own stuff!).
By doing this, you make sure that people are likely to use your original post as the source of their information and therefore create a nice little link between yourself and many people all across the web who are reviewing and promoting your music and discussing it.
Understand Online Revenue Streams
Generating revenue is a very important aspect of being able to create an electronic press kit, too. After all, if you want to be a successful artist you need to have some cash to actually show for it; and monetizing all of your press avenues is a great way to do just that.
Advertising revenues are a hugely important part of media, and is always going to play a huge role in how you purport yourself across the web.
A blogger will make their money from monetizing the pages and getting some advertisements in there from relevant sources – the more visitors to the page, the more chances there are that people will buy something via these advertisements.
Being able to get a handle on this kind of system is vital to making sure that you are going to be able to have a strong electronic press kit.
Now, you'll be able to create a stronger pitch for moving forward with your own musical promotion. When you can turn to things like advertising revenue through your related marketing methods like a blog and a website, you can bring in money on the fly whilst people visit you.
Once you have a variety of press releases and other projects pointing towards your pages, you'll start to see a much bigger increase in everything from sales to visitors. This is a massive part of your electronic press kit; it can help you effectively pay for everything that you need to market yourself properly.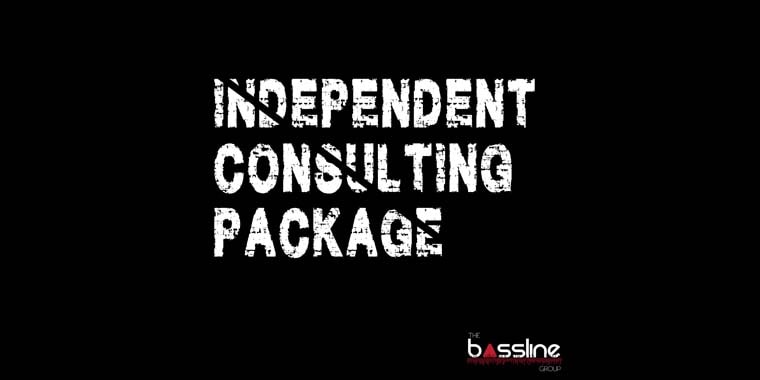 Reach Out To Tastemaker Blogs
Another massive part of running your own advertising campaigns, and managing an electronic press kit, is making sure that you have the right kind of blog.
You want to try and get yourself involved in something known as a 'tastemaker' blog, as these tend to be trendsetters that set the tone for music that is coming out, specifically major label artists.
Even if you are working independently, if you are good enough and enough people are talking about you, you'll start to see a massive difference in the future.
A strong example of a tastemaker blog is Pitchfork or Nah Right, both of which provide a lot of help for artists both in major labels and those who are working for themselves trying to make it.
Whatever you decide to do though, having a blog is a big part of managing your own electronic press kit. It gives you a hub to manage everything from, giving you all the help that you need in writing a source article to help promote your latest releases or to give people more information about yourself.
Having information on a blog makes it easier for other writers and bloggers to start talking about you; when you have a massive amount of information available about yourself online, people are more likely to come back for more in the future.
If you need to start moving things forward in terms of your press exposure, you need to start creating a blog for long-term profit & gain.
Our article – How Independent Hip-Hop Artists Can Get Their Music Featured on Blogs – might be a useful starting point.
Build A Relationship With Billboard
Another big part of using this kind of service is being able to get involved with media outlets like Billboard. Whilst they aren't likely to do a massive spread about your music just yet, they might mention you in their Weekly Roundup section.
This along could get you a huge amount of coverage in the press and beyond, and will be a great way to get you noticed by others. Whether it's a local blog or a large journalist looking to find the next best thing, you could find a few articles about yourself appearing online in no time!
Make sure that you are using the likes of Billboard as a potential spring to get yourself noticed above the thousands of indie hip-hop artists you are competing with.
You'll need to make sure that you have something on your website that goes along the lines of a;
Lengthy description about the kind of music that you are making

Names and biographies of each and every member of your band/group

Notable press quotes and things that have been printed about you in the past by insightful and important people

Links to your music to be heard online via free streaming, to give visitors a promotion of what you are involved in

Press photos to help up the ante and make things look even more professional
You'll find that working with Billboard can be a hard, long path but once you get even one mention it will have been a worthwhile part of your electronic press kit plans.
Work On The Right Platforms
Of course, the kind of assistance that you need to find when it comes to making an electronic press kit varies massively. For any highly ambitious indie hip-hop artists, though, you'll find that visiting websites like ReverbNation can be your ticket to better success in the future.
This platform makes sure that you have all the help you need in getting the right kind of upload and management for your press buddies to find you and get all the details needed to promote you in the right manner.
You can upload things like private songs, upcoming shows, fan stats and demographics, vide links and media photos to make sure that your ReverbNation electronic press kit is at the very highest level possible.
This is a massively useful feature that has become far more popular across the web for many people, as they find an easy way to start giving the press a way to get all the details they possibly need about what you have to offer, or what you bring to the table.
This makes it a whole lot easier to start getting an electronic press kit set up outside of your blog and your other advertising styles mentioned above.
This lets you get variety, and ensures that you are registered with as many places as possible, making it nice and easy to get spotted and continue moving up the ranks within the indie hip-hop world; it just takes some time to perfect.