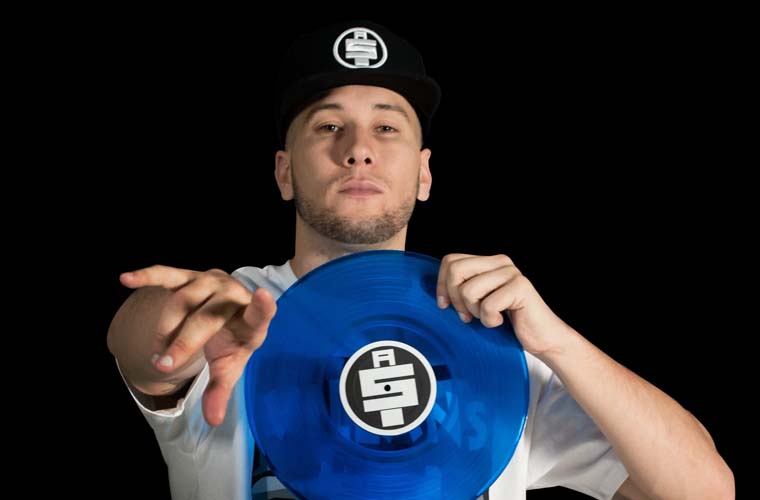 It's #AllMoneyIn right now! As a platform focused on showcasing dope independent hip-hop artists grinding, Stop The Breaks are big fans of Nipsey Hussle so when we had the opportunity to interview DJ VIP, official DJ for the Crenshaw rapper, we were definitely excited.
As someone who has been spinning records for Nipsey ever since 2013, VIP has been there every step of the way and was able to share great insights into touring, grinding harder, advice for indie artists, what's next for him and more. Enjoy the read!
1) Do you remember what is was that inspired you to get into DJing?
I've always enjoyed listening to music but didn't have much of any desire to learn instrument nor did I have the talent to seeing so I decided to try DJing.
2) Was there a particular moment in your career where everything clicked and you said to yourself – "I'm going to be doing this for the rest of my life"?
One could say that I had that moment DJ name in my parents garage or my bedroom but I think it was the most realistic once I had went on Crenshaw tour with nips.
3) How did you end up becoming the official DJ for Nipsey?
There's a lot of things that attributed to that happening but the most important was loyalty. Over the course of the past three years I could've ventured off to work with another artist or apply my talents to others tuitions but I really do see him making history in the game and I wouldn't do anything to jeopardize being a part of that.
4) You've DJed every one of Nipsey's shows for the last 2 1/2 years – pretty much since Crenshaw dropped – what has this whole experience been like?
It's been surreal to say the least. Considering I started off as a van and now travel the world with someone that I look up to and respect in this unbelievable and every day I pre-shake the position that I'm in.
5) Nipsey has grown to become one of the leading independent artists in the rap game today – does his achievements inspire you to hustle and grind harder?
Of course they do. Our team has a very high standard of work quality and we are known to do groundbreaking work so that expectation is always on us.
6) Do you have any advice for independent artists looking to hit the road and start touring?
Invest in yourself. Nobody is going to let you get on there their stage let alone pay you to perform if they haven't seen you perform or heard your music before.
Therefore it is inevitable that you go out to different markets and perform in front of different audiences to capture new fans in hopes of getting to the point of getting page shows.
Until then you have to grind out every performance like your last so it doesn't become your last.
7) You recently hosted a mixtape for Seattle hip hop artist Huey P – what was it about his music that made you want to link up?
You know we go out to Seattle quite often for shows and he was one of the openers in those cities. Ironically in regards to the question above he was opening for Nipsey because he had invested in himself to make it happen.
8) What do you think is the value of having a DJ host your mixtape these days?
The cosign you receive. If you have a known DJ is reputable with good credit history of breaking new Artists… Then why not.
Additionally if the DJs name is attached to a project they should promote the project which opens up another avenue years to listen to it.
9) You've had some big accomplishments in your career so far – what are top 3 things you want to do in the next 5 years?
I'd like to get on radio, do more stores including my own and tap into more executive producer of projects.