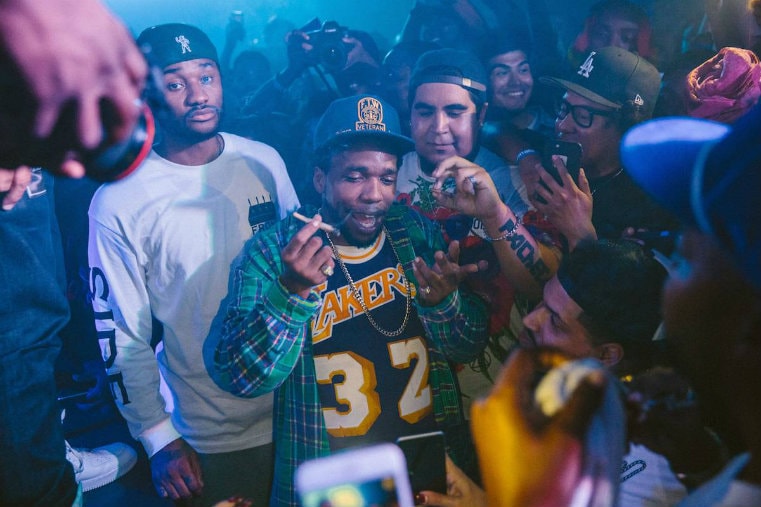 If there's anything that has remained consistent in this crazy rap game over the 20 plus years, it's the fact that touring has always been an artist's most reliable revenue stream.
Especially in today's era where record sales are dwindling and rappers are looking for different ways to monetise their content, touring is becoming one of the most important revenue streams.
If there's anything an independent rapper should be focusing on as a priority, it should be learning how to: book regular live shows and performing really well – no matter how big the crowd.
In a Complex article on how much your favourite rappers are getting paid by show, readers could instantly see why independent artists like Chance The Rapper, Currensy and Tyler, the Creator weren't in any hurry to sign with a major label. 
First example: Currensy. Spitta reportedly gets paid a healthy $20,000 per show. Combine that with the money he's getting from running Jet Life Records, all the merchandise he sells per show, major business moves like Spitta's partnership with BitTorrent and you have a very content rapper doing what he wants on a daily basis. 
Chance The Rapper is another great example of why touring is so important to independent rappers and how you can create a healthy income for yourself by putting on amazing shows for your fans.
The Chicago rapper apparently gets $35,000 per show. Let's say after all expenses, he only gets $15,000 of that $35,000 in his pocket. If he plays 150 shows a year, that's still over $2 million in revenue. 
Not to mention Chance has negotiated major deals like the one he did with Apple, making Surf the first album to be distributed for free via iTunes. Oh yeah, he's also now in the studio doing features and songwriting for the likes of Kanye. You can see why Chance is in no rush to give up his independence.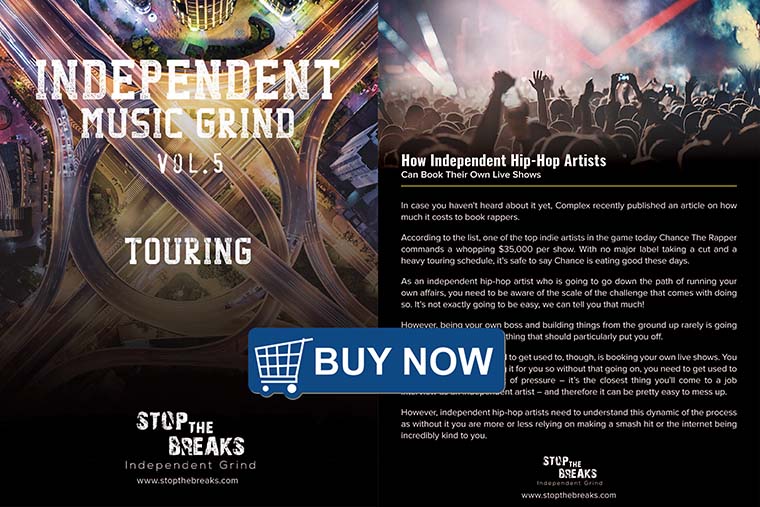 Another example of an independent rapper making most of his income via touring is Freddie Gibbs. The Indiana rapper's highly touted collaborative album with Madlib, Piñata, only sold 9,000 copies in its first week of sales. But do you think Gangsta Gibbs really gives a fuck about those numbers?
I'm gonna get money like this for the next 20 years. I'll be at these festivals and Europe and American tours for the next 20 years of my life.
Gibbs doesn't give a shit about record sales – his priority was putting out a super dope record that would cater to his core fanbase so that they would come out and support him at shows. Gibbs says he's a millionaire off that record and I absolutely believe him.
Then of course we get to the king himself, Tech N9ne, the top independent rapper in the game right now. According to Forbes figures from a couple years ago, Strange Music pulls in annually roughly $20 million, which is split into:
Touring – $7 million

Music sales – $6.5 million

Merchandise – $6 million
As you can see, music sales only makes up a third of Strange Music's overall annual income. Touring and merchandise go hand-in-hand which means every time Tech N9ne and his team hit the road, they pull in a majority of Strange Music's revenue. 
It's the music first. Then it's the shows. If you have a wonderful show, people will talk and they will return. That's my story.
As an independent rapper grinding it out there on your own, you need to make sure your touring game is on point. You most likely won't be able to get on the radio and move mad units when you put out your record, but you can build up a strong digital presence, cultivate an online following and slowly build up a small but loyal fanbase who will support you whenever you hit the road.
This means that when you perform in front of them, you need to be amazing so that the fans will want to come back and see you next time. Your absolute priority should be creating a reputation as that rapper who always kills it when they're on stage, no matter what venue and how many people were there to see you.