There really isn't a rapper like Pusha T right now: a veteran spitter of the 2000s sounding just as new and refreshed as the new rappers. From 2002's Lord Willin' to the recently released Darkest Before Dawn: The Prelude, the snarling Virginia D-Boy has maintained a high standard of lyricism and quality music.
One of the main reasons why Pusha has been able to evolve and adapt over the past 15 years is because he understands that branding, and how he is perceived in the music industry, is fundamental to longterm success.
From starting out with his brother No Malice (formerly known as Malice) as the drug-slinging duo, the Clipse, to joining Kanye's crew to taking over as the President of GOOD Music, Pusha T's career is a lesson in branding for all the independent rappers out there marketing themselves.
As a veteran of the rap game, who has gone through many ups and downs, Pusha is in a unique position to provide great advice to all up-and-coming artists. 
I feel like that's what's happening in hip-hop right now, especially with the kids. These kids are totally self-contained, they have very strong outlooks and they've accumulated their own following. They created their own touring circuits and they shoot their own videos.
Consistency across all platforms
As we've seen in past branding case studies on A$AP Rocky and Floyd Mayweather, an artist's brand doesn't just include their music; it applies across all facets of their lifestyle.
Pusha T has always been a master in staying true to his lifestyle – a mixture of high class luxury and gritty street life – across all channels, whether it's his music, fashion, visuals, social media or whatever it is.
Fashion and hip-hop are always about being first and being different and being able to set yourself apart from the bunch.
Take a look at everything Pusha has dropped in the past few years: the artwork for My Name Is My Name, the visuals for "King Push", the singles for Darkest Before Dawn: The Prelude, his collaboration with adidas – there's a thread of stark grittiness that weaves itself through everything.
High class, wealth and the streets all mixed together in one brand. 
One thing G.O.O.D. Music has been really great at is keeping the fans engaged. And I feel like that has a lot to do with us being culturally relevant out here. Whether it's music, the sneakers, or whatever you have to say about whatever it is, I mean, we're in the mix of it.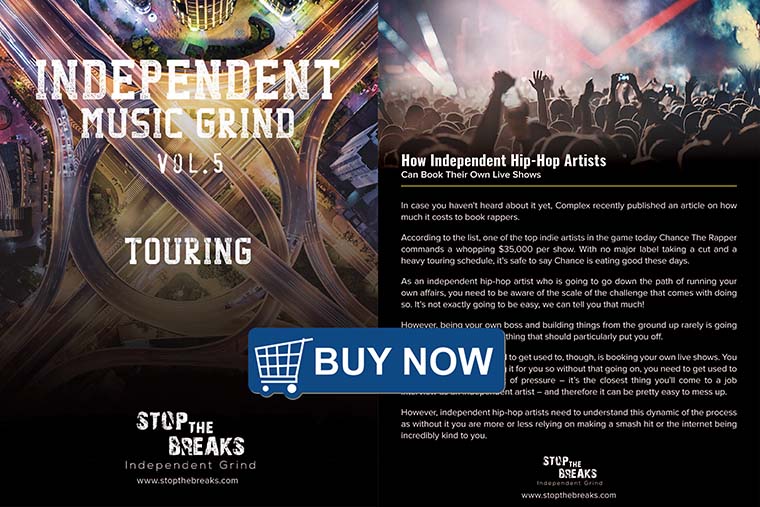 Quality control of your music
One of the key elements of strong branding is to avoid over-saturating the market with your product. In an era where most rappers are following Lil Wayne's legendary 2005 – 2007 run of dropping free mixtapes and appearances non-stop, Pusha is great at maintaining quality control on his music.
Since signing to GOOD Music in 2010, Pusha has only dropped two albums, My Name Is My Name and Darkest Before Dawn: The Prelude, two mixtapes, Fear of God and Wrath of Caine, and a compilation album, GOOD Music's Cruel Summer. 
Five projects in six years. It's not a common sight in today's age, especially when rappers like Young Thug and Future are dropping projects every other month. For Push, it's all about quality vs. quantity – he puts a lot of effort and time into writing his rhymes and crafting his songs because he understands his fanbase are looking for high quality bars and beats, nothing less. 
He's also infamous for turning down most features appearances from other artists. Pusha could have very easily gone on a feature tour, jumping on every guest verse offered to him – there would have been plenty following the success of MNIMN – but he understands the dangers of over-saturating the market so he's very careful with picking which appearances make sense for his brand.  
Surround yourself with a good team
Ever since the beginning of his career, Pusha T has been working with the best of them. Lord Willin' was with The Neptunes, My Name Is My Name featured a heavy involved from Kanye, and Darkest Before Dawn: The Prelude features credits from Timbaland, Puffy and Q-Tip. All legends and veterans surrounding Push's career. 
You have to be open, man, it's a team effort. 'President' sounds singular but I work with a team of great people. I work with a bright team who know the ins and outs and have a different opinion and a different spin to fashion and music, it's necessary to surround yourself with good people.
Steel sharpens steel. Whether it's for fashion, music or business, Pusha T deliberately surrounds himself with smart, hard-working people who share his same vision and can make him a better artist in all aspects. Look at his team at GOOD Music:
Kanye West – do we really need an introduction?

Virgil Abloh – Creative Director, head of fashion label Off-White, world famous DJ and overall fashion icon

Don C – Nike ambassador, Kanye's right-hand man, GOOD Music's label manager, co-owner of Chicago streetwear boutique RSVP Gallery, owner of fashion label Just Don
Not to mention he's in regular contact with Puffy and Pharrell as well as his own brother No Malice. Quite a team of people Pusha has surrounding him.
G.O.O.D music is the culture. Everything that's hot in music and fashion right now has something to do with an act on G.O.O.D. Music and DONDA. I ensure the brand is seen in a particular light that's engaging beyond just the music.
As independent artists who are short on resources and time, if you're looking for a manager, publicist or graphic designer, make sure they have the same work ethic and share your vision. You're only as good as the people you surround yourself with – always keep that in mind as you continue to build your team and brand. 
Understand your core fanbase
Who else could put the hipsters with felons and thugs
And paint a perfect picture of what sellin' it does?
The reason why Pusha T has been so successful for all these years is because he understands his own branding incredibly well and because he understands his core fanbase incredibly well.
These are the same fans who were with him since the very beginning. The day one fans. The Lord Willin, "Grindin'" fans. The fans who copped all three volumes of the We Got It 4 Cheap mixtapes and came out to support the Clipse at their live shows. 
Pusha's been making music for close to 20 years and in that time, he's taken the time out to interact and engage with his fans – getting to know who they are, what their music tastes are and how he can cater to them with future releases. 
I really make music directed at my core. And I believe that my core is a core based around lyricism and quality. There's a certain level that they look to achieve when they hear my music.
As independent rappers working on building your brand and finding your lane in the rap game, understanding who your fans are is the first step in building a loyal fanbase. Take every opportunity you can to engage with your fans – at live shows, on social media, via your website – it will take a lot of time and energy but it'll definitely pay off in the long term. 
The kids have really mastered how to cultivate a fanbase, they've mastered how to get their vision out to the public, they're mastering the internet, they have 100,000 followers, and are touring without even being signed. I pay attention to the artists' output, consistency, and how they build out their social media platforms.