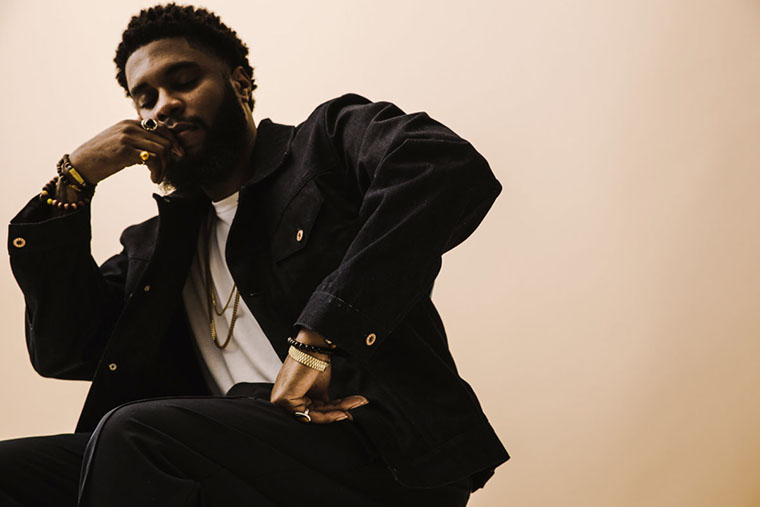 It's been a big week for Big K.R.I.T. After releasing a string of very dope freestyles as part of his #12FOR12 project, the Mississippi rapper announced on Twitter that he had parted ways with Def Jam, where he had been signed to since May 2010.
And at this moment right now, I want to share with you, that I am no longer with Def Jam.

— Big K.R.I.T. (@BIGKRIT) July 6, 2016
It's officially MULTI til the Sun die.

— Big K.R.I.T. (@BIGKRIT) July 6, 2016
Krit's displeasure with the major record label hasn't been a secret for a while now. He's accused Def Jam of undershipping his 2014 album Cadillactica and has repeatedly fired shots at the label in various songs over the years:
When you're flexin' it's hard to be humble
Talkin' fourth down, can't throw the ball to Def Jam
Cause they might fumble – "King of the South"

I couldn't have been happier when I heard the news. If there is any artist out there who I am certain would fit the independent grind perfectly, it would be Krit.
From the very beginning of his career to his early Def Jam days to now, Krit has always been about making his own moves independently, dropping mixtapes non-stop to build his fanbase from the ground up.
Social media made it where a lot of independent artists didn't have to spend a large chunk of funds on marketing.
Moving forward, I can definitely see Krit taking his career along the same path as someone like Currensy – making the music he wants, consistently dropping dope content for his fans, touring around the world and just enjoying life.
Or he could take the Tech N9ne / Strange Music route and double down on building up his independent label, MULTI, into a media empire that pulls in over $20 million annually.
I've dropped so many songs at this point, so now I want to travel, I want to see different things. I want to put it in music because I've got to grow not only as a person, but I've got to grow in my music too.
Either way, however Krit decides to proceed with his independent grind, I have a feeling it's going to be way better for his career than lingering on a major label. It's not about being signed to a major vs. being independent – it all depends on the artist's situation.
On one hand, you have someone like J. Cole who is signed to a major label, Roc Nation, and has been very successful in balancing his artistic aspirations with the commercial demands of a corporation. Cole is incredible at creating music that works on a mainstream level as well as connecting with his core fanbase.
On the other hand for Krit, he simply wasn't the type of artist that would work well with all of Def Jam's marketing dollars, offices of executives, paperwork and endless bureaucracy. Krit is about the music and about the fans.
Listeners can tell Krit's music comes from a very genuine place and it helps him form deep, long-lasting relationships with his fans. His skill is in slowly building a fanbase, not creating radio hits.  
We make the kind of content that is timeless because we aren't really trying to ride a wave.
Let's not get it twisted though, these past few years on Def Jam haven't been a waste for Krit. He's learnt some valuable business and not to mention he's put up some respectable sales numbers during his time on Def Jam – both Live from the Underground and Cadillactica debuted at number 5 on the Billboard 200. 
Thanks to his time on the major label, Krit has been able to form some very important industry connections, build relationships with key radio stations and get the type of exposure most independent artists would kill to have.
With a keener understanding of the music industry's behind-the-scenes, a powerful fanbase that he's built (with some assistance from Def Jam), strong brand awareness and connections with some big name artists (T.I., Wiz Khalifa, Raphael Saadiq, 2 Chainz and more), Krit is now in an amazing position to start the second phase of his recording career and grind it out independently.
Salute to the King!