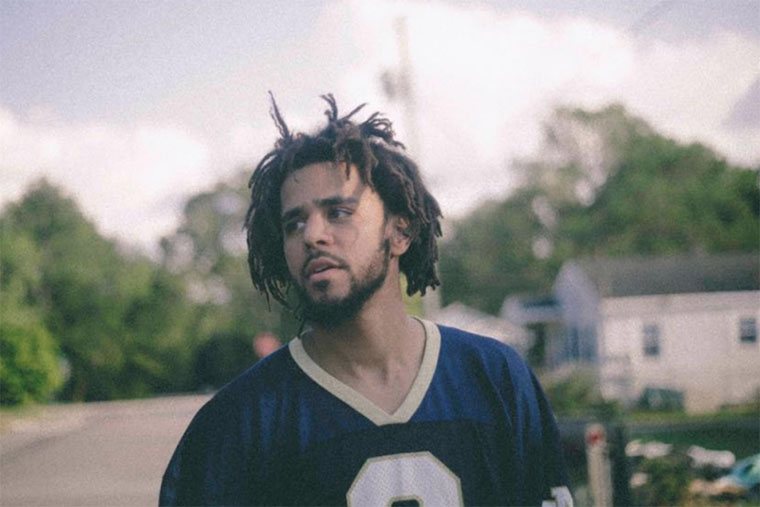 It was getting to the end of 2014. The year had been dominated by Nicki Minaj's booty, Young Thug's incomprehensible adlibs and Drake's Grammy-nominated loosies with no major albums galvanising the culture.
Coming off a year like 2013 where we had high-profile releases from Kanye, Jay-Z, Eminem and Drake, 2014 was a bit of a disappointment, with some fans even going as far as to say it was one of the worst year in hip-hop.
Then out of nowhere, J. Cole makes an announcement that he's going to be dropping an album in 3 weeks time. No big radio singles, no major label marketing push – just a simple announcement from Cole to his fans.
Study all the time, listen for new albums all the time, fill up your whole tank with inspiration and let it flow out how it does.
J. Cole
Three weeks later, on December 9th, Cole drops 2014 Forest Hills Drive and shatters all expectations. He's been winning praises ever since 2009 with a string of acclaimed mixtapes and two number one albums – 2011's Cole World: The Sideline Story and 2013's Born Sinner – but it was 2014 Forest Hills Drive that took him to the next level.
I don't like that, putting out a single for three months and begging you to buy my album. I don't want to do that. I want to put it out and then work it from there.
J. Cole
At that point, Nicki's album, The Pinkprint, had the highest first week sales with 198,000 units moved. Cole comes along and crushes those numbers – 2014 Forest Hills Drive sells 354,000 copies in its first week, snatching the crown from Nicki and earning Cole his third number one alum.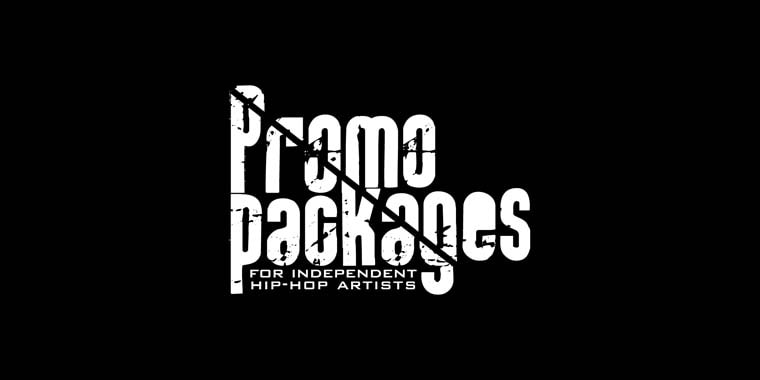 Within a few weeks the album had been certified gold and fast forward a little under a year later and 2014 Forest Hills Drive is officially Cole's first platinum album.
I believe in the music. I don't have to beg you. I'm grateful to have a fan base now that believes, and hopefully they love the album.
J. Cole
In an era where rappers don't go gold, Cole selling one million records with a few months is incredible. Add to the fact that the album was hardly promoted, didn't have any guest appearances or any hit singles, and you realise just how powerful a fanbase Cole has built over the years. 
From the beginning, Cole's strategy for success was always a simple one – drop quality music and engage with his fans:
I worked my fan base and put out free music and toured for two years, that's how. Every album I sold wasn't because of a hit song. The single didn't do the work; my fan base did.
J. Cole
Instead of trying to create radio hit singles, Cole focused on slowly building his fanbase. Whether it was by throwing free concerts, participating in engaging discussions on reddit, giving honest and lengthy interviews or hosting listening sessions at his house – Cole always had his fans as a priority. 
By building a loyal fanbase, Cole didn't have to worry about hits to sell records; he just had to focus on making the music he wanted and touring as often as possible, knowing that the fans will be there to support him. 
It's the same reason why Chance The Rapper and Nipsey Hussle are so successful as independent artists. Like Cole, both these rappers focused on grassroots marketing, quality music and regular touring. 
Ask yourself this question – as an independent artist, would you rather be Iggy Azalea or J. Cole? Both of them are very successful in their own way – Iggy has a number one hit single which means she has a larger platform whereas Cole has a more dedicated fanbase.
For me, I would always pick Cole. If you're Iggy, you're constantly trying to recreate the magic that was "Fancy" and if you don't connect, your next album will very likely be a flop. If you're Cole though, as long as you continue making quality music that appeals to your core fanbase, his supporters will keep him successful for years to come. 
I want to be a great artist first, and as good of a businessman as I can be without taking away from my art form.
J. Cole