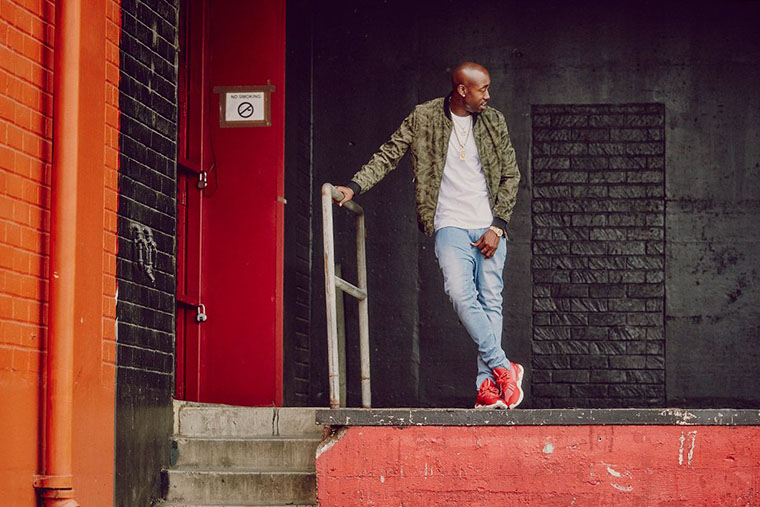 For Gangsta Gibbs, there's only one way to success in this rap game – the independent route. With a over a decade's worth of grind time in the industry, Freddie Gibbs has amassed a ton of experience that enabled him to navigate these treacherous waters on his way to commercial and critical success.
Freddie Gibbs doesn't do record deals with a label. We're gonna do a partnership if we do some shit. We're gonna be partners.
There's a reason why Freddie Gibbs is one of the top independent hip-hop artists in the game today. For him, it's all or nothing. Gibbs is banking on this independent lifestyle to feed his family now and for plenty more years to come.
Born and raised in Gary, Indiana, Freddie Gibbs was actually signed to Interscope Records in 2006 and recorded his debut album under the label. But during that tumultuous period in the music industry, Interscope management shifted and Gibbs was promptly dropped.
When I first came to the rap game I was real naive because I got signed so early. I was only 21, 22 years old, and I had only rapped for about a year.
Picking himself up Gibbs got on his mixtape grind, dropping acclaimed projects like The Miseducation of Freddie Gibbs and Str8 Killa that created a buzz from the ground up for the gruff voiced rapper.
Gibbs caught the attention of Young Jeezy who signed him to Corporate Thugz Entertainment, Jeezy's record label distributed by Atlantic Records. At first it seemed like a perfect fit; Jeezy had enough sway in the industry to elevate Gibbs' hardened street raps to a wider audience.
Under CTE, Gibbs dropped a number of dope records like Lord Giveth, Lord Taketh Away and Baby Face Killa. But things didn't last long with Gibbs and Jeezy. When you have two headstrong, natural born leaders like Gibbs and Jeezy, it's difficult to maintain a working relationship where one person plays the role of boss.
Getting on his independent grind
After splitting with CTE, Gibbs started focusing on building up his own record label, ESGN (Evil Seeds Grow Naturally). With a distribution deal with Empire Distribution, Gibbs dropped his debut album, ESGN, on June 20, 2013 as a first step in rebranding himself as an independent rapper. 
In this day and age, it has never been easier to succeed as an independent hip-hop artist. Even though the market is oversaturated with music, the online channels and marketing tools available now enable indie artists from all over the world to build a core fanbase and make money, provided they're willing to put in the time and effort.
Gibbs is one of the prime examples in the independent scene who has built up his fanbase and is now able to make money by catering to them – through record sales, streaming, merchandise, festival touring and plenty more revenue streams.
I want to develop an independent machine, like Tech N9ne. I want to do what he's doing with my brand of music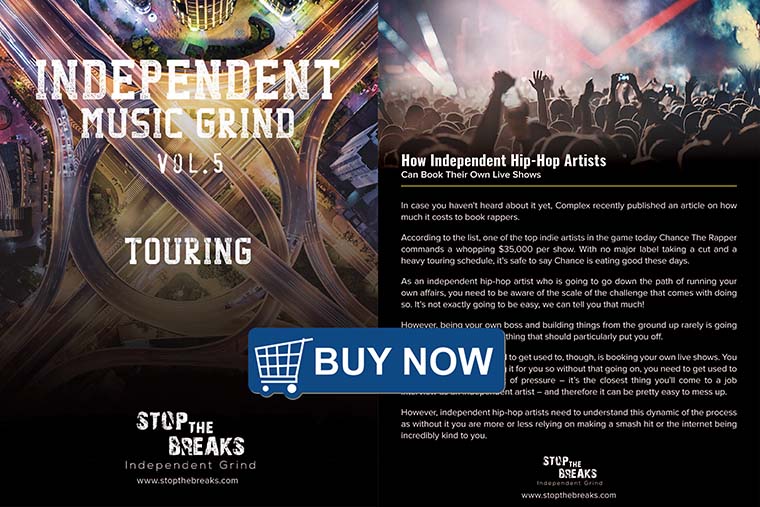 Independent creative control
For artists with a vision and no interest in getting radio play like Gibbs, the number one benefit of being independent is the total creative control they have over their music. When an artist has 100% creative control, they can stray away from what's trending in the mainstream and take risks that excite them. 
Can you imagine Gibbs linking up with Madlib and putting out Piñata while still under Jeezy's CTE? I can't. With no pressure on first week sales numbers and moving units, Gibbs can make the music he wants and the sort of music his fans love. 
Piñata debuted at number 39 on the Billboard 200 chart, selling 9,000 copies in the first week, which would have been disappointing if Gibbs was on a major label – but do you think he cares about those figures?
I'm gonna make money off this shit I made with Madlib for the rest of my life. A millionaire off one record.
Gibbs has 100% creative control over his craft which means he can do a totally left field project like Piñata with Madlib or drop a gritty masterpiece like Shadow of a Doubt whenever he wants. There's no label delays or anything holding Gibbs up from dropping new music – it's just him making music and giving it to fans on his own timeline. That's control. 
Diversified revenue streams
The main reason why Freddie Gibbs is able to make the music he wants without any concern for record sales or radio play is because he primarily makes his money outside of selling music.
Touring appears to be his main source of income, but even outside of live performances there are also additional revenue streams like the royalties he makes from publishing and licensing, merchandise, features for other rappers and plenty more. 
I'm gonna get money like this for the next 20 years. I'll be at these festivals and Europe and American tours for the next 20 years of my life.
Let's not get it twisted – being an independent artist takes hard work and dedication (shout out to Floyd Mayweather). That lifestyle isn't for everyone. Freddie Gibbs is successful because he's simply one of the hardest working independent rappers right now. 
Just to hear Gibbs explain it for shooting a music video – he had to be responsible for picking up the director, getting the video equipment, making sure the visuals are shot right, the video treatment is all good, go to the studio, pay the bills and also perform. But Gibbs is up for the challenge. 
I been on tour with guys like Tech N9ne and I looked at him and I was like, "Man, if he can do this, then I can definitely do it."
It's a challenging grind day after day with no breaks which means some artists just aren't cut out for this independent route. But the ones who are cut out for it, the ones who thrive on doing everything – creating the art and handling the business – they're the ones who are going to be making a lot of money long term.