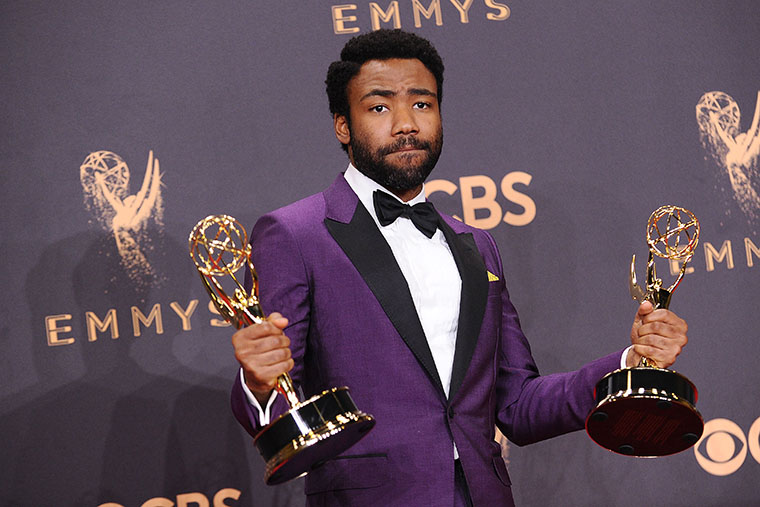 Donald Glover is building his own world and everybody else is just living in it.
The rapper, singer, producer, actor, director, screenwriter and comedian (just to name a few of his talents) has been steadily hitting new levels of success every year.
Just in the past few years, Glover has dropped the multiplatinum, Grammy-nominated "Redbone;" created, written, directed and produced the Golden Globe winning show Atlanta, named in Time's 100 Most Influential People in the World and casted as Lando Calrissian in Solo: A Star Wars Story.
If this wasn't enough already, Glover went ahead and broke the internet with "This Is America." Released on May 5, the single has sparked global conversations about race and violence in addition to debuting at number one on the Billboard Hot 100. Glover knocked Drake's "Nice for What" off the top spot and became his first number one and top ten single in the US.
Freedom is responsibility. This idea that the only thing stopping you is your own imagination–that's beautiful, but you still need structure, you still need boundaries, even if you're making them yourself.
Watching Glover's rise to the top of the entertainment world now, it's hard to imagine him struggling to find acceptance when he initially crossed over from TV and comedy. But Glover's long and steady grind in the music industry is exactly why independent artists should be studying him as they work on building their own fanbase and brand.
Here are some of the key marketing and branding lessons independent artists can learn from Donal Glover.
I feel like if we're all going to die soon, like we feel we are, I only want to make dope shit. I want something people can look back on and see what they were doing.
Independent artists: learn how to build a fanbase and make money from your music. 
Self awareness
The most powerful weapon an independent artist can have in their arsenal during their grind in the music industry is self awareness.
For an artist to successfully and genuinely market their music, they need self awareness of who they are as a creator, what their brand entails and what they want to achieve with their music. If you don't have self awareness, there's no way you'll be able to figure out your strengths and weaknesses, and as a result, you'll just be caught in a hamster wheel your entire career.
Glover as an entertainer has been self aware his entire career. He's never tried to put on a front or pretend to be somebody he wasn't.
"After Tupac and Biggie died and Jay-Z took over, there was this idea that you had to be from the streets to be a rapper – people like the Pharcyde and KRS-One just disappeared. You had to be a hustler, and I'm no hustler," Glover said in an 2011 interview with The Guardian.
I'm not gonna beat Drake ever, I'm not that cool. I'm not gonna be smooth or cool, but I know I'm more imaginative than all these niggas. I've known that as a kid. I have more weird experiences to draw from.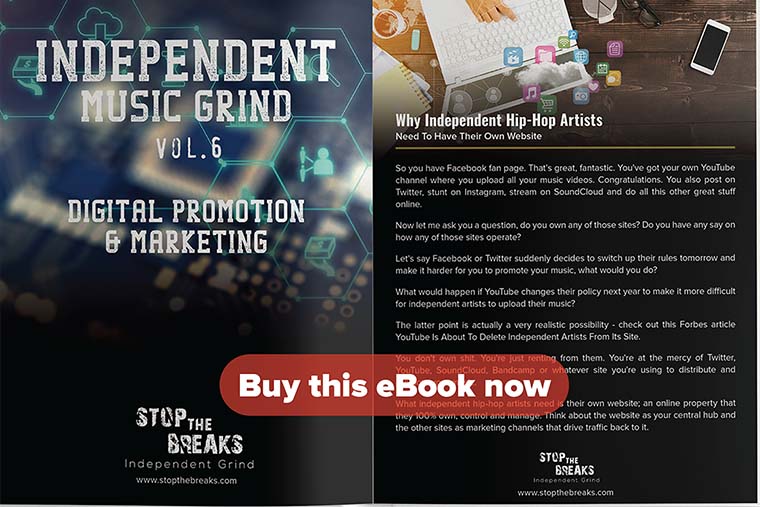 Pursued his passions
I have a laboratory and I make stuff and put it out when I want.
The number one factor that has enabled Glover to achieve these amazing heights of success is not letting anyone tell him that he couldn't do something.
Donald Glover may very well be the most talented, multifacted artist of his generation with a career spanning comedy, rapping, singing, television and movies; but there was a chance the world wouldn't have found out if Glover had let people block his way to the top.
From writing on NBC sitcom 30 Rock to standup comedy to becoming a rapper to creating his own television show, Glover has time and time again risked security and stability to pursue his passions.
As independent artists, if you are committed to becoming full-time artists and dedicating your life to making music, you need to pursue your passion with a laser beam focus and ignore all the doubters.
I'm gaining people's trust. Every one of those roles is a step that brings me closer to doing the things that I want to do, on my own terms.
Embrace multi-platforms and technology
Glover's stellar capacity to use multiple platforms and wide ranging technologies to channel his art has been a criticial reason for his success in today's digital era. Wired wrote in their 2017 profile of him, "Glover was early to the multiplatform artist party. All of his projects intersect in strange, intertextual ways."
A lot of art is a dance you do with your audience. You're playing off the vibes, the wavelengths, the algorithms that your audience is giving you.
As part of his promotional strategy for Awaken, My Love!, Glover created and delivered a revolutionary live show experience for his fans which included:
an exclusive Pharos app with tickets locked to the owner of the device
an innovative set which consisted of a giant white dome in Joshua Tree, California
advanced animation created in partnership with Microsoft
To be successful in today's digital world, independent artists need to fully embrace the platforms and technologies available to them. Whether it's creating your own website to distribute your music, putting your music on Spotify to cater for your streaming audience, or launching your own podcast – there are plenty of channels out there for independent artists to get in front of their audience.
Surround yourself with the right team
As independent artists, building the perfect team with the right people around has always been fundamental to success.
Whether it's working with his longtime collaborator, Ludwig Göransson, on "This Is America," writing with his brother, Stephen Glover, on Atlanta, or working with Hiro Murai on his music visuals, Glover has always surrounded himself with close collaborators who share his vision.
If you're building a team, bringing on skillsets like marketing, tour promoter, manager, graphic designer, etc., then you need to hire the right people who understand what you're trying to achieve with your career and share your vision.
Independent artists: learn how to build a fanbase and make money from your music.