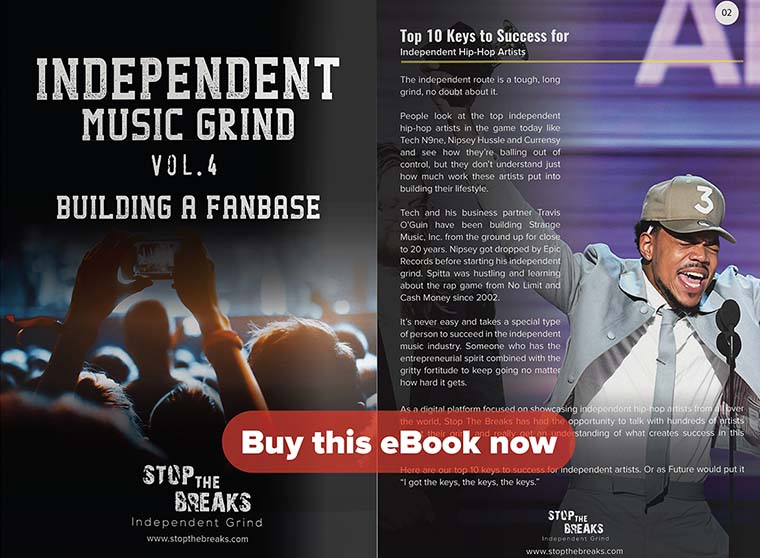 After the overwhelming success of our first 3 eBooks, Stop The Breaks is proud to announce the launch of our latest eBook: Independent Music Grind Vol. 4 – Building a Fanbase.
For any artist, independent or major, building a fanbase is arguably the most important thing they need to do to be successful. It's what separates artists like J. Cole, Logic, Kevin Gates and Chance The Rapper from the rappers you've never heard of before.
Building a fanbase is what will help you make money as an independent artist – your loyal, core fans will support you by streaming or downloading your music, coming out to see you perform live and buying your merchandise.
But it's not easy. Building relationships with your listeners, turning them from an audience member to a fan takes time, patience and real engagement.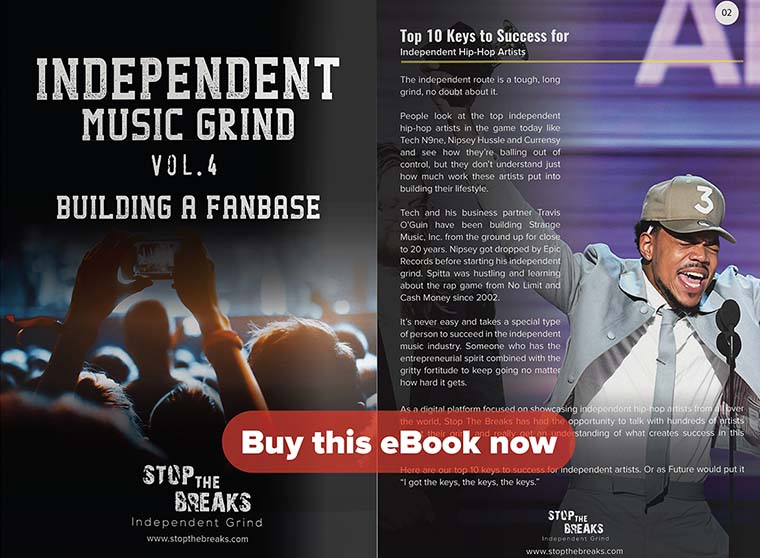 Vol. 4 is designed to teach independent hip hop artists grinding around the world how to properly build a fanbase that will support them for the long-term. In this eBook, we cover:
The keys to building a fanbase,
How you can target your local fans,
Building fanbases in different cities
How to build a fanbase using offline methods
And plenty more!
You can learn all this for $19! Buy Independent Music Grind Vol. 4 – Building a Fanbase now.