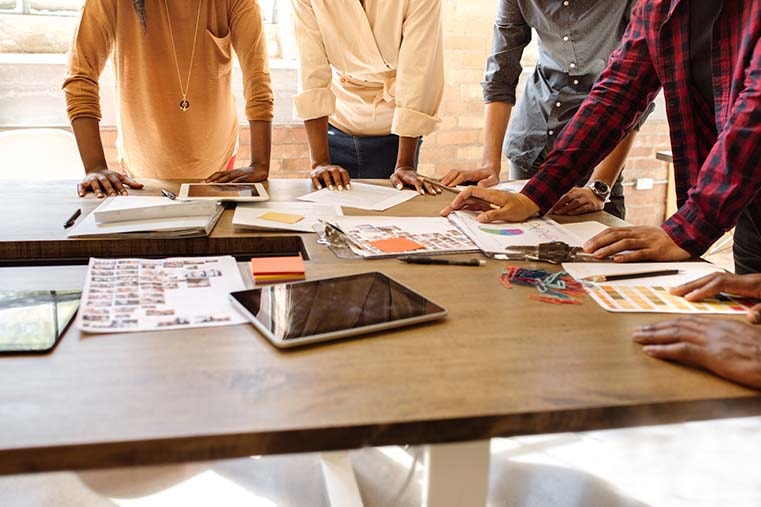 Out of all the aspects of an independent artist's recording career – creating the music, distributing, touring, merchandise, etc. – promoting and marketing their content effectively is perhaps the least understood element.
Which is why there are so many fake promoters with shady promises and false guarantees. These vultures are taking advantage of the fact that not all these artists understand how effective marketing works, so they sell them promo packages that deliver fake numbers that provide no real value to their artist's brand.
Fuck that shit.
Stop The Breaks is a digital marketing and promotion platform and our main goal here is to empower independent hip-hop artists grinding around the world. That's our first and foremost priority.
This is why we have so much free content available on our website, covering topics such as:
We're providing independent artists with as much knowledge as possible so they can educate themselves about the music business and learn how to perform as many of the tasks required as possible.
After the artists have read the articles and are interested in taking their promotions and marketing game to the next level, they hit us up to see how we can take their career further.
Stop The Breaks' promo packages are based on pushing both an artist's music and their brand. It's not just about posting up music on our website and social media. We specialise in brand building, not music posting.
Our packages typically include website placements, homepage banners and interviews, as well as consistent promotion across all our social media channels.
The focus is pushing the artist's brand, telling their story, showcasing their creation process and discussing their influences so their fans can understand more about them.
There hasn't been a better time than now to be an independent artist. With all the cheap recording software to make your music, online platforms to distribute your content, social media networks to expand your reach; being independent in 2016 can be a very sustainable and profitable path, provided you're willing to put in the long hours to reach your goal.
Why do you think Chance The Rapper has turned down every major label deal he's been offered in favour of grinding it out independently?
Why do you think Yo Gotti is balling harder than 99% of the rappers with hit singles?
Why do you think Tech N9ne spent 20 years building up an independent music empire?
If you have the entrepreneurial spirit and work ethic; being independent is definitely the path for you. Put in the hard work and you'll reap the rewards. It's all about consistency and dedication to your craft. Hit us up to get started on promoting your brand and music!