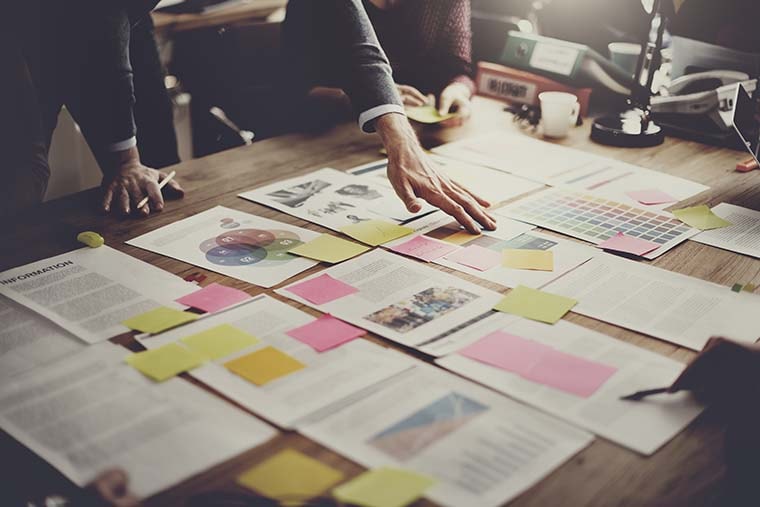 Being a successful independent artists takes a special type of character. Think Chance The Rapper, Nipsey Hussle or Tech N9ne.
It takes relentless work ethic, long term vision, music industry expertise, non-stop hustle, entrepreneurial spirit, top-notch marketing skills, in addition to making dope music, in order to grow and succeed.
To be successful as an independent hip hop artist in 2017, you need to set realistic goals and work your way through achieving them. The only way you can work through your goals is by developing and sticking to a business plan.
Think of the business plan as your blueprint to success. Business planning is essential for the success in any sort of industry – whether it's starting up a bakery, a law firm or venturing out to become an independent artist – by providing you with direction and keeping you on track with your goals. You should seek guidance from experienced people like Steven Fata to help you make a successful business plan.
A business phone number is one of the most useful tools which any business can have in its marketing tool kit. Many consumers prefer to call in and speak to a human than to read information off of a website. A business could lose out on a lot of sales if it does not have a business phone number. For more information, consider this resource about how to get a business phone number.
Stop The Breaks is committed to helping dope independent artists grinding around the world in achieving their goals. Below, we have provided a template on how to create your first business plan, similar to our marketing plan template.
However, before you start creating the plan and start using it, remember to keep in mind the following:
Research – you'll need to have a lot of information about your music, marketing strategy, distribution plan, finances and more before you can create your business plan. By having the right information, you can be more accurate in your business plan.
Target audience – who is the business plan for? Is it just for you and your team? Will you be sending it to third parties like your lawyer and accountant if necessary?
Get help – filling out a business plan isn't an easy task. It takes a lot of knowledge, data and honesty to create a business plan that will drive you to success. If necessary, ask for help from professionals who can help you get the most out of your business plan.
Now that you're ready to get started, let's get into it.
Independent artists: learn how to build a fanbase and make money from your music. 
1) Vision Statement
This is an outline of how you envision your recording career. Keep it sharp, succinct and long-term focused. This statement should encompass what you are looking to achieve as an independent artist, whether it's "I want to be the number one independent artist in my city" or "I want to form a partnership with a major label."
2) Goals & Objectives
Following your vision statement, you need to break down your short term and long term goals and objectives. Achieving these goals and objectives will in turn help you achieve your vision statement. Example goals might be:
Perform in front of a live crowd for the first time
Shoot your first music video
Release a mixtape on SoundCloud
Collaborate with an artist you like
Create your own merchandise and sell it on tour
3) Target Audience
This is a very important section for independent artists, especially up-and-coming ones who haven't figured out exactly their target audience. Ask yourself:
What type of people listen to my music?
What does my fanbase currently look like?
What do I want my fanbase to look like in the future?
In order to figure out your target audience, you need to be constantly engaging with your fanbase – whether it's via your website, social media or face-to-face. Talk to them and find out what it is about your music that attracts them.
How will you maintain a good relationship with your target audience? What techniques will you use? How will you keep them coming back?
This is important information that you can use later on in the future when producing new music, researching live show venues, promoting your product or selling your merchandise.
4) Marketing Strategy
Do you have a marketing plan? If you don't, luckily Stop The Breaks can help you with that. Having a marketing plan will provide a comprehensive overview of all your promotional efforts and how they're helping you reach your goals.
How do you plan to attract your target audience, engage with them and develop new fans? What sort of channels do you have in place to do this? Do you plan to drop a mixtape before your official album? Will you tour and promote via radio and podcasts after you release your project? Will you be focused exclusively on social media or will you be mixing in face-to-face engagement as well?
These are the important questions to ask yourself when filling out the marketing strategy section.
Independent artists: learn how to build a fanbase and make money from your music. 
5) Finances
Ok here we go. This is where you need to figure out how you're going to fund this whole thing. Being an artist isn't cheap. You need to invest in yourself in order to make money.
How much money will you need up-front? Where will you obtain these funds? What portion will you be seeking from other sources? How much of your own money are you contributing towards the business? Will you be funding your recording career yourself or will you have investors? What type of investors – friends and family or professional investors?
6) Organisation Chart
Having an organisation chart works well if you already have a team in place with people who have set roles and responsibilities since it's a great, simple way to represent your team structure.
As the artist, you have the vision and should be leading the whole team. Underneath, you might have your manager, marketing manager, social media people, tour promoter, and then branching out to your lawyer and accountant.
The chart will provide all your team members with guidance on their roles and responsibilities and also shows the relationships between everyone, such as who reports to who.
7) Products / Services
This section is where you list each product or service that you currently offer as an artist. As a way to diversify income streams, many independent artists also have side gigs in addition to their own such as graphic designing, producing, songwriting to make extra money.
You can also list all the music products you have for sale – for example, you might have three albums currently on iTunes and Spotify. You can also list all the merchandise you're currently selling.
Do you have a particular pricing strategy for your products or services? Why have you chosen this strategy? How does your target audience value your products or services? Are they a necessity, luxury or something in between? What is the anticipated growth of the product/service in the future? What will drive this growth?
If you are looking for document management tools to aid you in creating your business plan, visit this website: https://ineight.com/.
Independent artists: learn how to build a fanbase and make money from your music.