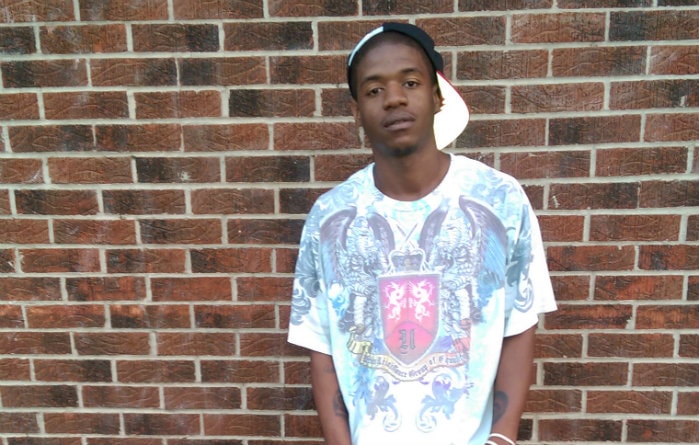 Bio: What's good I'm Damien, Im a Chicago Hip Hop songwriter and recording artist. I was born in Kingston, Jamaica and raised in Chicago, Illinois. Growing up in Chicago is hard for any kid but for me or was harder because of my background and trying to adjust to new situations.
I grew up without a father so I gained most of my knowledge and experience in the streets along with my friends. As I child I dreamed of playing sports but at a very young age I was always drawn to music. At the age of 13 I started getting more serious about doing music and by age 15 was all in.
Writing song after song and laying verse after verse until I found myself musically was the best learning process I ever went through and now years later I can say that I'm proud of myself for never giving up and staying focused on what I love the most in life which is my music.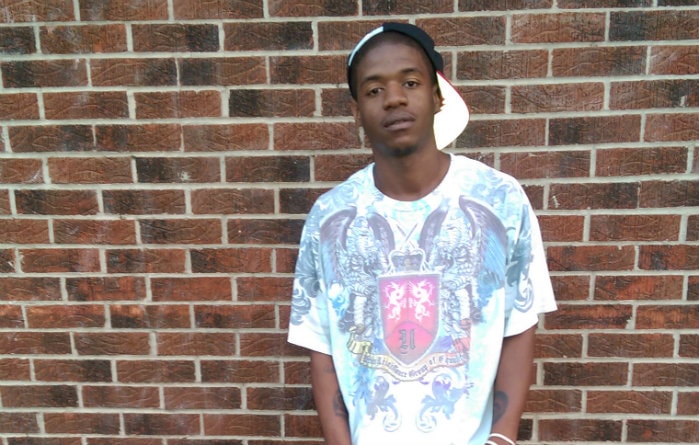 1) Do you remember the moment you wanted to be a hip-hop artist?
The moment I wanted to be an hip-hop artist was music inspirations and also when I realized that I was able to create something that could make people feel and think and vibe a certain way and create stories from my personal experiences that others can relate to.
Everybody got their own story to tell from personal experiences to things they seen or been thru and I decided to tell mine when I know I can put it in a form where people can listen and feel it and still enjoy it at the same time.
2) What was it like creating your latest project – Deep Nights?
Creating my last project was the best experience I've had. I appreciate it so much because of the hard work and patience it took to complete a project that I knew was immaculate and ready for release.
Picking the right beats, making sure my rhymes on point and coming up with concepts and structure for the songs is what inspires me to broaden my creativity and that what I did with "DEEP NIGHTS".
3) What are you trying to achieve with the project?
With this project I just wanna achieve the more exposure and awareness to my musical ability and what I'm able to do as a recording artist and songwriter. This album shows that not only I've been doing this but that I'm more than capable to hold my own musically with any other artist in the industry ya feel me.
4) What are your thoughts on staying independent or signing to a major label?
It's funny because when I was younger back in the day I wanted to sign to a major because of the record labels I was inspired by like Cash Money and The Diplomats.
As I got older I've been more and more leaning towards being an independent artist and being more hands on with my music, my business, and my creative process and control.
Yeah there are certain things a major label can do for my music career but a major label also have a lot of artists to think about whereas if I'm independent the main focus would be myself and my music.
5) How do you feel about the independent hip-hop industry right now?
Nowadays there is a lot of independent artists doing well and it feel good as hell just knowing that your own hardworking still can pay off if you keep at it.
It seem like back in the day a lot of artists needed major labels but now being independent is the best way to go due to so many ways you can promote yourself and music.
A lot of artists are doing real good promoting themselves on social media dropping projects and doing shows making more profit than they would with a major label so I think being an independent artist can have a positive outcome in many ways.
6) As an independent hip-hop artist grinding it out, what sort of promotion and marketing are you doing to stand out from the rest?
Right now I'm really just trying to promote this album as much as I can as far as really using multiple social media platforms to my advantage, shooting music videos, pressing of physical copies, hitting the streets and hitting the clubs.
I'm doing stuff like printing up shirts, merchandise, wristbands, doing interviews just any little thing that could gain attention wherever and also just putting out the best quality music that people want and that people should hear. Even platforms like Stop The Breaks is a good way for artists to get that promo we need.
7) How do you currently make money as an independent artist?
I think I've grown as an artist in a lot of ways and it's crazy because when I was younger I thought I was where I needed to be as an artist and then as time goes on and I keep finding out that it's so much more that I could do.
So much more progress that I can make as an artist and Ive made those progress over the years from from raising my lyrical skills to my lyrical content, my delivery, mods sound my voice my tone and my mental state because mentally your mind gotta be right for you to be where you want to be creatively.
As I grow I go through more things and I see more things which enables me to write about more stuff and have more content to write about and just keeps me evolving everyday musically.
8) How do you feel about hip-hop today?
I feel Hip Hop today good as far the new music and the volume of music that is being put out but it's different because back in the late 90s early 2000s artists were very creative and took the time to actually make a great song.
Nowadays some artists just put stuff together and put it out with no thought put into it. But there are new artists that make very good music and we still have lyrical artists as well so it's kool to have both.
It's good to be able to listen to something to vibe to and feels good and it's also good to listen to something that makes u think as well so it I fuck with it.
9) Which independent artists in the game today do you look at for inspiration?
There are artists I look up to today. I really look up to Young Thug because of his music creativity, and his work ethic. He always consistent with his music and I respect that shit.
I look up to Kendrick Lamar too cause he speak for a lot of people through his music and I can relate to a lot of the things he talk about. I like Drake too because every time you think Drake can't get no bigger just get bigger and bigger ya feel me and that he's super creative and he just musically he's just super talented and you could never deny his musical intelligence and diversity so I definitely fuck with Drake and Future.
I like future because he's another one that's real consistent too when it comes to making songs and Fetty Wap also he real consistent too when it comes to making songs and putting that melody behind them hot beats.
10) Who are your top 5 rappers dead or alive?
My top 5 favorite rappers. I'm gona start off with Eminem to me he the best rapper to ever lived. Cam'ron because of his lyrical style and rhyme pattern. T-Rock because of his lyrical ability and energy.
Lil Wyte because of his energy and his vibe and he lyrics and delivery and Lil Wayne cause I was a fan since "Tha Block Is Hot" and to see where he at now its amazing to watch the growth of him musically.