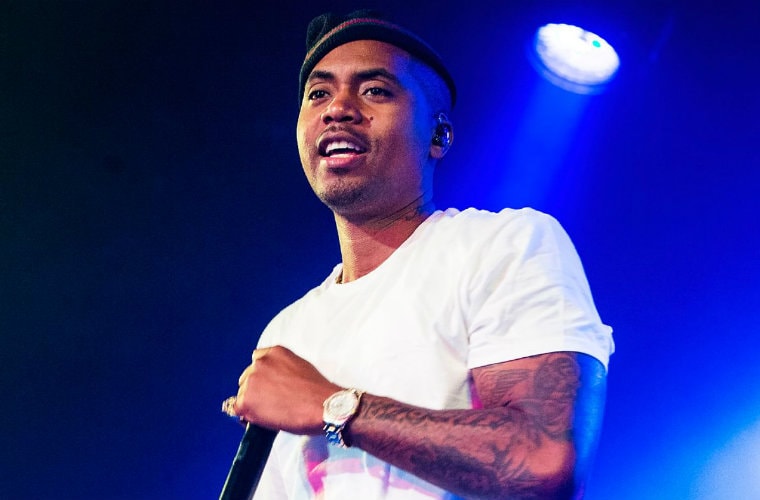 In part 4 of the 50 greatest rappers of all time, Stop The Breaks looked at a range of rappers, including Kool Moe Dee, Ice-T, Redman, Black Thought, Scarface, Chuck D, Common, LL Cool J, Kool G Rap and Ice Cube, and what made them the best to ever do it.
So here we go, Stop The Breaks looks at part 5, the final count down of the 50 greatest rappers of all time.
Independent artists: learn how to build a fanbase and make money from your music. 
10. Andre 3000 – Greatest Rappers Of All Time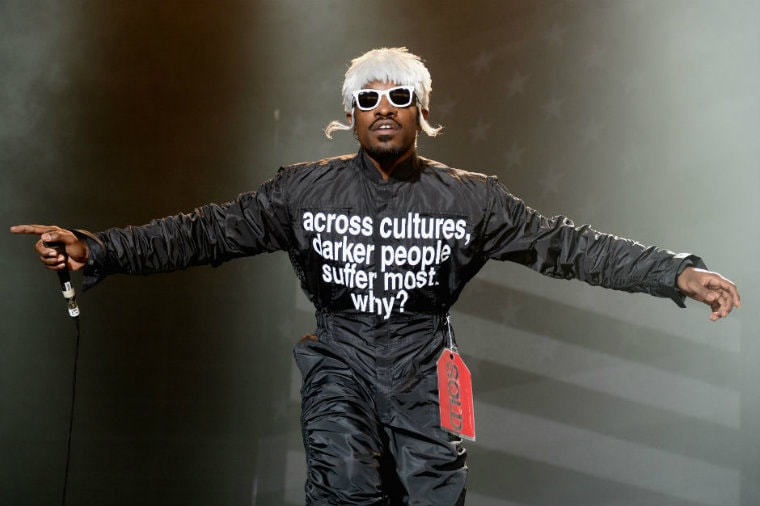 Discography: Southernplayalisticadillacmuzik (as OutKast) (1994), ATLiens (as OutKast) (1996), Aquemini (as OutKast) (1998), Stankonia (as OutKast) (2000), Speakerboxxx/The Love Below (as OutKast) (2003), Idlewild (as OutKast) (2006)
Don't discount the man just because he tends to sing or act rather than rhyme these days. Andre 3000 is a whirlwind on the mic and has become the premier scene stealer on guest appearances these days. No-one has been able to attack a track so stylishly and consistently grab the spotlight like Andre has over the past couple of years.
Whether he's decrying music downloads ("What a Job"), advocating commitment ("International Players Anthem") or just plain ripping up the mic and putting other great rappers to shame ("Royal Flush"), Andre 3000 has become the Busta Rhymes of this era.
Is there any surprise MTV listed him fourth on 2007's Hottest MCs in the Game, based solely on featured spots?
But even before he was tearing up guest appearances on a routine basis, Andre along with Big Boi turned OutKast from a relatively obscure Southern hip hop duo to one of the most critically acclaimed and commercially successful musical acts ever.
Thanks in part to Andre's eccentric lyrical performances and eclectic rhymes; Southernplayalisticadillacmuzik, ATLiens, Aquemini and Stankonia are all certified classics in my books.
Consistently out there with his totally original rhymes, off-beat flow, spit-fire delivery and always charming subject matter, he makes everybody else look old school.
Hailing from a different planet altogether, Andre 3000 is a space alien, originating from a world built out of rhymes and beats and he's blessed us humans with his artistic genius. Let's hope he stays forever.
9. KRS-One – Greatest Rappers Of All Time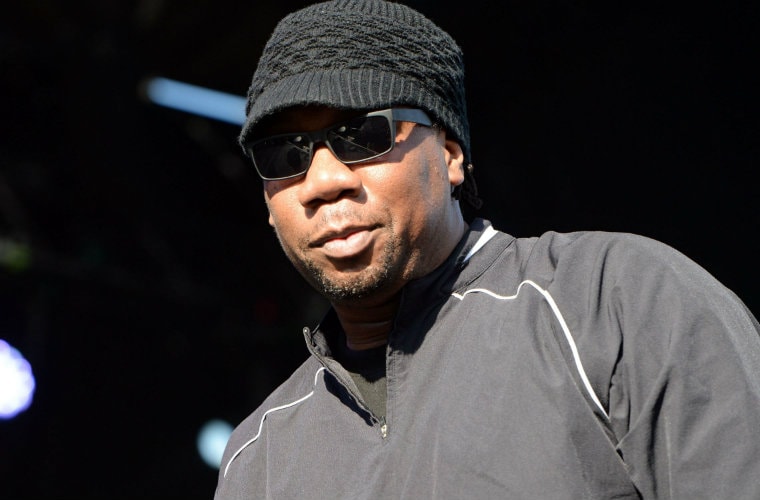 Discography: Criminal Minded (as Boogie Down Productions) (1987), By All Means Necessary (as Boogie Down Productions) (1988), Ghetto Music: The Blueprint of Hip Hop (as Boogie Down Productions) (1989), Edutainment (as Boogie Down Productions) (1990), Sex and Violence (as Boogie Down Productions) (1992), Return of the Boom Bap (1993), KRS-One (1995), I Got Next (1997), The Sneak Attack (2001), Spiritual Minded (2002), The Mix Tape (2002), Kristyles (2003), Keep Right (2004), Life (2006), Adventures in Emceein (2008), Maximum Strength (2008), Back to the L.A.B. (Lyrical Ass Beating) (2010), The BDP Album (2012), Hip Hop Lives (with Marley Marl) (2007), Survival Skills (with Buckshot) (2009), The Just-Ice and KRS-ONE EP Volume #1 (with Just-Ice) (2010), Meta-Historical (with True Master) (2010), Godsville (with Showbiz) (2011), Royalty Check (with Bumpy Knuckles) (2011)
Jay-Z and Common may have some of the best resumes in the rap industry but don't count out KRS-One just yet. Just on the strength of his Boogie Down Production albums (Criminal Minded to Sex and Violence) would be a phenomenal achievement in itself.
But combine that with the Stop the Violence Movement where he gathered some of the biggest names in hip hop at the time for the historic posse cut 'Self-Destruction' plus his solo work and you've got a very impressive body of work.
While KRS-One's '9mm Goes Bang' along with Ice-T's '6 in the Mornin'' became the defining points of gangsta rap, socially conscious rhymes and positive thinking were the hallmarks of the Blastmaster's teachings.
With a booming voice, a fearsome mic attack, relentless rhymes and precise logic, KRS-One has been dropping knowledge non-stop for over 20 years, and granted, while some of those albums were way below average – there's no denying it, KRS-One is one prolific dude.
If you take everything into account, his Bronx-Queens engagement, his unprecedented run of great albums during the early years, his formidable battling prowess and rhymes that sometimes resemble sermons – KRS-One isn't just of historical significance to hip hop, but also one of the most influential greatest rappers of all time.
8. Big Daddy Kane – Greatest Rappers Of All Time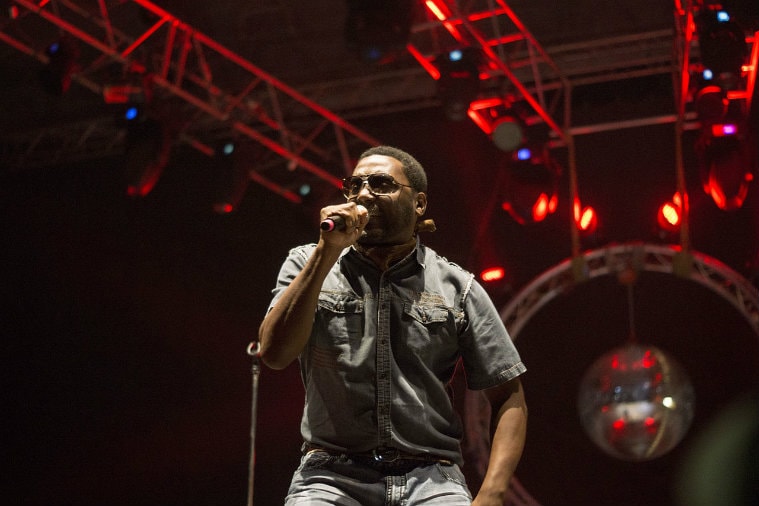 Discography: Long Live the Kane (1988), It's a Big Daddy Thing (1989), Taste of Chocolate (1990), Prince of Darkness (1991), Looks Like a Job For… (1993), Daddy's Home (1994), Veteranz' Day (1998)
Many New York rappers have tried to emulate Big Daddy Kane's Brooklyn swagger, notably Biggie and Jay-Z, but with his trendy good looks, sex symbol status and enormous talent as an rapper – Kane was the reigning king of his time.
Next to Rakim, there hasn't been another rapper who has had a bigger impact on lyricism and moulding the art of rapping into what it is today.
Brag rap, battle rhymes and vicious punch-lines were his specialty and even 20 years removed from its debut, Long Live the Kane is still a lyrical masterpiece. Classic cuts like 'Raw' and 'Ain't No Half-Steppin' still sound ferocious as ever and even today Kane still has the verbal dexterity and powerhouse delivery to throw down with the best of them.
He tore GZA to parts on 'Cameo Afro' despite using a recycled verse, stole the show from UGK on Underground Kingz and has gotten the best of Kool G Rap on a number of occasions. The thing about dudes like Kane and G Rap is that they were such advanced rappers that to this day, you could line any current rapper up against them and it'll be a tough match-up.
Even though he hasn't released an album in over a decade, Kane is undisputedly a master of rhyming; a super lyricist; one of the most potent punch-line kings ever and definitely one of the greatest rappers of all time.
7. Ghostface Killah – Greatest Rappers Of All Time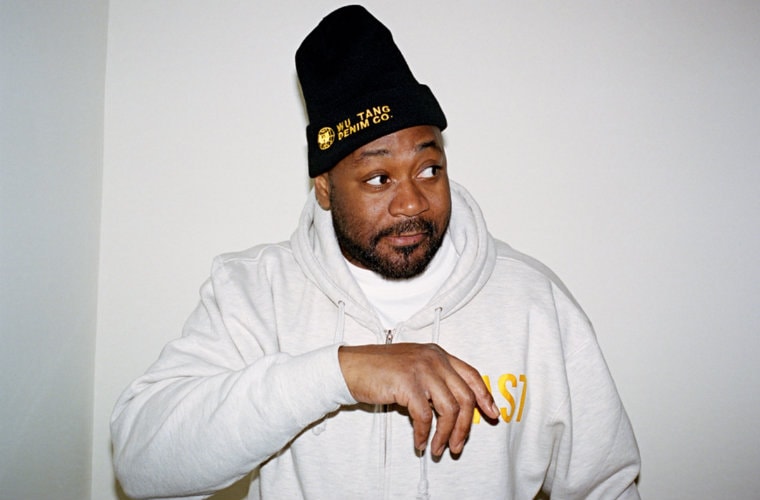 Discography: Enter the Wu-Tang (36 Chambers) (with Wu-Tang Clan) (1993), Wu-Tang Forever (with Wu-Tang Clan) (1997), The W (with Wu-Tang Clan) (2000), Iron Flag (with Wu-Tang Clan) (2001), 8 Diagrams (with Wu-Tang Clan) (2007), Ironman (1996), Supreme Clientele (2000), Bulletproof Wallets (2001), The Pretty Toney Album (2004), Fishscale (2006), More Fish (2006), The Big Doe Rehab (2007), Ghostdini: Wizard of Poetry in Emerald City (2009), Apollo Kids (2010), Twelve Reasons to Die (2013), 718 (with Theodore Unit) (2004), Put It on the Line (with Trife Da God) (2005), Sniperlite (with J Dilla and MF Doom) (2008), Wu-Massacre (with Method Man and Raekwon) (2010), Wu Block (with Sheek Louch) (2012)
Can anyone stop the Ironman of hip hop? Ever since exploding on to the scene with "Ghostface, catch the blast of a hype verse" Tony Starks hasn't stopped putting out quality music on an impossibly consistent basis.
The only Clansman who managed to release a sophomore album that rivalled his debut (or in this case – surpassed), Ghostface has made scene-stealing appearance on other Wu albums as well as being a major character in the Cuban Linx dynasty.
Sporting a vicious, abstract lyrical style, Ghost can nevertheless spin a mean tale when he wants – check the shopping trip gone wrong on 'The Heart Gently Weeps' or the love triangle dilemma on "Gihad."
His high-strung, coke-induced delivery sounds best when delivered over contrasting soul samples and next to 2Pac, there isn't another rapper whose managed to display such a wide range of emotions on record.
From petty drug dealer to hyper-aggressive lyricist; vulnerable mummy's boy to drug kingpin, Ghost has encapsulated everything that means to be human and over the years, has proved why he is absolutely one of the greatest rappers of all time.
6. Rakim – Greatest Rappers Of All Time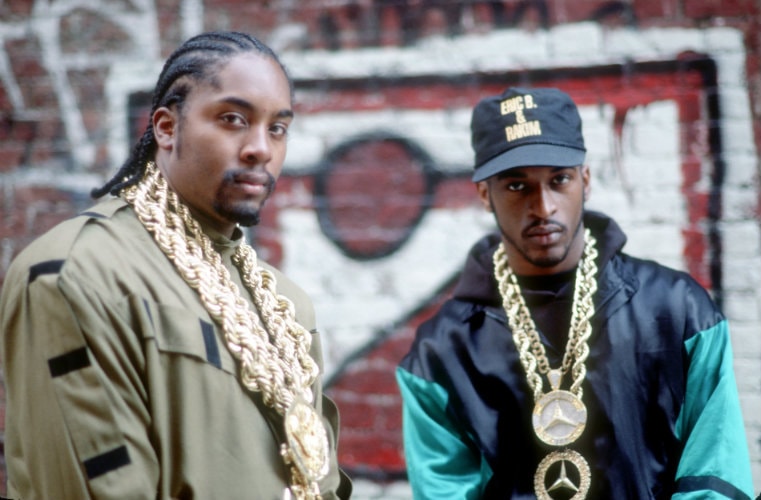 Discography: Paid in Full (as Eric B. & Rakim) (1987), Follow the Leader (as Eric B. & Rakim) (1988), Let the Rhythm Hit 'Em (as Eric B. & Rakim) (1990), Don't Sweat the Technique (as Eric B. & Rakim) (1992), The 18th Letter (1997), The Master (1999), The Seventh Seal (2009)
The closest thing hip hop has ever gotten to God is Rakim Allah – the most revolutionary lyricist hip hop has ever witnessed.
On the strength of that famous opening line – "I came in the door, i said it before, I never let the mic magnatize me no more" – Rakim went on to transform simple rhyme patterns into an intricate art form.
Not content to stick to the rigid structure previous rappers like LL, Kool Moe Dee and Melle Mel were using, Rakim approached lyricism with fresh imagination, delivering his rhymes like a jazz musician plays their instrument – effortless, smooth and without boundaries.
And as groundbreaking Paid in Full was, Rakim upped the notch with Follow the Leader, expanding on his multisyllabic rhymes and displaying a variety of stunning verbal acrobatics.
There have been so many articles and reviews written about Rakim and his rhyme skills, anything I say now would simply be superfluous. Bottom line: Rakim is the most influential and one of the greatest rappers of all time, period.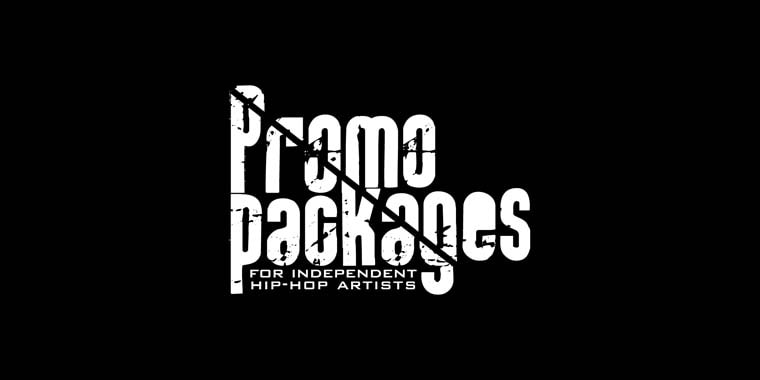 5. Eminem – Greatest Rappers Of All Time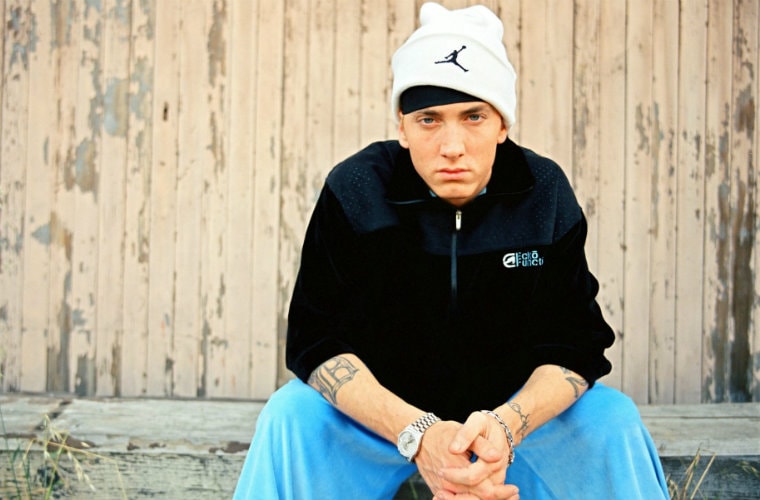 Discography: Infinite (1996), The Slim Shady LP (1999), The Marshall Mathers LP (2000), Devil's Night (as D12) (2001), The Eminem Show (2002), D12 World (as D12) (2004), Encore (2004), Relapse (2009), Recovery (2010), The Marshall Mathers LP 2 (2013)
Judging by rhyme technique alone, there's no doubt about it, Eminem belongs to the very top echelons of super-lyrical rappers. He's up there with the likes of Rakim, G Rap, Kane, Pun and Biggie.
Blessed with a flow that he can vary at any given time and the ability to rap some of the most intricate rhymes ever, Eminem has shown time and time again why he's one of greatest rappers of all time.
Em's writing is some of the tightest I've ever heard and his delivery has always flawless. But even though he perfected the rhyming ability, Eminem went beyond that – separating himself from other lyrical geniuses like Canibus and Ras Kass – and delved deep into songwriting.
Capable of displaying a wide range of emotions and topics – from grief to regret, misogyny to compassion, reverence to rage – Em has crafted some of the greatest records of all time.
Some songs were brilliant jokes where he weaved in themes of morality and comedic elements to achieve satirical effects ('Guilty Conscience'), others touched on complex societal issues ('Sing for the Moment) and particularly hip hop's extensive impact ('Stan', 'Who Knew') while the rest dealt with autobiographical aspects ('The Way I Am', 'Lose Yourself').
His discography is admittedly impressive, but out of the 7 solo albums and 2 group collaborations in 14 years, I would only call The Marshall Mathers LP a true masterpiece. But even then, as a relatively young rapper, Eminem has leaped up to be among the greats in such a short amount of time it's extraordinary.
With so much raw talent, an endless well of creativity and a fiery passion that's rejuvenated him of late – there's no denying it, love him or hate him, Eminem is one of the greatest rappers of all time.
Independent artists: learn how to build a fanbase and make money from your music. 
4. 2Pac – Greatest Rappers Of All Time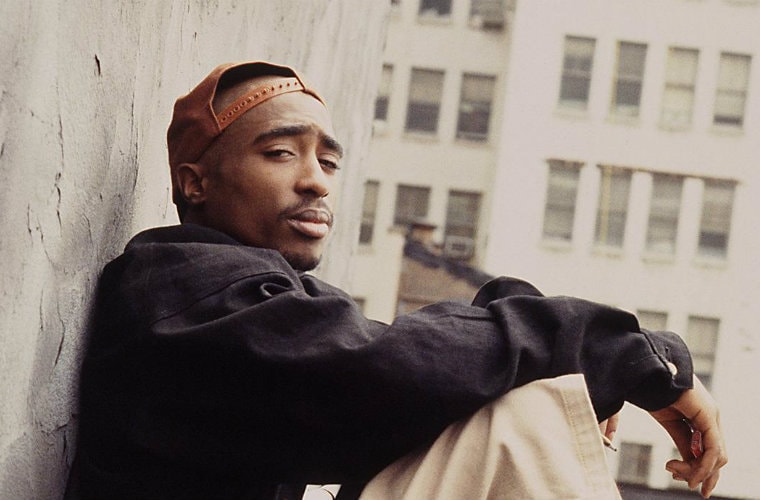 Discography: 2Pacalypse Now (1991), Strictly 4 My N.I.G.G.A.Z. (1993), Me Against the World (1995), All Eyez on Me (1996), The Don Killuminati: The 7 Day Theory (1996), Thug Life: Volume 1 (with Thug Life) (1994)
Of all the rappers on this list, 2Pac perhaps remains the most polarising of all. Some proclaim him to be the greatest rapper of all time, elevating his status from hip hop artist to rap martyr, while others simply disregard him as a talentless thug simpleton.
For me, Tupac Shakur is one of my favourite rappers of all time simply because he's managed to connect with so many people on so many different kinds of levels.
From hell raising social activism to Thug Life; reflective nihilist to West Coast gangster; from 'Brenda's Got a Baby' to 'California Love'; 'Dear Mama' to 'Hail Mary', 'Life Goes On' to 'Life of an Outlaw', 2Pac embodied all facets of human emotion.
And it was the fact that he showed just how human he was; how sometimes he let his emotions get the better of it; how vulnerable and insecure he felt at times – that's what made Tupac the most loved and adored rapper of all time.In his heart, 2Pac was all about making music – what more can you ask from an rapper?
3. The Notorious B.I.G. – Greatest Rappers Of All Time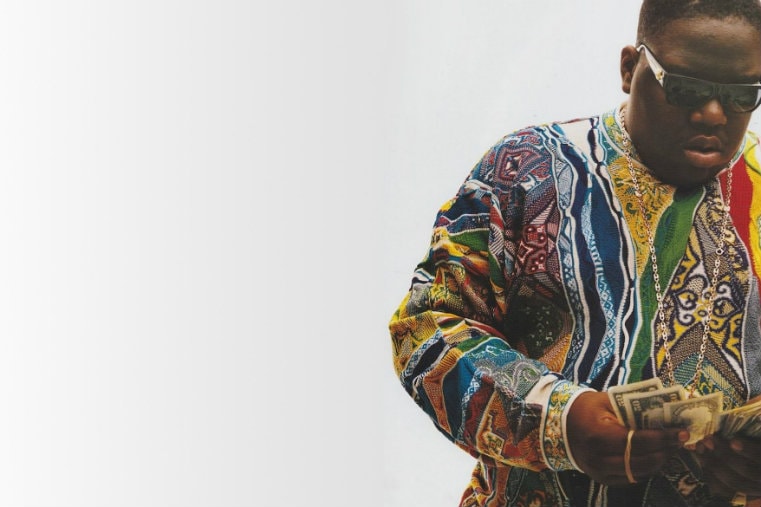 Discography: Ready to Die (1994), Life After Death (1997)
During an interview a few years back, Nas was asked by the audience "Who would you say were the top 2 MC's that put you to the test?" To no great surprise he replied Raekwon and Biggie, dudes who were absolute monsters during the time. I think it's typical of rappers, to this day, to still think of Biggie as one of the greatest rappers of all time.
Every syllable he uttered was like a punch in the face, every rhyme he delivered was like an explosion and that liquid flow of his was just unbelievable. Never bothering with intricate rhymes or overly long words, Biggie stuck to his guns – short, punchy street rhymes – and delivered them more effectively than any other wordsmith at the time (except maybe Method Man).
From 1994 to his death, Biggie was the king of New York, no doubt about it. It was Ready to Die and not Illmatic or any other New York album that brought back the East when the West Coast was dominating.
And while it's thanks partly to Puff's innovative merging of gritty street music with glossy radio hits, make no mistake – Biggie sounded great on any type of beat.
Whether it was over the funked up boom bap of 'Flava in Ya Ear', the venomous Premo-laced 'Kick in the Door' or the slickly-produced 'Big Poppa', Biggie's rhymes melted into any beat and combined with his strong mic presence and cocksure personality he's belongs to the top ranks of hardcore rhymers.
And even though he was known more as a street spitter, Biggie explored a variety of topics throughout his albums, lamenting the loss of a friend on 'Miss U', chronicling his rags-to-riches story ('Juicy'), laying out the politics of the crack game ('Ten Crack Commandments') and narrating his renowned crime tales ('Niggas Bleed', 'Warning').
It's a shame really, his debut was a monumental force in hip hop history; Life After Death was an extraordinarily epic double album and with his sheer and unwavering intensity on the mic, Biggie could have gone to do even more amazing things.
2. Jay-Z – Greatest Rappers Of All Time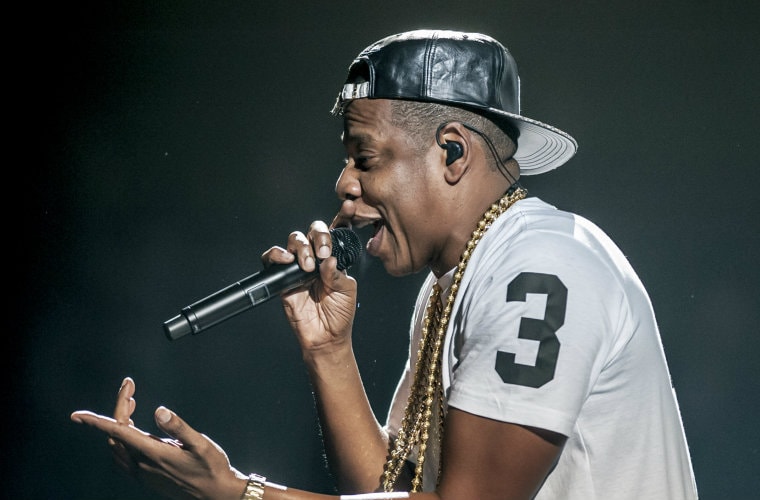 Discography: Reasonable Doubt (1996), In My Lifetime, Vol. 1 (1997), Vol. 2… Hard Knock Life (1998), Vol. 3… Life and Times of S. Carter (1999), The Dynasty: Roc La Familia (2000), The Blueprint (2001), The Blueprint 2: The Gift & The Curse (2002), The Black Album (2003), Kingdom Come (2006), American Gangster (2007), The Blueprint 3 (2009), Magna Carta Holy Grail (2013), The Best of Both Worlds (with R. Kelly) (2002), Unfinished Business (with R. Kelly) (2004), Collision Course (with Linkin Park) (2004), Watch the Throne (with Kanye West) (2011)
To deny Jay-Z's immense impact on hip hop music would just be ignorant. From 1996 to 2014, 12 albums in 18 years; a live release featuring The Roots and collaboration projects with R. Kelly and Linkin Park – let's face it, the dude's a machine. But let's focus on the rapping aspect. For icy cool lyrical swagger, a dexterous flow and captivating openness, Jay-Z's the man.
A pure genius on the mic, he blends wisecracking wordplay with an overwhelming mic presence, effortless rhyme style and an ability to craft radio bangers. In fact, listening to Jay-Z's nimble lyrics delivered with such ease would make anyone think that they could become a top rapper in no time. But they better think twice.
Honing his hard-earned skills while on the street peddling drugs; Jay-Z is renowned for not using a pad and a pen to write down his rhymes – instead memorising his lyrics and going off the top of the dome while in the booth. Hell, even Biggie couldn't push him around on 'Brooklyn's Finest' – Jay-Z managed to match the former rhyme-for-rhyme every step of the way.
From Reasonable Doubt to The Blueprint, American Gangster to Watch The Throne, Jay-Z is one of the few rappers to maintain such a consistent string of albums over the course of his career.
And right now, he's on such an incredible level in terms of his position in the industry. He's comfortably sitting on top of his throne looking down at the rest and while The Blueprint 3 showed signs of stagnancy, he's maintained his advanced skills throughout the years and can still deliver those hard rhymes like he was doing over a decade ago.
1. Nas – Greatest Rappers Of All Time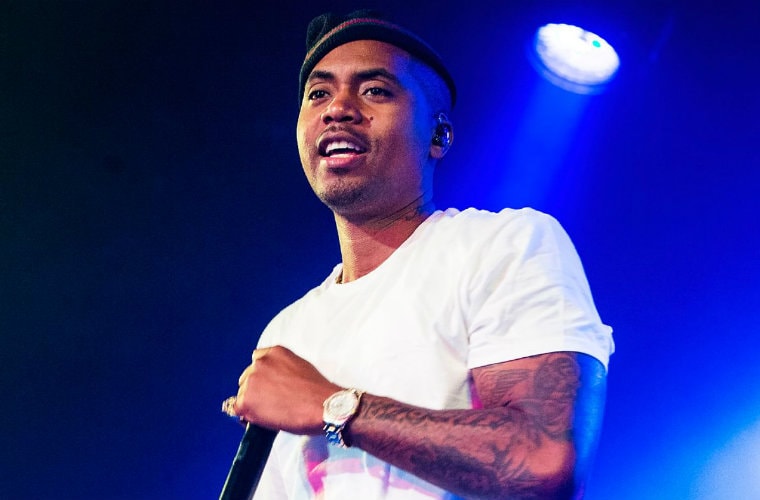 Discography: Illmatic (1994), It Was Written (1996), The Firm: The Album (with The Firm) (1997), I Am… (1999), Nastradamus (1999), Stillmatic (2001), The Lost Tapes (2002), God's Son (2002), Street's Disciple (2004), Hip Hop Is Dead (2006), Untitled (2008), Distant Relatives (with Damian Marley) (2010), Life Is Good (2012)
Nasir Jones, the greatest rapper of all time. It still sounds strange saying it. A decade ago, Nas wouldn't have even appeared in my top 5. Top 10 maybe, but nowhere near number 1.
But then he dropped Hip Hop is Dead, Untitled, Distant Relatives and Life Is Good – and the truth slowly dawned on me. Nas is absolutely the greatest rapper of all time.
As one of the chief New York lyricists since the '90s, Nas has always been an incredible rapper since his debut on wax. But as a hip hop artist, he's grown and matured so much, it's extraordinary.
Granted, he stumbled along the way with his Nas Escobar, Nastradamus personas, but when Nas regained his composure and focus with Stillmatic – he's been on an untouchable level ever since.
Unlike some of his East Coast peers who are trying to relieve past glories (Raekwon), faded away into obscurity (Prodigy, AZ) or resting comfortably on top of the world (Jay-Z) – Nas is constantly pushing the boundaries of rap music.
He decried the state of rap music in Hip Hop is Dead and attempted to make a statement with Untitled and while personally, I thought these two albums suffered from lack of focus, Nas' effort has to be commended.
Back in 1990s New York, while Raekwon was making shout outs to 'Incarcerated Scarfaces', Biggie was threatening to rob pregnant women and Onyx were screaming "give me the money, give me the money" – Nas, and AZ to a lesser extent, was fresh with the optimism, celebrating his adolescence and rejoicing in the fact he's alive.
Illmatic was drenched in the gloomy ghetto views, but while he wasn't blind to the realities of the street, Nas kept an eye open for the brighter side of life. That glimmer of hope he provided to the listeners is what made him such a unique rapper at the time.
Over the years, Nas has shown his amazing songwriting prowess, going on to craft some of the best conceptual pieces ever; from his letter to a prison friend 'One Love' to the genius gun-metaphor ('I Gave You Power') and the brilliant 'Fried Chicken.'
Nas' longevity and consistency speaks for itself, from 1994 to 2010; 16 years filled with dense poetry, fiery battles and captivating tales. Right now, he's in a unique spot, bridging the gap that separates different eras in hip hop music.
Like he did in '94 when he merged the old school boom bap of Large Professor and Pete Rock to gritty 1990s lyricism, Nas is now the bridge the links the Golden Age standard of rhyme technique with today's rap listeners.
A blend of the pioneering rappers before him – Kool G Rap's grittiness, Rakim's mystical aura, Kane's superb technique and Slick Rick's narratives – Nas has gone from a young budding poet scribbling in his notepad to becoming the greatest rapper of all time.
Independent artists: learn how to build a fanbase and make money from your music.