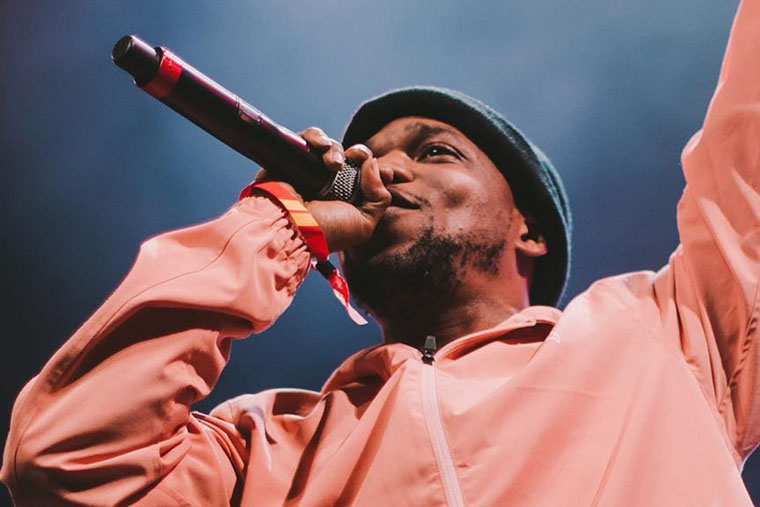 Ask any independent artist in the game today about who they admire and chances are Currensy's name will pop up. For the past few years, the 34-year old New Orleans rapper has been grinding away at his music; building up a solid catalogue and devoted fanbase, all without any major label support.
I made that move for them and to show that you can reach that level without having to give up yourself or change your sound.
In an era where music sales are declining and major label recording budgets are shrinking, hip-hop artists are looking towards the indie route to earn a living – a route that independent pioneers like Currensy, Tech N9ne and Nipsey Hussle are paving the way for.
For most indie hip-hop artists, their goal is to reach Currensy's level of having a dedicated following, regular live shows, total control over his music and most importantly, the freedom of pursuing his vision.
You stay independent long enough until you can prove to a major that you could exist with or without them
Thanks to him leading the way, up-and-coming artists now have viable business models and strategies that they can try out on their way to independent success. Let's take a look at Currensy's blueprint to the top.
Product quality
Since 2007, Spitta has dropped 7 albums (5 independent and 2 with Warner Bros.), 5 collaboration projects and 29 mixtapes. That's 31 projects overall released over 8 years. Goddamn.
That's why I refer to myself as an audio dope dealer. This shit really is my bricks, because this what I got. This my hustle.
As one of the most consistent rappers and leading independent artists right now, Currensy simply has no peer when it comes to the volume of quality products he's dropped. Gucci Mane might rival him when it comes to volume but Guwop has a few duds in his discography whereas I can play Currensy's entire catalogue front to back without skipping any tracks.
If you keep making music, then you have more products. It's nothing to just go to the studio, record and upload freestyles that you did that night because you the one who made the music. That's how I think about it.
Spitta's insane work ethic combined with his ability to create music strictly for his core fanbase has enabled him to build up a sizeable following. Not to mention, Currensy's collaboration work with artists like Styles P, Harry Fraud and Wiz Khalifa helps him promote his brand and expand his fanbase.
In addition, Currensy isn't scared to experiment to different business models. For his 2012 album, The Stoned Immaculate, he went the traditional route by releasing the project via Jet Life Recordings and Warner Bros.
But for his latest album, Pilot Talk III, Currensy decided to spice things up a little – releasing the project to fans via BitTorrent on USB bundled with a Jet Life shirt, Pilot Talk III look book with accompanying music videos, in addition to streaming. With this method, not only does he get his music in front of fans, he also gets to promote his merchandise to people who wouldn't buy it otherwise.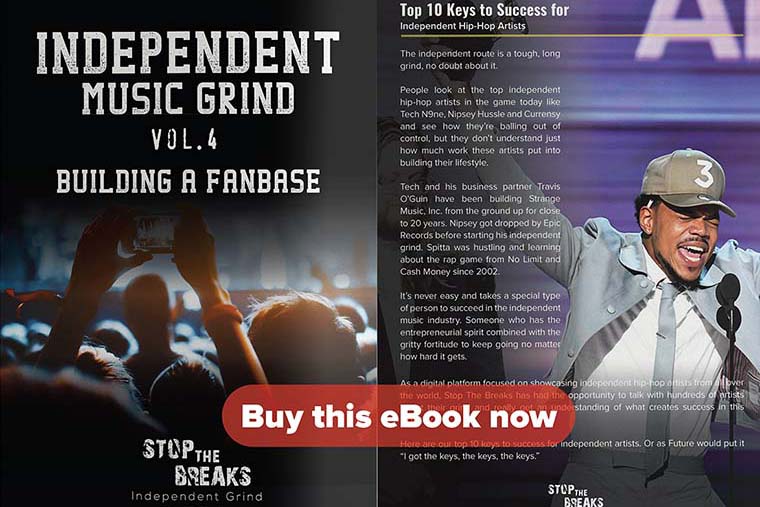 Branding
Currensy's biggest strength as an independent artist is his branding. Thanks to him, the Jet Life brand conjures up images of worldwide travel, fly whips, lots of kush and smooth music – everything that Currensy's life represents.
I appreciate Jim Morrison a great deal. Just everything I stand for as far as the aesthetic I try to create. As far as like, my company, and the shit that I do—the cars I get, and shit.
He brands himself by two ways – firstly, the music. Currensy caters to the Jet Life fanbase with his production choices and lyrical content. It's the style of music people associate with him – doesn't matter whether it's The Alchemist, Harry Fraud or Ski Beatz helming the production boards, if Currensy's rapping, it's going to be "that drug dealer flow, George Gervin, ice cold."
When you rapping about shit you not really doing, you get writers' block. I only rap about what I'm doing so I kind of been making the same song for fucking four years. I rap about driving around in old Chevys, smoking weed, watching old movies, eating snacks, surfing the Internet.
Currensy is also very active on social media, especially Instagram. Take one look at his Instagram profile and you'll get a very genuine, honest look into Spitta's life – there's no over-the-top rockstar shit, no fronting, no guns, just Currensy being true to the Jet Life brand.
Touring
The most important factor for an independent hip-hop artist to be successful is their ability to tour regularly. With record sales down the drain, hitting the road is the most stable way for an artist to earn a living from their music.
If there's one thing Currensy is constantly doing besides smoking up and making music, it's performing at live shows. For people who wonder why artists can give away so much free music, it's because after they drop the music, they start touring to make their money – that's why Currensy gives away so much content, he makes the bulk of his money through performing.
According to a Complex article, Currensy earns an average of $20,000 per show. If he plays an average of 150 to 200 shows per year (while writing and recording music on the tour bus), he's earning roughly $3 million to $4 million annually.
Let's say after paying his entourage, manager, expenses, etc., he's left with only half of that – we're still looking at $1.5 million to $2 million per year from touring alone. Combine that with the sales from his massive catalogue, streaming payouts, feature appearances, publishing money and Currensy's living very good off his music.
I feel like I'm only supposed to rap about my life and what I'm doing, and all I'm doing is getting high and chillin', so that's it