Get ready for Dwen which is short for "Dwennimenn" and stands for "strength and humility". His new single "Get This Money" is definitely strong with a real toughness layered over the track. Dwen hails from South Florida where the temperatures are hot and now this rapper is tryin' to "Get This Money" with a red-hot hook of his own.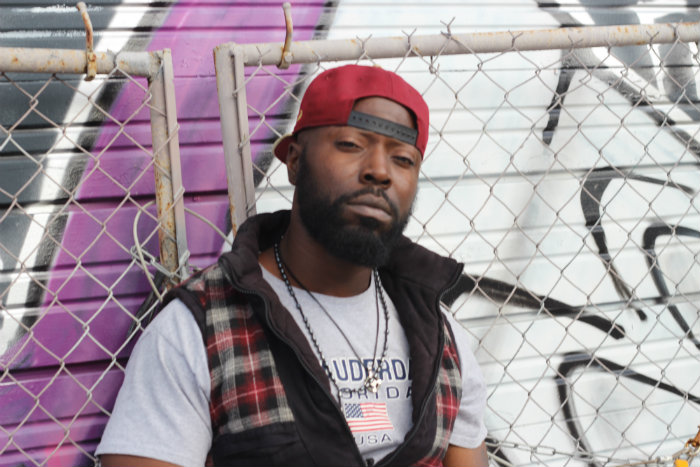 1) Do you remember the moment you wanted to be a hip-hop artist?
Yes back in high school when I was 16 , after witnessing a freestyle battle I knew then this is what I wanted to do.
2) What was it like creating your latest project?
Well this project had its up and down moments , quite frequently too. Lol. Nevertheless it was fun as i look back.
3) What are you trying to achieve with the project?
This project was to introduce to the world my music. Who is Dwen and what is he all about . To solidify my status, position as an artist . Most importantly, give the people good music.
4) What are your thoughts on staying independent or signing to a major label?
Being independent takes hard work , everything is on you to do what is needed to take your music to the next level.
And let me add this , given the outlets artist now have as far getting their music to the masses makes it definitely worth it being independent!
5) How do you feel about the independent hip-hop industry right now?
Im loving it, the good and the bad.
6) As an independent hip-hop artist grinding it out, what sort of promotion and marketing are you doing to stand out from the rest?
What haven't i done.. i rarely sleep. , internet , twitter, live performances, the multiple freestyles posted on instagram, i mean the list goes on. I believe it's how consistent the artist is.. and of course, talents. Hard work always beat talent when talent doesn't want to work.
7) How do you currently make money as an independent artist?
As far as right now , iTunes , licensing my music , and royalties.
8) How do you feel about hip-hop today?
Hip hop is saturated, not enough individuality. I mean you do have certain artists that stand out.
9) What artists in the game today do you look at for inspiration?
So many artists out, i don't check for em' . I just stick to the music. That's the motivation!
10) Who are your top 5 rappers dead or alive?
2Pac, Rick Ross, Ludacris, Jay Z , and Future