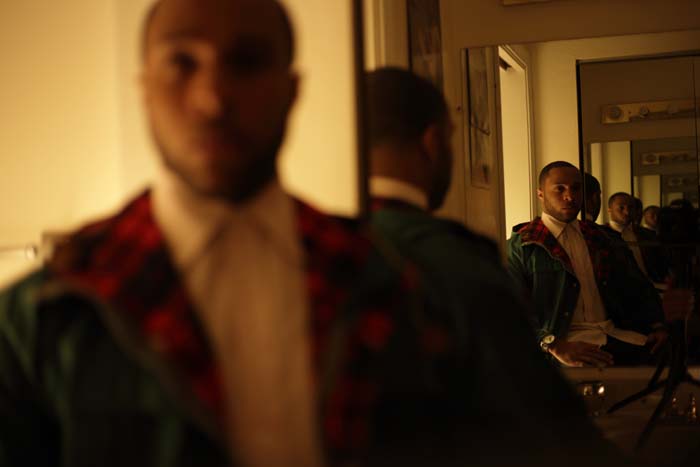 'An Evolution' is the first official musical release by Classy Touch, a peek into the talent that is Classy Touch, and an invitation to grow with him as his journey begins.
Bringing with it all original lyrics and instrumentation written exclusively by Classy Touch, 'An Evolution' was created to initiate an artistic and musical movement not only for Classy Touch but for a collective of his musical and artistic affiliates.
At 7 songs, An Evolution brings you into the World of Classy Touch and takes you for a ride through various musical sounds and textures to provide a sonic landscape of emotion and groove.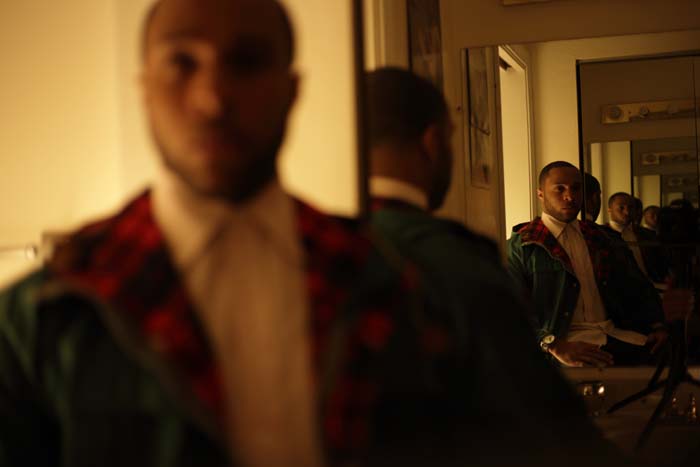 1) Do you remember the moment you wanted to be a hip-hop artist?
My first attempt to write a rap was during my junior year of high school, at that moment it was only because my friends had practically begged me to write that I actually came up with something.
As senior year rolled around I realized a few of my old friends we're getting busy, so naturally I began getting busy too. I began making beats towards the end of senior year and as I made the beats I would also create raps to them.
It was then soon after graduating high school that I had come to truly realize my rhyming talent and that being a hip-hop artist is something I could be.
2) What was it like creating your latest project?
The process of creating my latest project was very fluid, a culmination of all the studying and practice I've put into the craft. I chose the songs specifically to generate a basic flow of emotion. Sonically and rhythmically they fit well together and give a good demonstration of my versatility as a creator.   
3) What are you trying to achieve with the project?
With this project, my goal is to create a solid foundation on which to release future works. This is my first official release, and with it I hope to reach musical people, that people will hear it and find something in it that resonates with them.
4) What are your thoughts on staying independent or signing to a major label?
Well at this stage of the game it's all relative, staying independent has its merits but so does signing with a major label. For now I'm independent, signing with a major label isn't even an option and until it is I'm not worried about all of that.
5) How do you feel about the independent hip-hop industry right now?
The independent hip-hop industry is awesome, it has allowed many people to make it on their own. But on the flip side it has also led to a convoluted arena. Before only a true talent could dare try the game, now everyone's is in it regardless of if they have that true talent or not.
None the less it's providing a lane for truly talented artist to be heard, especially those people who aren't in or near one of the musical centers of the world.
6) As an independent hip-hop artist grinding it out, what sort of promotion and marketing are you doing to stand out from the rest?
Right now, my goal is to create the best music I can possibly make. If done correctly that and my visuals will be what separates me from the rest. Everything else is just a matter of foot work and consistency, I'm pretty old school with it so my grind will be in the art, hitting the streets, and meeting the people.
7) How do you currently make money as an independent artist?
Money is made through shows and merchandise. I'm giving my music out for free at the moment.
8) How do you feel about hip-hop today?
To me hip-hop has is a  bit fuzzy….funny, granted there are still those out there who are carrying the original torch and keeping that flame lit. It's not about what it was originally about and has been exploited for its mass appeal. As a community we need to get back to the roots of originality and truth. That's where it's at.  
9) What artists in the game today do you look at for inspiration? 
Right now I'm really rocking with Anderson Paak, he's an original…. musicians like Marcus Machado, Christian Scott, Robert Glasper, and John Mayer.  
I'm really an old school musical type of person though.
10) Who are your top 5 rappers dead or alive?
Guru of Gang Starr

Nas

Heavy D

Ghostface Killah

Jadakiss