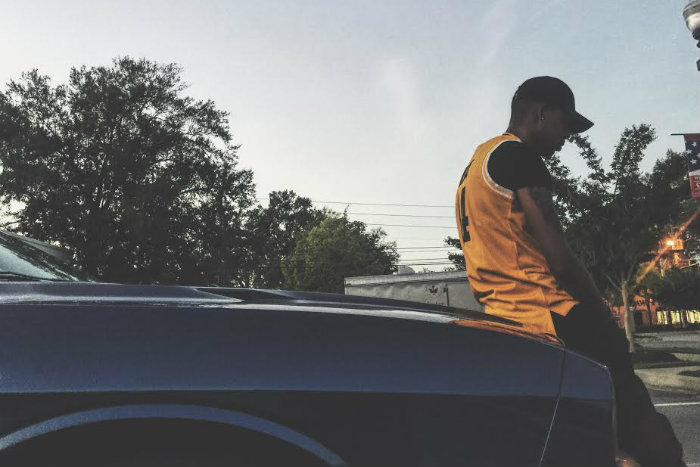 Hailing from the great state of Michigan, Brandon Danzy may just evoke a sense of nostalgia that represents the glory days of hip hop.
At only 24 years if age Brandon has managed to provide a level of introspection uncommonly associated with someone so young.
You can find him playing front to jazz horns and rigid drums as his words and symbolism echo in the form of muscle cars, beautiful women, and a yearning to find his place in the world we know.
Quality and quantity have become staples of Danzy's movement releasing two projects two wind down your summer of 2016.
Both "Hennessey, White Women, & The Challenger Coupe" and it's follow up "Last Night In Sumter County" tease us with tastes of flair and charisma along with the all to well know tales of late night driving while visualizing the bigger picture all at once.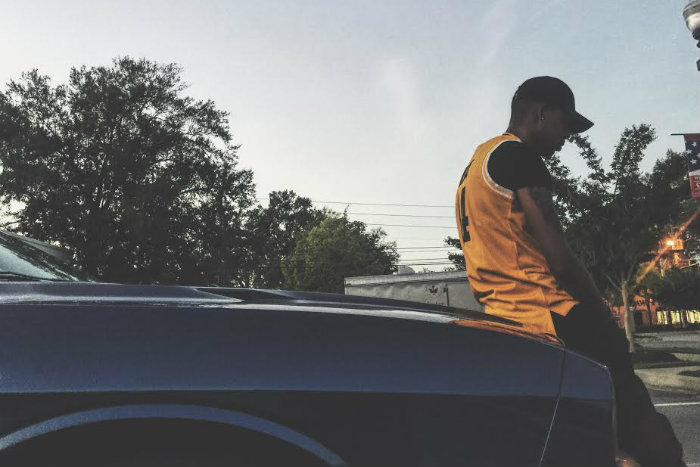 1) What inspired you to be a part of the music industry?
It's funny, for the longest I struggled with being me you know. Adolescence is filled with those awkward periods of time in which we don't quite know who we are and I wanted direction and meaning.
For me hip hop was something I loved and enjoyed from a young age growing up in Michigan but it also gave me the opportunity to seek a living by doing nothing more than putting my story to sound, there's nothing sweeter to me.
2) Talk to me about the making of your latest project. What was the inspiration behind it?
My latest project "Last Night In Sumter County" was inspired by the ambition to escape the daily grind of the 9-5 and do something I'd actually enjoy which is to make music people can have a good time and chill to.
It was a swing in mentality, live everyday like it's my last night in South Carolina where I currently reside and move on to a new chapter in my life.
I recorded it in a week, the material was so easy to write because I'm living it every day. It's a slow burner, it's made for those who love to chill, it's the soundtrack to the plot to escape normality.
3) What was the process behind making the project?
I build my projects top to bottom, I first gathered production from friends of mine and producers I've met and got to work assembling the tracklist by sound first.
It's like theater to me and each song is a chapter which gives to the bigger message of the entire body of work. I really wanted to get across the fact that I feel my life is way too short to be spending it unfulfilled and I can honestly say I'm happy with my depiction of that.
I'm all about being consistent and hitting my listeners constantly with new material, but retaining the cohesion that people come to know from me. It was fun and it just felt so effortless my team and I dropped it off a month after my last release. Grind never stops.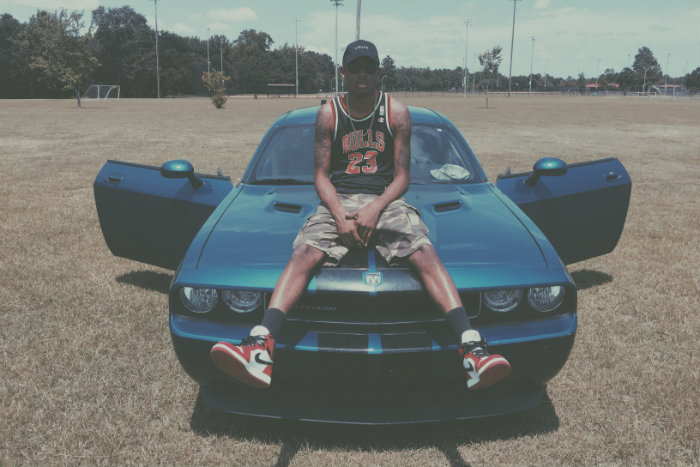 4) What are your thoughts on the hip-hop industry at the moment?
I feel like there's no better time for hip hop right now, it's like a buffet. You've got so many great artists with content that's always accessible and fans can get to it when and how they want.
I love it, there's room for everyone if you're willing to put the work in and cultivate a following. It's finally about us, the artists, we don't need the labels anymore as we have all the tools at our disposal now.
I'm fortunate to be able to pursue this in a time like this and I can't wait to see how the industry progresses even further.
5) Do you enjoy grinding it out independently or would you prefer to be signed to a major label?
My plan is and will always be to stay independent, plain as that. I'm only concerned with the people that enjoy my music and want more of it, those are the people I want to kick it with and play shows for.
At this point I feel as though a label would only hinder the process creatively and not allow me to craft music in the fashion that has been working for me.
So with that said I'll remain independent and cater to those who are loyal to me, as I'll always make good on the end of the bargain.
I'm building a family more so than a fan base, 99% of the folks who listen to me love to kick it, drink good, smoke better, and talk about muscle cars. That's all I need.
6) What do you think goes into building a loyal fanbase?
If I intend to continue building a loyal fanbase the biggest thing I have to do is stay loyal to that fanbase. What that means is creating music that they enjoy, making them a part of the dream, and treating them like family not just consumers.
Consistency is key, people go to Burger King for Whoppers not tacos, so while I'm selling flame grilled beef so to speak and my fans want that I have no reason to do anything other than that. Lastly remaining authentic to myself and my sound, I don't want to be anything other than myself and hopefully people enjoy that for many years to come.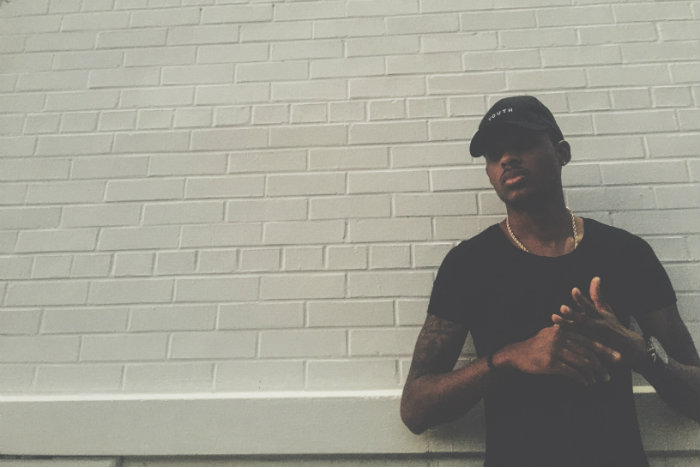 7) What sort of online promo and marketing are you doing to reach your fanbase?
I'm making myself as accessible as possible to my fans and reaching them first. We're finding new ways to breakdown the logistics of who is showing us love and support, finding those people and delivering to them.
Those are the people who are going to come out to the shows, spread the word, and help ensure the longevity of the movement.
8) As an indie artist, how do you brand yourself and your music to stand out from the rest of the artists out there?
When my fans are asked who's Brandon Danzy in three words? I'm sure they'd answer muscle cars, fine cognac, and chilling, I brand myself around those three things because that is what I enjoy and that is what my fans enjoy listening thankfully.
I feel like you start to standout when you stop worrying about fitting in, I'm not worried about Billboard or radio and things of that nature.
I don't care if I'm a hundred percent off the map in terms of mainstream hip hop as long as my fans continue to enjoy what I'm doing. They're all that matters at the end of the day.
9) How do you currently make a living as an independent hip-hop artist? What sort of income streams do you have?
My music is and always will be free I owe that to my listeners plus it's something I standby so I'm happy to put my name on it and circulate the material.
We will begin playing shows for our fans very shortly and that's how we will produce income over long periods of time.
I've built up a strong budget and have a few good people behind me, we will fund everything ourselves and give people a chance to come be a part of the journey.
The money will come for now it's about making quality music for the quality people that come back time and time again, I thank y'all.
https://soundcloud.com/brandonfromaddison/sets/hennessey-white-women-the