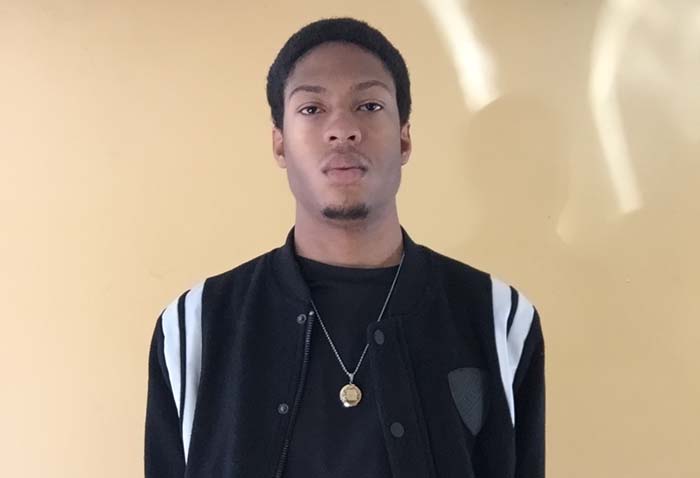 My name is Poet. im 20 years old. I'm From San Bernardino CA. I'm an independent Hip Hop Artist that specializes in Hip Hop, Trip Hop, and Instrumental Hip Hop.
I started making music two years ago, and decided to take it another step when I released my first project Genesis EP on December 3, 2015. The project was released and promoted in Europe, and received radio play in Connecticut followed by an interview on Psych Word Radio Show.
Since then I have released some tracks that have been promoted in LA, New York, and Atlanta through blog posts. I look forward to the future in my growth as a Hip Hop Artist.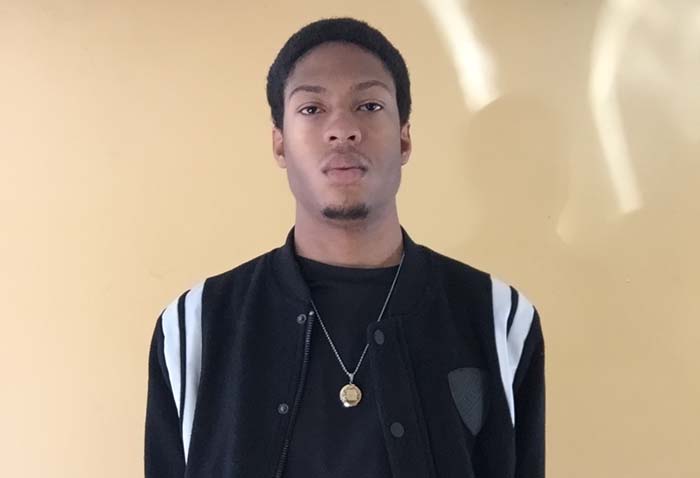 1) Talk to me about the making of your latest project. What was the inspiration behind it?
The inspiration behind this project was driven by me wanting to create more of a hip hop sound for this project. After my first project i told myself that the next one would incorporate poetry that i wrote which you hear on the first track Fake with music that i produce myself.
Musically i wanted the project to have a hip hop melodic sound which i think i accomplished with this one.
2) With the music industry tanking and record sales falling, how do you currently make money as an independent hip-hop artist?
Since i am a independent Hip Hop artist i don't have a record deal. I make money with a job that i have to be able to support my music career in getting the equipment that i need to continue making music.
3) From a business point of view, which artists in the game do you think are really pushing the boundaries and changing it up?
One artist that did something very unique involving business with his music was Childish Gambino. I remember a few months ago he held a festival for his upcoming project Pharos at Jousha Tree.
I thought that was a very cool business move to support a project. But overall the business side of music is declining. i feel like artists nowadays to build up hype for a project create "beef" to support projects which i think takes away from the art in the music.
4) What business lessons have you learnt from the music industry so far?
So far in my music career I've been told that there are two ways to make it in this industry. Either you have the money, or you know somebody which may be true, but i still believe that somewhere in the middle there is still room for artists with an individual identity in this music world to still make it.
5) What do you love about hip-hop music?
What i love about Hip Hop is that its a place where artists can express themselves freely. Hip Hop today has grown into a genre where artists can combine multiple genres of music and put it into one.
Over the past few years it may have declined because people only wanna listen to music involving money and women which aren't the only things for Hip Hop. If we want to keep moving forward in the genre people have to remember the roots of Hip Hop.
6) What still surprises you about hip-hop?
Nothing really surprises me about Hip Hop today. I love that its grown more into a culture then just a genre but I'm not really surprised by much today.
7) If you had the power to change one thing about the hip-hop industry to help independent artists – what would it be?
One thing i'd wanna do to help independent artists, which is also my goal for the future, is to own a record label where artists are free to create the music that they wanna make without having any restrictions from any executives or A&R people.
Today labels tend to restrict artists in the craft of music and forget that creating music is one of the best forms of art today.
8) Who do you think are top 3 rappers doing it at the moment?
Number one would have to be Meek Mill. What he did with DC4 was amazing he came out the gate strong with this record. two would be Travis Scott Birds In The Trap was a nice project. Third would be Chance The Rapper.
9) So what are your plans for the future?
For the future i hope one day to obtain a record label deal so that i could reach a bigger audience, and i would like to see myself getting involved in more areas of art then just music like film and fashion in creating my own clothing line.