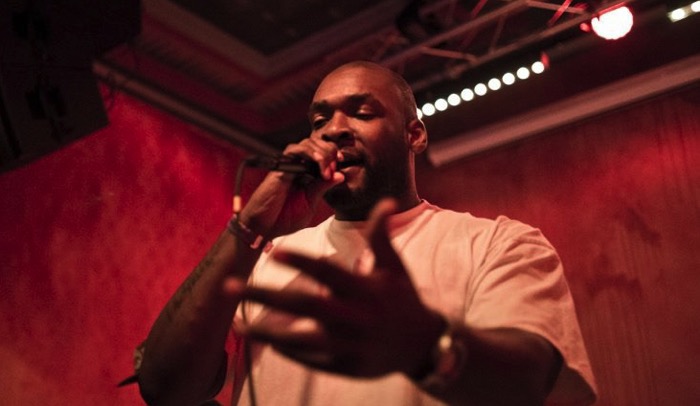 1) Do you remember the moment you wanted to be a hip-hop artist?
Sure do lol. I started out wanting to be my homeboy's engineer because he wanted to rap. I was on deployment in 2011 recording everyone who wanted to rap to get more experience using protools.
Everyone was trying to copy styles of mainstream artists and I told myself I knew I write better than what I was recording. I starting writing and writing and studying the history of hip hop. When I got back from my last deployment in summer of 2012, I decided to go full speed with it. Now we here.
2) What was it like creating your latest project – The Scrimmage?
Very different from my first. During my last project titled "The Workout," I was in the studio every day rushing to finish because I felt I had to flood music to the listeners. I took a different approach with my latest project "The Scrimmage."
First, I created an environment of a "starving artist." I mostly ate peanut butter and jelly sandwiches, slept on my couch or on the floor, dumbed down my wardrobe to white T's and cargo shorts, stayed out of the club scene as much as possible. I studied the music business.
I exposed myself to different genres of music and worked on improving my versatility. I worked with artists from different countries. I actually took time to create the best possible product with the resources in my grasp.
3) What are you trying to achieve with the project?
More fans and respect from other lyricists. After those things mentioned, really anything I'm blessed with.
4) What are your thoughts on staying independent or signing to a major label?
I'm looking to remain independent. I have more control of my creativity, decision making, etc, but I do realize that there are things that a label can do that I can't. If I'm blessed to come into a situation where I could be signed, it would have to be the right situation for me and my team.
5) How do you feel about the independent hip-hop industry right now?
I love it. Once you find your niche and figure out how to move records and capitalize from your product it dope. You gotta have a great deal of patience and faith in your craft.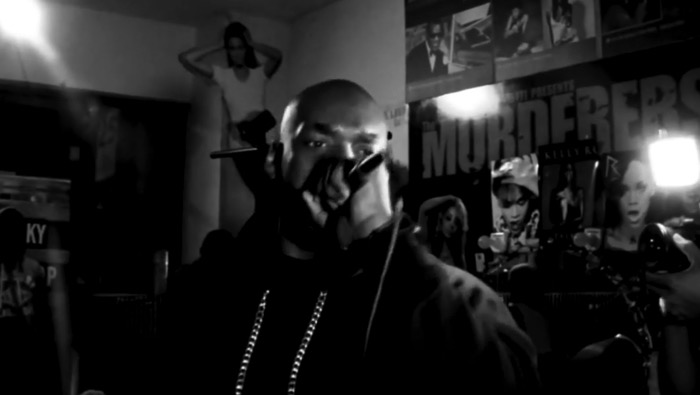 6) As an independent hip-hop artist grinding it out, what sort of promotion and marketing are you doing to stand out from the rest?
I'm originally from Pensacola, Florida. I reside in San Diego, CA. In my city and other areas in the south we are marketing aggressively in the streets.
We don't spam social media with our music. We are actually hand to hand with it. I'm actually investing in myself more this time around as far as using more hip hop blog sites.
7) How do you think you've grown as an artist?
I think I've grown tremendously. I use to race to compete with everyone instead of focusing on my craft. Now, I'm so focused at times it scares me lol. I've improved my overall skill and even crossed genres. My songwriting has improved and I'm sponging up game anytime I can. I've even got a taste of being apart of an album that's made it to Top 5 on Billboard.
8) How do you feel about hip-hop today?
Overall, I love it. The people are actually starting to get back to listening to and appreciating lyricism instead of dancing first, bringing a balance to the different type of hip hop records. This challenges the artist to compete amongst the best lyricist or to be the best street/club rapper they can.
9) What artists in the game today do you look at for inspiration?
J. Cole, Big K.R.I.T., Kendrick Lamar, Gangstagrass, Rico Love, Stalley, any artist that dares to be original and different than the majority of their genre.
10) Who are your top 5 rappers dead or alive?
2Pac, Nas, Scarface, Bun B, KRS One.