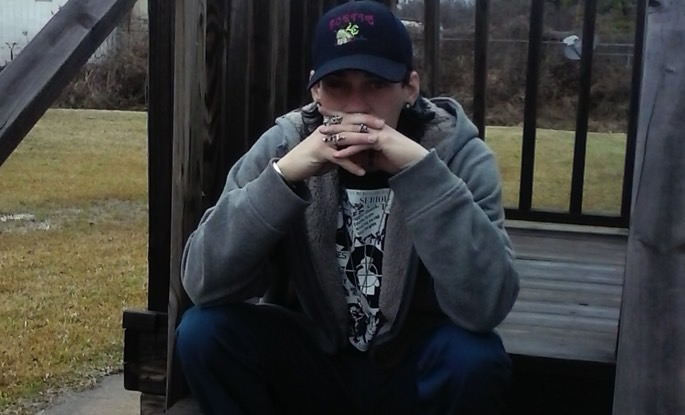 Lafayette, LA rapper, Nic Poetic, has dropped his debut mixtape Bone Daddy, marking his official introduction to the rap game. You can stream or download the tape here.
1) Tell us a little about yourself and your background.
I am a Cajun from a very large family. I was raised mainly by my mother and grew up poor for the most part. I am a young veteran. I have a heavy Rock background as well. I was homeless 3 times.
2) Who were some of your musical influences coming up?
When I was little I liked Mystikal and No Limit. In High School I was all Punk Rock. Today, my main influences: Slug from Atmosphere, Mike Shinoda from Linkin Park, Black Thought from The Roots, Brother Ali, and Lupe Fiasco.
3) How would you describe yourself as an artist? Has your style changed much over the years?
I certainly put the music before my image. I can freestyle just fine but my wrote stuff is better so thats what I come with. I talk a lot less shit today. Im alot more conscious and lyrical (and honest) today.
4) What's your process like for making music? Do you have a set routine or does it vary track by track?
As hard lines come to me throughout the day i jot them down on paper. Sometimes I put them together to form a verse and sometimes I write the whole verse to the beat.
5) Can you run me through the making of your latest project? Where were the studio vibes like? 
All of the initial tracks were wrote over a year ago, living at my mother's house, and half of them got recorded on my computer's mic. Then, I ended up back on the streets for a little while and lost the other half and had to sell my computer to eat.
Everything got put on pause but I got a lot of writing done. A friend of mine moved me in and now I have a studio in my bedroom.
6) What sort of independent hip-hop promotion and marketing are you doing to differentiate yourself from other artists?
This article with Stop the Breaks, a ReverbNation campaign, and I am doing some self -promoting also.
7) What are you thoughts on the current state of hip-hop music today?
I think it is sorely lacking for the most part. I think too many artists are simply using it as a revenue stream and are not passionate about what they do.
8) What music are you listening to these days? Anyone in hip-hop really blowing your mind?
J. Cole, Logic, Big K.R.I.T., Angel Haze, Andy Mineo.
9) If you could work with any artist you wanted, what would be your dream collaboration?
Amy Lee from Evanescence, but there are a lot.
10) What has been the best moment in your music career so far?
My music career has really just begun and I would have to say finally finishing the mixtape and this article.
11) So what's next for you?
Bone Daddy 2.