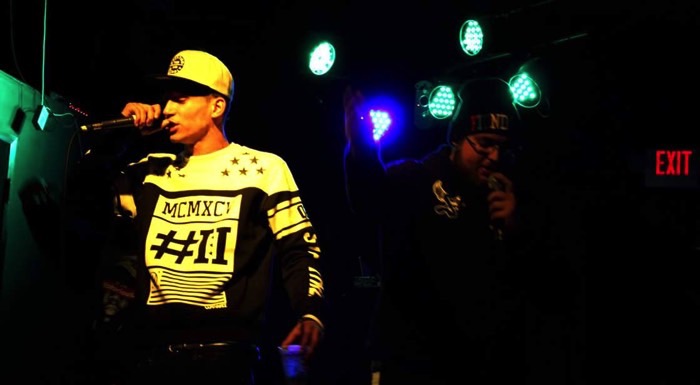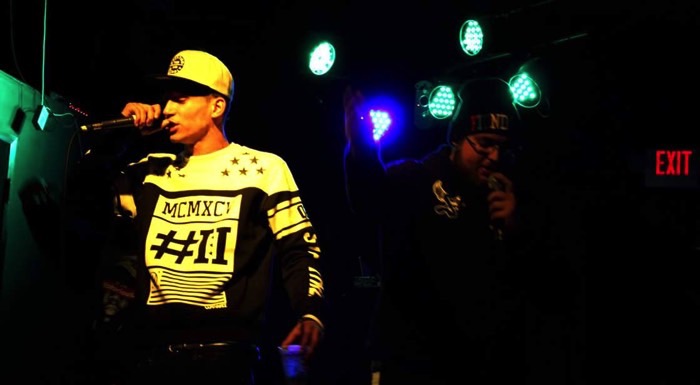 1) Do you remember the moment you wanted to be a hip-hop artist?
Young, when we noticed progression picking up we started taking things more seriously and really thinking ours moves through.
2) What was it like creating your latest project?
Creating our last project which is our first project was a rough & intensive journey that took 4 years to manifest until we were really satisfied with something worth putting out.
3) What are you trying to achieve with the project?
What we're working on now is a project that'll put our lives into the eyes of everybody listening to it. Untitled at this point but we have everything for it in place.
4) What are your thoughts on staying independent or signing to a major label?
Major labels are nothing we're looking for right now, 5 mil and a beach house in the keys lmfao. But seriously we're just focused on us independently right now.
Doing all of our own promotion, most of our design artwork is done by us. Working small shows locally in the tri-state area & we're looking to add an in-house producer to the team. We're just trying to keep a tight-knit group worried about putting out the music we want and what we think people want to hear.
5) How do you feel about the independent hip-hop industry right now?
The independent circuit is BUGGING right now & as artists we believe the only people controlling the music we make is us. Through the recent successes of a lot of independent artists, it looks like a good route to ride on and could offer a greater opportunity to do what we would like to do.
6) As an independent hip-hop artist grinding it out, what sort of promotion and marketing are you doing to stand out from the rest?
We like to work with a tighter budget right now with marketing and promotion until we can really finance our dreams and push the music the way we should be. We have videos on Youtube and numerous music sites and we're consistently pushing it daily.
7) How do you think you've grown as an artist?
Starting from recording records on a free trial version of Mixcraft back in 06 to have being in studios worth over half a million, with equipment that'll take years to master can really open your eyes and see how far you've progressed even without really making a name outside of town. Its still an amazing, gratifying feeling which should make anybody not want to stop.
8) How do you feel about hip-hop today?
Hip-hop today is really flourishing, its a lot of cats out right now doing some amazing things and the art in hiphop is really vibrant. But it seems like anybody feels they have a shot at this, the fact is, this shit don't just come easy and it's the ones who really put the time and effort, with a solid core backing em , who really drive it that wind up getting heard.
9) What artists in the game today do you look at for inspiration?
We don't really look towards other artists for inspiration but we're influenced by cats like Dizzy Wright, Wiz, Curren$y, Cudi to Kendrick, KRIT, Joey Badass, Ab-Soul to Juicy J, Dom Kennedy, etc.
10) Who are your top 5 rappers dead or alive?
(No order) Nas, Pun, Pac, BIG, Wayne.