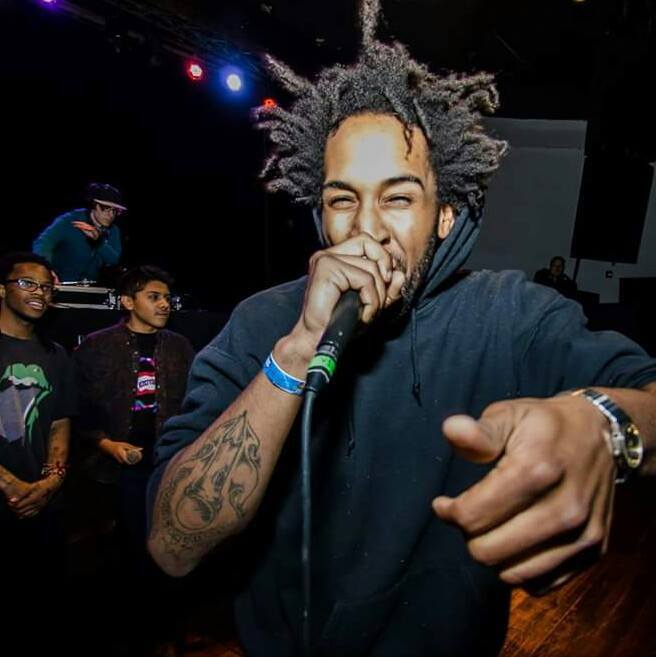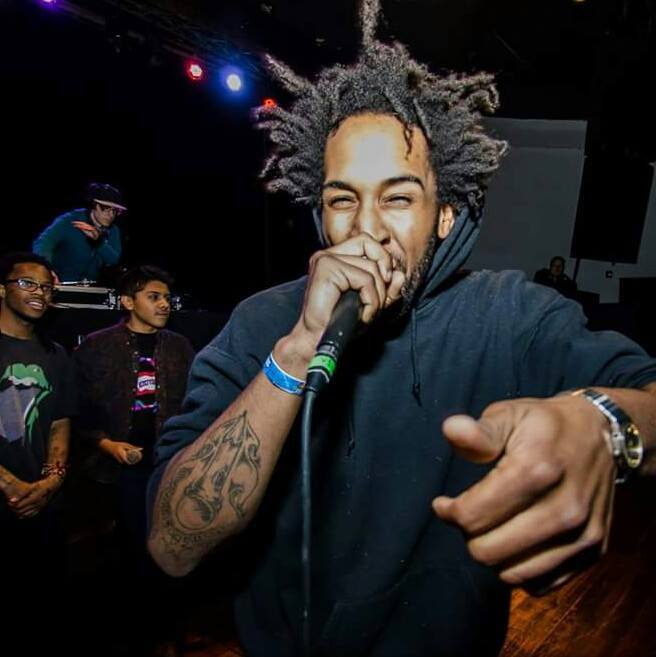 1) How long have you been doing what you're doing and how did you get started in the first place?
Well I've been writing and sketching all my life. But, i didn't start taking hip-hop seriously until 2011. That's when I actually had my first performance. I started taking my brand seriously last year in June when i dropped my album wood floors.
2) What sort of hurdles and obstacles did you face to get to where you are now?
A lot of false support and misdirection. Working with the wrong people. Even when I was working with the right people the wrong people always seemed to find they way in. So I started moving cautious, wiser about choosing my words and actions.
3) What's the hardest thing about being an independent artist?
In a nutshell. Budget, budget and of course budget. It all comes down to I know where I want to go, what I want to accomplish but how? Money. Money for gas for touring. Money for the upkeep cost on whoever vehicle you're taking 'cross country.
Perfect time to be searching for an investor but I'd rather build, creating my own dollar out my brand and the brands I working with.
4) Are there any independent hip-hop artists out there who inspire and motivate you?
Of course. There a lot of local acts that I've watched as I grew and seeing them not falter is inspiration enough. Some people say we're racing to the top but I just feel like we're all growing towards the sun. Far as like independent artist that are on, I cant really say I keep up with there contractual agreements as much as their music. Most artist I've been listening to are new to shine, been shining and/or dead.
5) Where do you see yourself in 5 years?
In 5 years I will have the "Domineko" brand established. That's really a two year goal but that's all that's on my mind lately. I wanna win a Grammy's and I wanna travel to places where people love music. I would like to meet important people that cherish the culture as well as relishing the dollar.
Honestly I'm not looking that far in the future. I used to plan out 4 albums ahead back when I first started to release music and it always took away from the task at hand. If not in time in energy.
6) Who were the first influences on your music and style?
Well just where I was brought up. I was raised in the Jazz District in Kansas City. Heard a lot of that live instrumentation. On the other hand my parents were not together and I guess I became both sides of their coin.
One day I'd be with my moms and she'd be listening to neo-soul. Next day I'd be with pops and we'd be slapping Mob Figgaz, Rich The Factor and Fat Tone. It wasn't till like middle school where I realized I could find music on my own. Sometime between the times I found The White Stripes self title album and got more into my writings.
7) If you could choose to collaborate with 3 other artists on the same track – who would they be?
Ok, Toro Y Moi would be in charge of sound. Erykah Badu in charge of chours, hooks and bridges. Then I'd have Kanye come through with a 16 and to help with the overall finesse.
8) What makes your music different to other artists?
I'm honest with myself before I ever write, record or even think about my craft. I give the listener "ME". I bring the energy of a whole damn band with I perform and I've always managed to awe during first impressions. I'm creative, they are too but I sometimes I feel my inner child is on life support just so I can keep full range of my imagination.
It's crazy when I can hide a Pokemon reference in my tracks and hood homies rap along. Not even knowing that I'm taking the same things that I used to have to fight for just cause it was different from what they used to like. Revenge of the black nerds!
9) What are you hoping to achieve with your music?
Well besides Grammy's. I want people to say when I was down I picked up your CD and it helped me through. I hope one day Jack White is doing what Jack White does and he comes across my music on complete accident but it moves him to the point of him just having to get in contact with me to tell me great job.
I want Johnny Depp to be listening to Pandora in his private estate, hears one of my songs while on the treadmill and tells whoever has to interviewing him that day that this Neko kid helped me clear my four miles this morning. I want to be loved. I want to be heard. I wanna live forever.
10) What do you think is the biggest barrier an artist like yourself has to overcome, to gain commercial success?
Well the only really come up Kansas City has is the "Strange Music" route. Besides that there aren't any real outlets. We don't have a Fake Shore Drove. We don't have like a college for music like Columbia. You might not want to conform to the sound that Tech N9ne has provided. You might feel like you can be bigger then that.
It's not even about gaining commercial success cause the internet has been the new platform. I can grind and do all this great stuff here for myself and the culture but what if your press aint getting press you might as well have done it in silence.