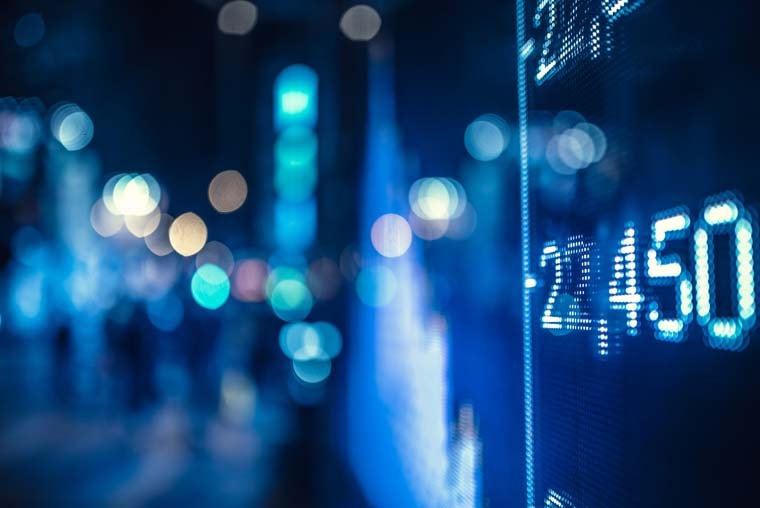 For independent hip-hop artists on their grind, one of the most difficult aspects is coming up with the money to support your craft and yourself.
Chances are you won't be making that much money from music sales alone so this is why diversifying your revenue and creating new income streams is fundamental to your success.
As we covered in our latest eBook, Independent Music Grind Vol. 1, the reason indie artists like Chance and Tech N9ne is because they don't have to rely on one revenue stream to be successful. Instead, they've worked hard on building up other channels such as touring, merchandise, publishing, to make money to reinvest in themselves.
This is why having more than one income stream is so important – relying on just one leaves you at the whim of it always being there. Should it ever shut down, fall apart, or become weak due to competition, you will likely struggle.
For any independent hip-hop artist out there, then, the most effective solution you can look at is how to make your talents make you money elsewhere. You're not likely to get much money from just the music sales, at least at the start, so you need to be innovative in finding ways to get money together.
As an independent music marketing company helping artists grind to the top, Stop The Breaks is highly recommending that you put in the work now to start creating new revenue streams to support yourself. Let's take at a few ways on how to do this.
Independent artists: learn how to build a fanbase and make money from your music. 
Merchandise
One of the biggest and most powerful routes for any independent hip-hop artist to make money is going to come from their use of merchandising. However, we recommend taking a look at our article on merchandising intelligently at gigs.
Once you read the above, you'll likely have lots of good ideas on how to merchandise. However, the question now becomes "what" you merchandise. Most artists stick to the tried and tested t-shirts and CDs. However, if you want to go a little bit further then you could try some of the following;
Vinyls – Vinyl sales have been on the up for a few years and for a certain branch of listeners they can be quite niche. If you get quite a hipster demographic at your gigs, then it might be worth to making up some vinyls. Plenty of companies local and online exist that provide this service, so if you sell them as limited edition you can see big progress.

Minor Attachments – Buttons, stickers and small wall posters can be a good place to start. Little posters that people can use on their schoolbags and the like makes a great impression and can be a good way to indirectly market yourself.

Digital Attachments – You can sell awesome stuff like PDF biographies of yourself, digital subscriptions to all of your content, videos, and imagery. All of this can be done through your website but you can easily sell these same things to people at gigs – it takes a bit of logistics, but it can usually be done quite well.
Lots of other merchandising plans exist, but using the above ideas can set you apart. Remember that as a major income source for an independent hip-hop artist you should never disregard the power of what merchandising can do for you.
It also helps to look at and fully appreciate the power it holds in getting your name out there, further improving your reputation long-term.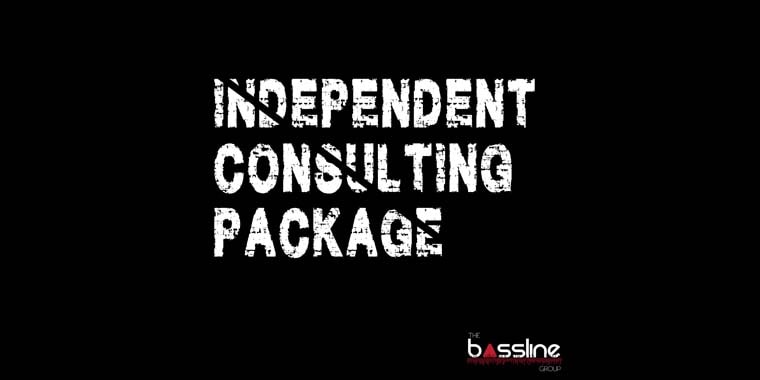 Patronage
One of the most intelligent ways for an independent hip-hop artist to make money, though, is through patronage. Patronage has become a huge part of music as the traditional record-based industry has fell on its face. Whilst not new to the music industry it has been quite a slow burner for becoming a mainstream idea.
With the likes of Patreon rising to the top of the tree, though, this is now a very powerful way to manage your career.
Why is this such a powerful way to make money? Similar to crowdfunding, It allows you to offer exclusive content through this patronage. Whilst it might not always be the best choice for you as an independent hip-hop artist, it's a good option to consider.
You basically then just spend your time looking for good and exciting ways to deliver the kind of content that your patrons are asking for.
Every month people will be supporting you to get through the kind of goals that you set out to achieve. So long as you aren't creating fictitious goals or just messing around each month, this can be a good way to make some money.
Look at other independent hip-hop artists on Patreon and see what they are offering to people are perks for their investment in you.
With sales dying all over the place in the record industry, considering outside the box method will keep you from starving. Using ideas like patronage might sound crazy, but if it gets you paid it's worth it.
Exclusive Content
Many artists now find that offering out unique or exclusive content is a good way to go. Exclusives help you take your revenue brackets to the next level, as you become more of a specialist and less generic. People, in their rush to have something others will lack (and if they like your music) will happily join in with you.
Personalized items from an independent hip-hop artist that someone likes and talks about positively just adds to your appeal. Whilst it obviously requires a bit of a following to pull off with any kind of genuine success, having exclusives is a smart and effective way to raise your profile – and your revenues.
From doing small local performances at raised prices to offering exclusive content for a limited time, you can find plenty of ways to make your entire enterprise sound more exciting to people. People tend to cop out and offer stuff like autographs and handwritten notes that nobody else will ever get a hold of.
However, if you are still building up your reputation this is a step too far at this junction in your life. Whilst the exclusive content industry alone is worth about $1bn/year to the music industry itself, it's for people who are trying to be exclusive. If you are still building that reputation don't try and go above your station.
If you get lots of social media contact from people telling you to release more exclusive content, though, it's worth considering. Like any other form of marketing though you should only get involved when you can see a genuine clamor.
There's no point offering exclusive content with your first single – people don't have a clue who you are yet! Build a strong enough profile, though, and exclusivity is a viable financial option.
Digital Distribution
Of course, any independent hip-hop artist who wants to make it big really has to turn to the world of digital musical distribution. This is a major element of the process and it's a very important way to build your income long-term. Turn to Tunecore, for example, and you can start to offer all of your music through them.
They will upload your content to all of the major digital content stores like iTunes and Spotify. From there, you'll start to make recurring revenue for the plays you get.
Since hip-hop has nothing like the same limitations that other genres tends to have problems with, you can so very easily use digital marketing as your sole income source alongside touring and merchandise.
The need for a record deal is very small thanks to the power of digital distribution. This means that you can then spend far more time actually creating new content and then sharing it digitally.
This makes it easier for you to start making money in a recurring manner. This is probably the #1 way for an independent hip-hop artist to be making money today outside of their physical performances. With the help of systems like Tunecore, though, you can totally avoid having to get involved with record deals.
FanCircles offers a toolkit enabling you to create your own fan platform, allowing direct music sales without relying on streaming services, while also facilitating community building and live video streaming, among other features.
People will come across you naturally on different products like Spotify, meaning that you'll have a recurring form of income. However, you should always have your content available to buy at full price on your website.
Making sure that all of your profiles out there link back to the website, with the store, is very important. It can be the difference between getting a few sales through that website, and lots of sales.
People are far more likely to check out your online store when they spot you on digital platforms. From there they might come to check out tour dates, and buy an album. They might even buy some gig tickets. Whilst having a website is useful, you'll find digital marketing helps you find it.
Independent artists: learn how to build a fanbase and make money from your music.