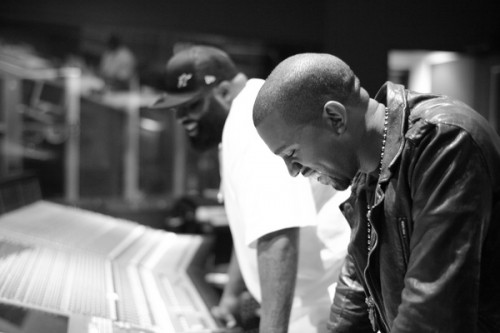 Hip-hop heads,  did you know that Kanye West once admitted drums were his Achilles heel?
As one of the greatest hip-hop producers of all time, Kanye has created some of the most legendary tracks in history, whether it was for himself, Jay-Z, Talib Kweli or Common.
But in an interview with Hot 97's Peter Rosenberg and Cipha Sounds for their Juan Epstein podcast, while talking about the late great J Dilla, Kanye admitted that his drums were his weakness and couldn't compare to Dilla's programming. He also brought up the fact that he had to ask Timbaland for help for the drums on "Stronger."
Kanye West: My drums are actually my Achilles heel. So what you guys got to understand is Yeezus is an exercise in drums and mixes, more than it is an exercise of hit records… Every now and then I'd get it. "All of the Lights" remixed that so many times. Every now and then I would get it. Even with "Stronger" I would ask Pharrell, I'd ask Timbaland, to help me redo these drums cause it just don't knock. We still to this day redo the drums to "Can't Tell Me Nothing." It don't knock like Mike Will. It don't knock like Travis Scott. It don't knock like Young Chop.
Even back in the early days, Kanye had a problem with drums. On "Last Call," he admitted to biting Dr. Dre's drums from "Xxplosive" for Jay-Z's "This Can't Be Life."
Check out the full interview below:
https://soundcloud.com/rosenbergradio/kanye-west-on-juan-epstein
Source: Juan Epstein – Kanye West