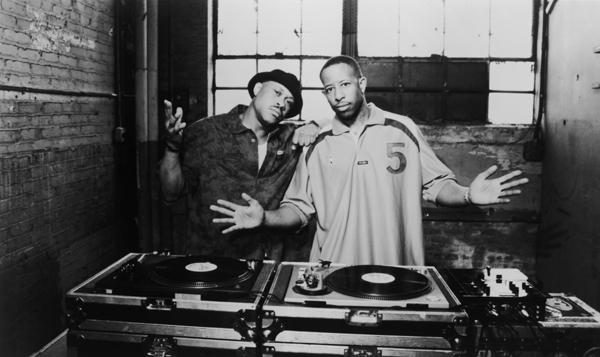 Hip-hop heads, did you know that DJ Premier wasn't a member of the original Gang Starr crew?
I know it sounds crazy, seeing how influential Premier's production was on Gang Starr and on '90s New York hip-hop as a whole. Gang Starr was originally formed by Guru in 1985 with DJ 1, 2 B-Down as well as with Donald D, J.V. Johnson and DJ Mark the 45 King pitching in.
They actually released three 12″ singles on Wild Pitch Records throughout 1987 and 1988. However, in 1989 the group broke up and Guru was left by himself with the name Gang Starr.
After hearing a beat tape DJ Premier sent him, Guru invited the Houston producer to join the group and they soon released their debut single "Words I Manifest."
Gang Starr would go on to release 6 classic albums from 1989 to 2003 – No More Mr. Nice Guy, Step In the Arena, Daily Operation, Hard to Earn, Moment of Truth and The Ownerz – before breaking up in the mid-2000s.
With Guru's laidback, jazzy rapping style and Premier's groundbreaking East Coast production, Gang Starr played a major role in '90s hip-hop and remain one of the most beloved rap acts of all time.