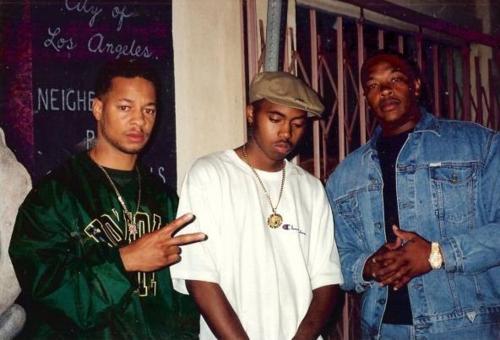 Way before The Firm, like back in the day
Nas was the first New York nigga rappin' with Dre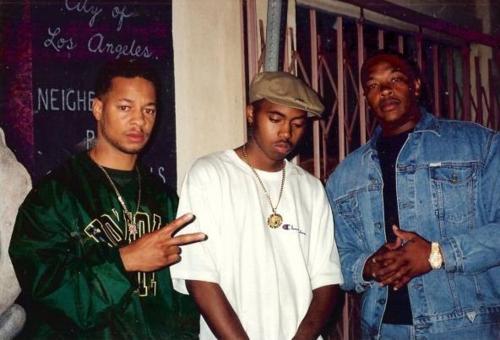 Hip-hop heads, did you know that Nas was the first New York rapper to collaborate on a song with Dr. Dre?
Back in 1996, during the height of the East Coast-West Coast beef, Nas had Dr. Dre produce and appear on "Nas Is Coming" off his sophomore album, It Was Written. This eventually led to the two legendary artist forming The Firm along with Steve Stoute and dropping the poorly received album in 1997.
During an interview with Complex, Nas described how the track came about:
Nas: People were talking about this East Coast/West Coast shit but Dre called me and was like, 'I got this record for you.' He played the sample over the phone for me and I went crazy. We just wanted to show that a New York rapper could rap on a Dr. Dre beat and it's all love. That was our position on that one.
As one of the greatest producers of all time collaborating with one of the best rappers of all time, "Nas Is Coming" was ultimately an disappointment off It Was Written. Luckily the pair would collaborate again on Nas' 2006 single "Hustlers" off Hip Hop Is Dead.
Source: Complex – The Making of Nas' "It Was Written"